Stay informed and dive into our Q3 2022 recap/ Q4 2022 preview from Komodo's tech/development, marketing, and business development teams. We are on a mission to connect and bridge all blockchain protocols. Follow our progress and join us as we develop cutting-edge DEX technology.
Komodo Turned Six Years Old
Happy birthday to us all! Let's review what we have been working on since our last update in July 2022.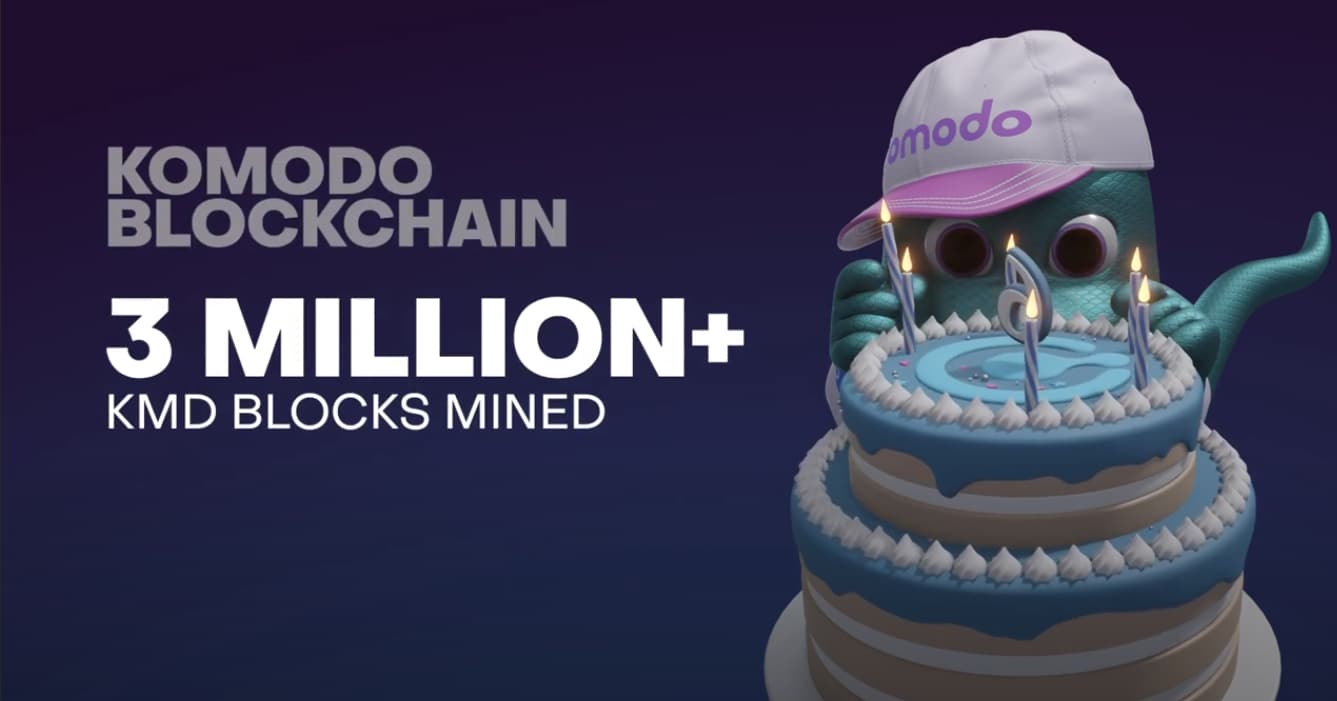 Our Achievements — Product Updates & Releases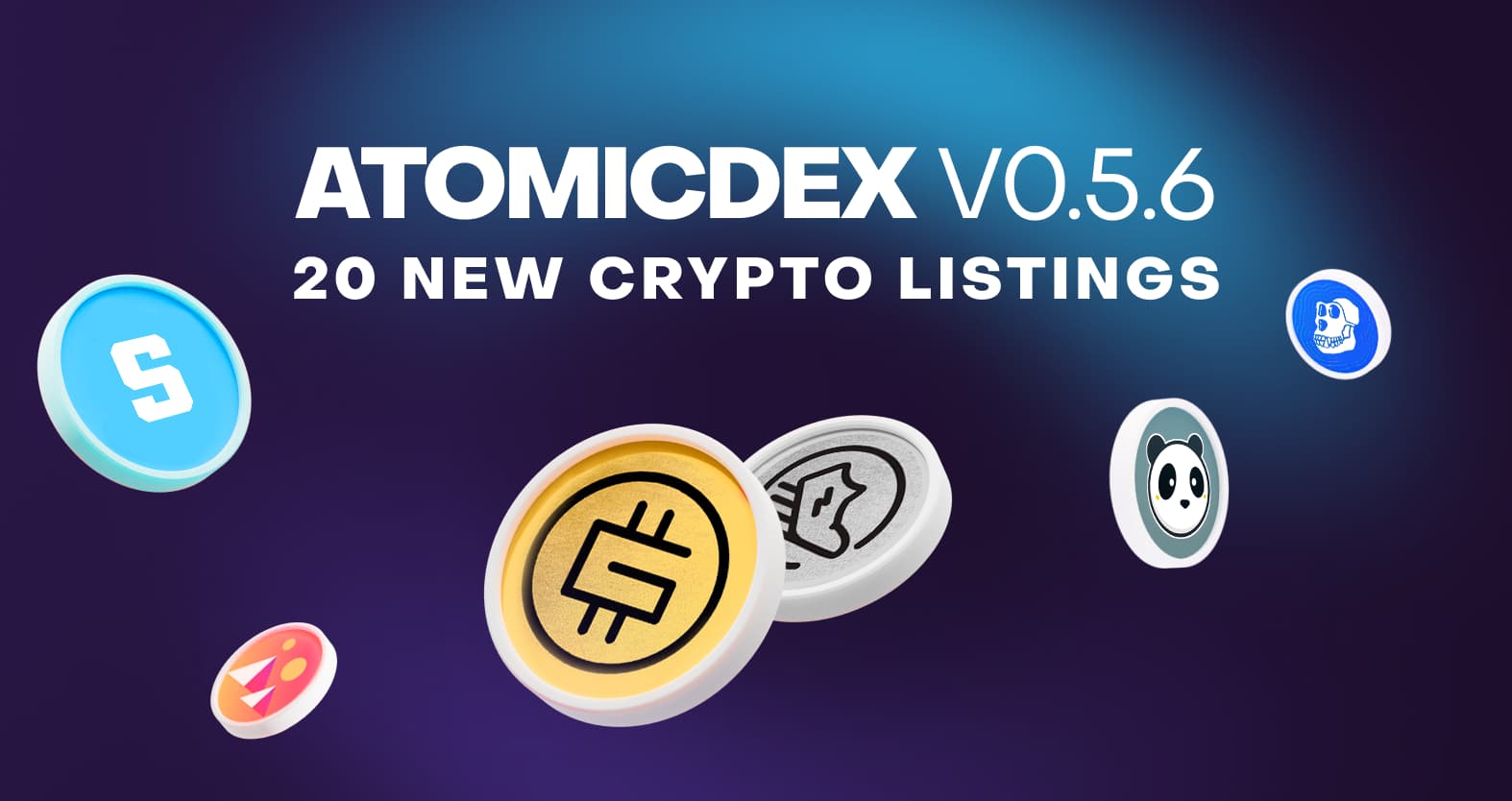 AtomicDEX API
We made tons of progress on the underlying DEX API which is powering all the user interfaces and end-user dApps.
Pirate ARRRtomic swaps are ready! Next, they will be made available in the wallet apps. We successfully integrated basic wallet functionalities such as sending and receiving funds on the Lightning protocol (BTC). Currently, we are working on atomic swap support, and our team has shown great progress on that front. Layer 2 swaps will allow users to trade and execute transactions (including microtransactions) ultra-fast and economically-efficient. Simultaneously, we are already working towards rolling these features out in 2023.
Solid progress was made for (Trezor) hardware wallet integration. Basic wallet functionalities such as sending/receiving were implemented, and we had the pleasure to showcase this at the Cosmoverse event. It'll be available on AtomicDEX Web soon.
The team worked hard to connect the Cosmos ecosystem to AtomicDEX and showcased Tendermint protocol atomic swaps at the Cosmoverse event in Colombia. Right now we are polishing the proof-of-concept into an early alpha version to include it in the wallet apps.
You can now use the AtomicDEX protocol to build a custom mobile app! We have made our AtomicDEX Mobile library public and open source.
We've created a communication layer between Quicknode blockchain infrastructure and the AtomicDEX API to provide more reliable and faster services to our users.
AtomicDEX Mobile
We published a new mobile release: AtomicDEX Mobile v0.5.3
We are well underway with the next release, which we are preparing to list publicly on Google Play and Apple App Store. The release is planned for November.
The main change in this release will be the syncing of all protocols and assets across our user applications. This means you'll be able to see the same coins/tokens as in the desktop app. Also, we got rid of most of the annoying sounds. The underlying framework was updated, and we've fixed many small bugs and made numerous enhancements. We also executed an internal dependencies security assessment.
Mark our words - the next mobile app release will be huge!
AtomicDEX Desktop
We released a new mobile release: AtomicDEX Desktop v0.5.6.
We've added support for ARRR and SLP swaps! The release is coming out in November. Our quality assurance team is currently testing the technology and preparing it for release.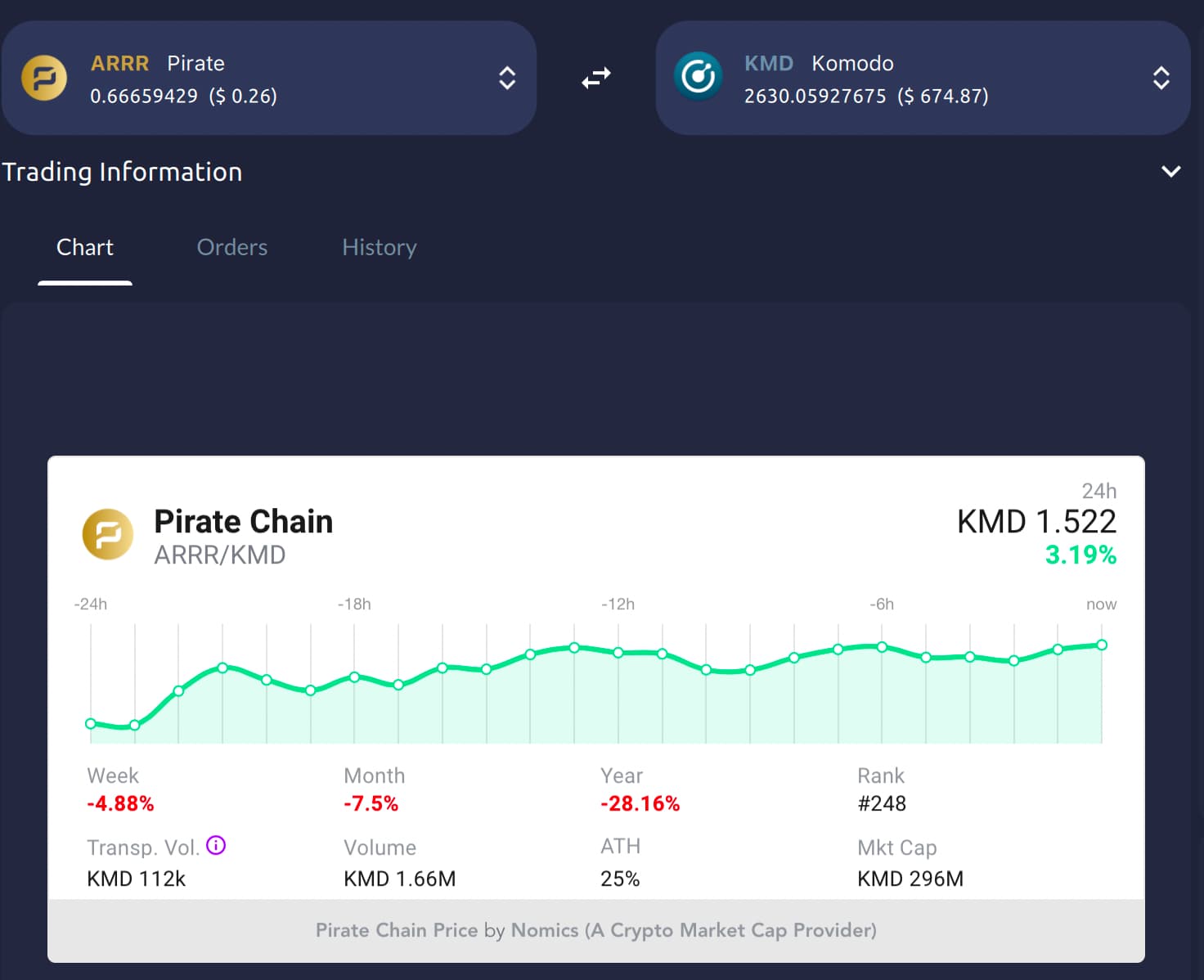 AtomicDEX Web (Alpha)
The team is preparing a public alpha version launch which we anticipate to take place in November. We did a lot of UI/UX research and brainstorming work.
Our Discord community helped us test and enhance the early alpha during a closed alpha testing phase. Since then, we have made tons of progress. Here are the most notable additions:
Now you'll be able to see app functionality before using the app. This change required us to re-work the wallet management logic but is well worth it as everyone will be able to click around without a commitment.
We made a complete overhaul of the DEX and Bridge tab user interfaces.
We added Trezor hardware wallet support for UTXO assets.
We've integrated Cosmos's native coin ATOM for sending & receiving.
Implemented a proof-of-concept of the Cosmos/IBC ecosystem support and showcased the wallet and DEX layer at the Cosmoverse event.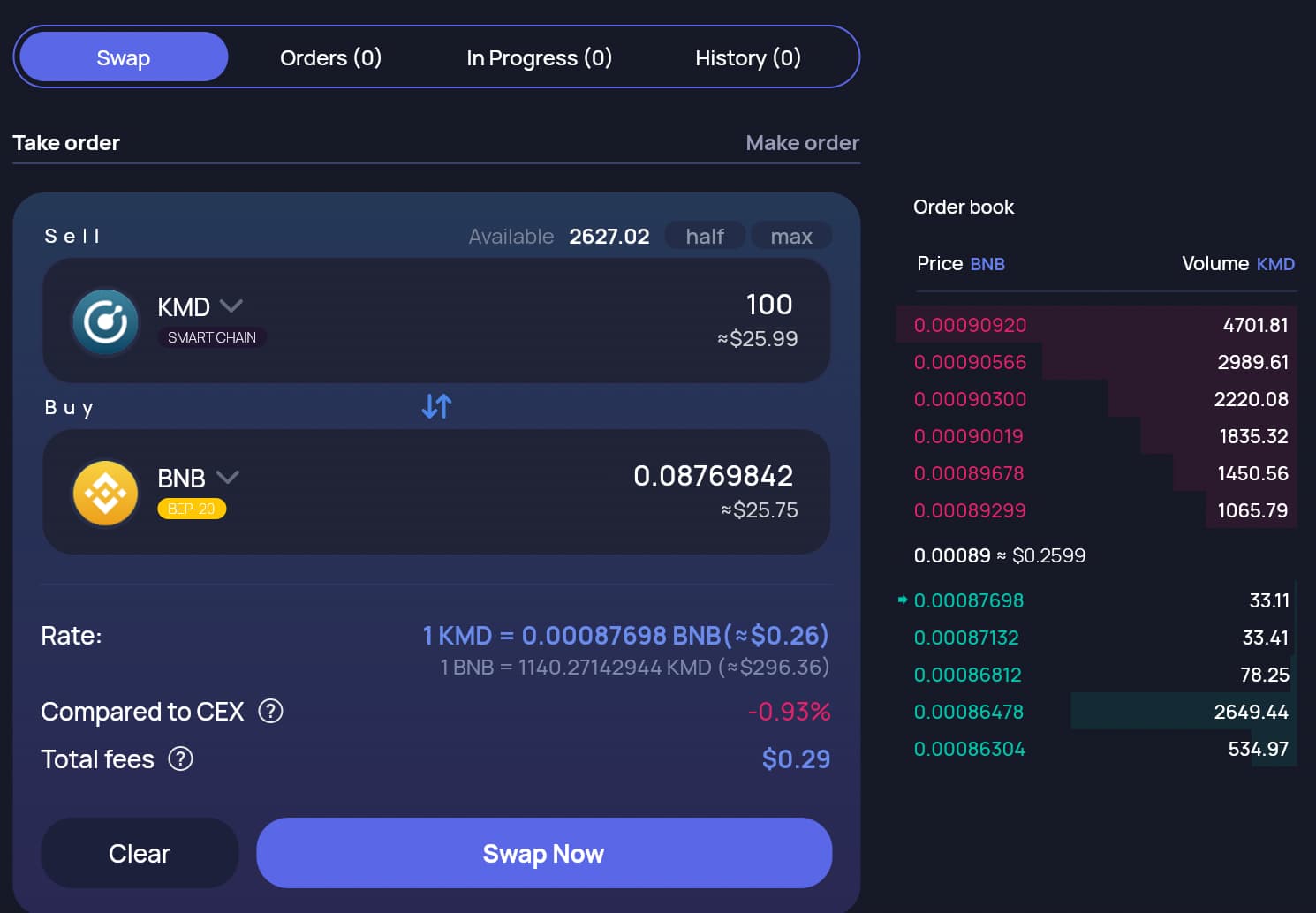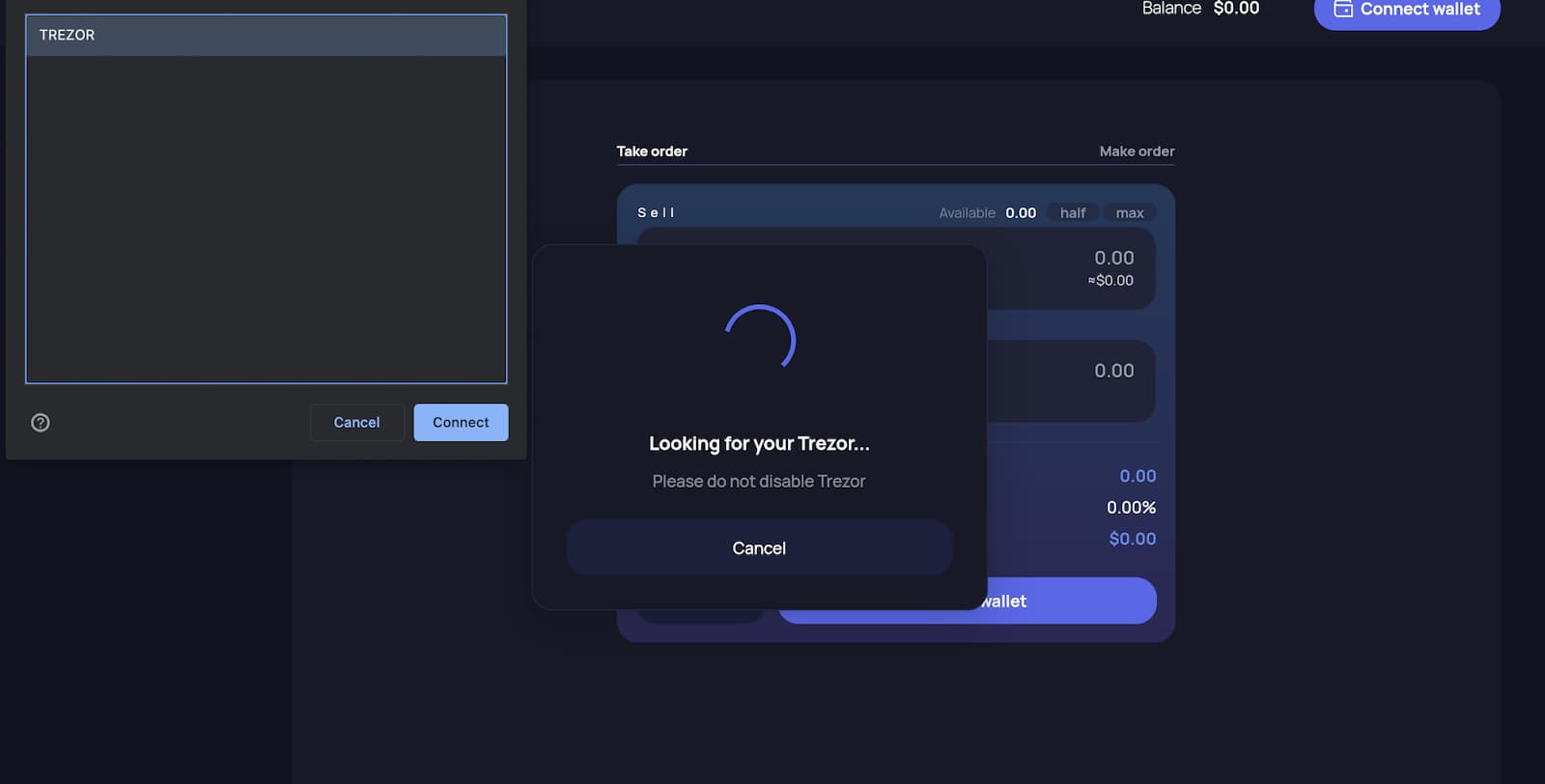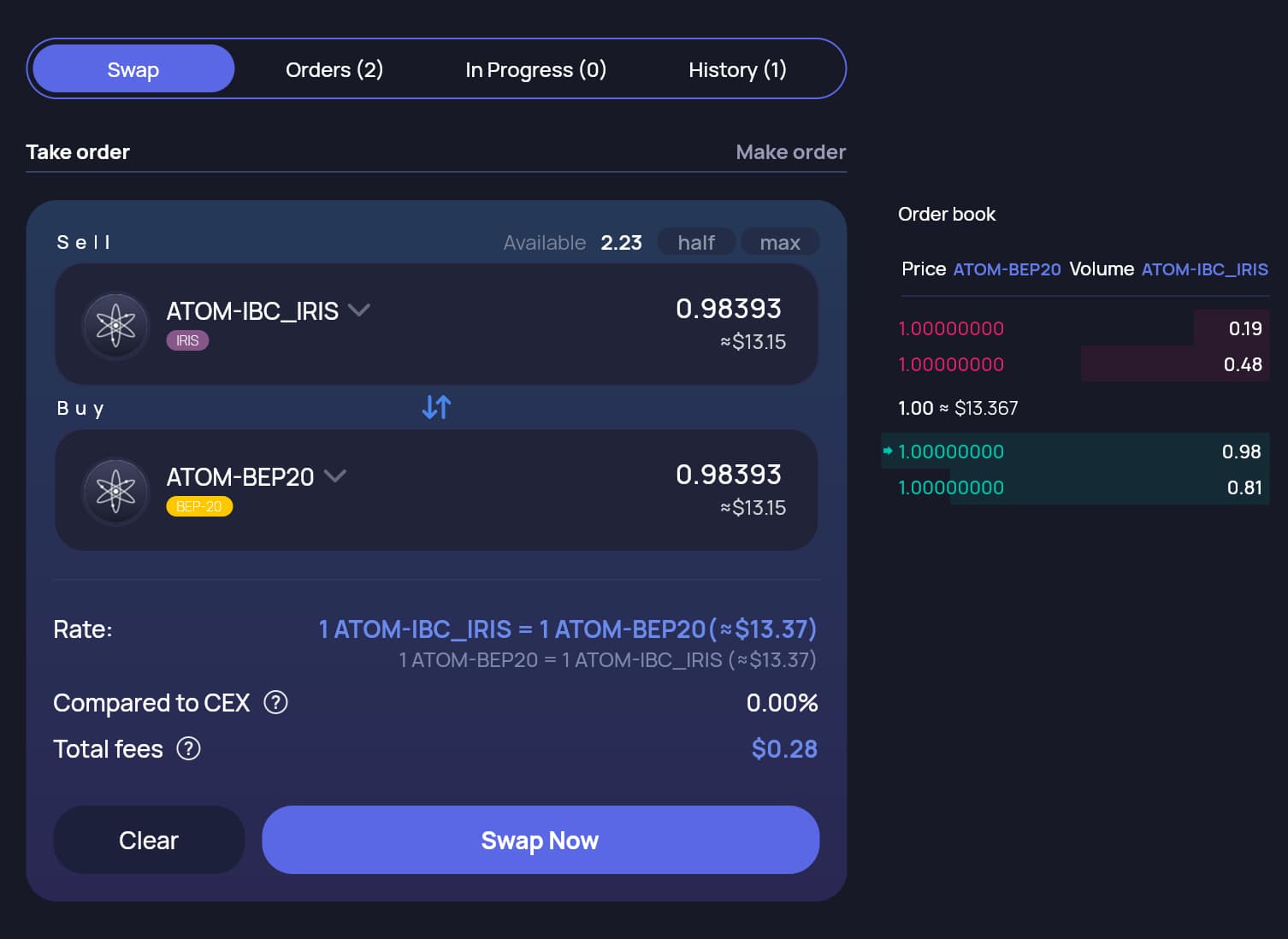 Komodo Core
Besides multiple fixes for the Komodo blockchain daemon, the team is actively working on Zebra software (written in Rust) for Komodo's blockchain node port. This R&D is very important for our team. A possible switch to the Rust codebase will allow us to provide more speed and memory control. Using this modern tech stack helps improve the consensus layer.
What We're Working on Now
KMD utility — We are working on an enhancement that will allow users to pay AtomicDEX taker fees in KMD. First, this will allow users to save on transaction fees, which is beneficial when swapping assets such as BTC or ETH. Second, this will increase the connection between the KMD coin and the AtomicDEX network.
Metamask wallet integration — To make AtomicDEX usage easier for the wider Web3 user base, we are integrating Metamask wallet as one of the login options.
Maker rebates PoC — To stimulate more liquidity and maker orders, we are actively researching a protocol enhancement with new ways to motivate makers (e.g. negative trading fees).
NFT support (wallet functionalities) — In Q4, we plan to add NFT wallet functionalities for the blockchain networks we support, which enables us to move one more step towards becoming the ultimate DeFi hub.
Fiat on-ramp integration — We are currently integrating a fiat on-ramp gateway into AtomicDEX Web to provide a reliable way to purchase crypto with debit/credit cards directly with AtomicDEX addresses. This will allow us to expand our target audience to users who are new to crypto.
Liquidity is coming to AtomicDEX after a 3rd party security audit is complete.
AtomicDEX Web is getting widely tested and enhanced as we are approaching public alpha.
We implemented full Inter-Blockchain Communication Protocol (IBC) support and can now natively bridge ATOM and the entire Cosmos/IBC ecosystem to the blockchain multiverse (e.g. native IBC to native BTC, ETH, BNB, etc.).
We have begun to research hybrid AMM/order book architecture solutions for AtomicDEX. For example, make swaps on the same chain (e.g.ERC-20 to ERC-20 token) route through another on-chain AMM DEX protocol. One benefit would be lower gas fees on each swap.
AtomicDEX Mobile will be soon out of the open testing phase and publicly available in the app stores. In the upcoming public release, we will synchronize all listed assets (coins and tokens) across our products.
Content & Media
Komodo in the Media
PR Stats
The Cosmos integration announcement received a lot of attention from crypto news publications.
Landed coverage in 58 publications including CryptoSlate, CryptoNews, CoinMarketCap, and other syndications in multiple languages such as Vietnamese, Portuguese, Spanish, Mandarin, and Polish
Reached an online readership of 293 million people
The story was seen 457K times with 90 social media engagements including likes, comments, and shares
Landed 4 in-person interviews at Cosmoverse with Crypto101, Benzinga, The Block, and the Blockhash podcast
New AtomicDEX Blog
During our last progress report in July 2022, we mentioned that we were preparing to launch a new blog on atomicdex.io. We have since launched the AtomicDEX blog, and it currently has 28 posts about topics related to AtomicDEX news, AtomicDEX tutorials, coin guides, crypto essentials, and DeFi. We are also in the process of moving a few existing blog posts from Komodo Academy to the AtomicDEX blog.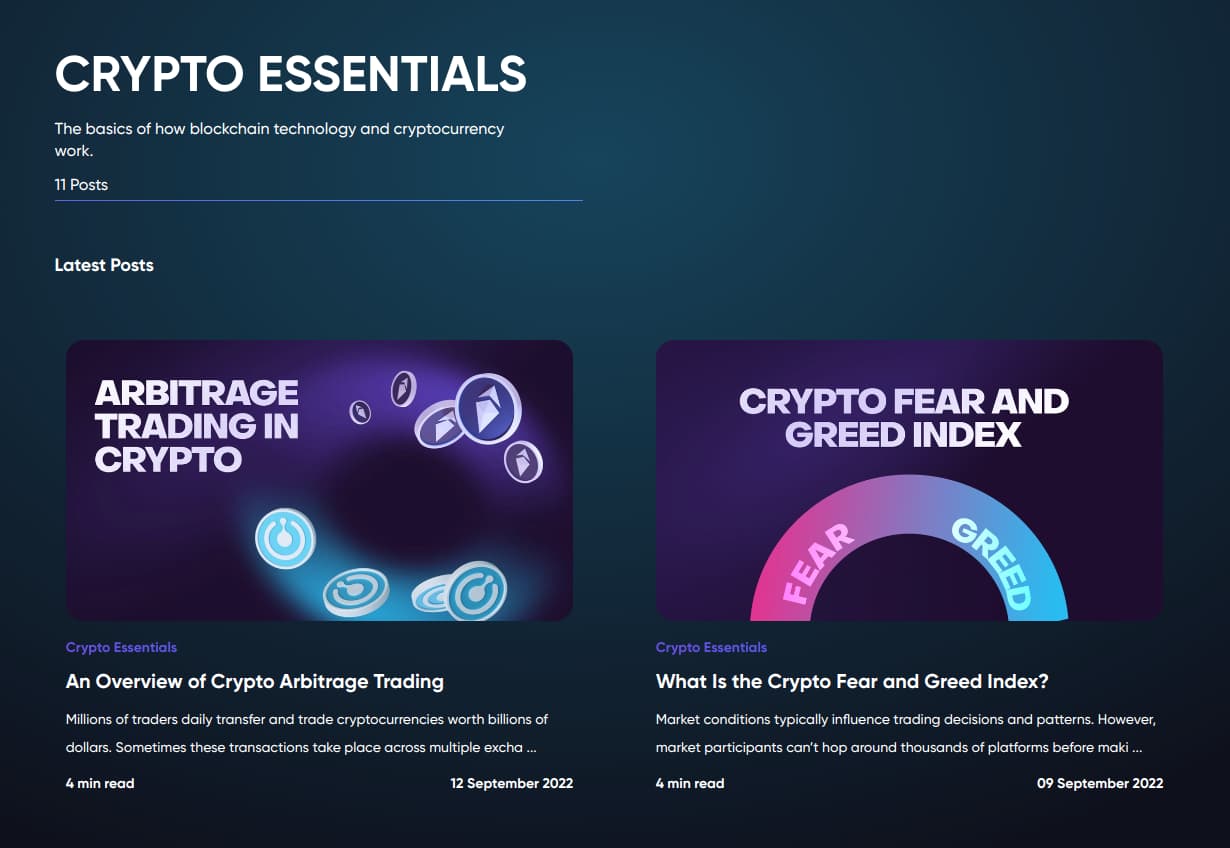 We have also created various illustration and comparison tables that you can see throughout all the articles.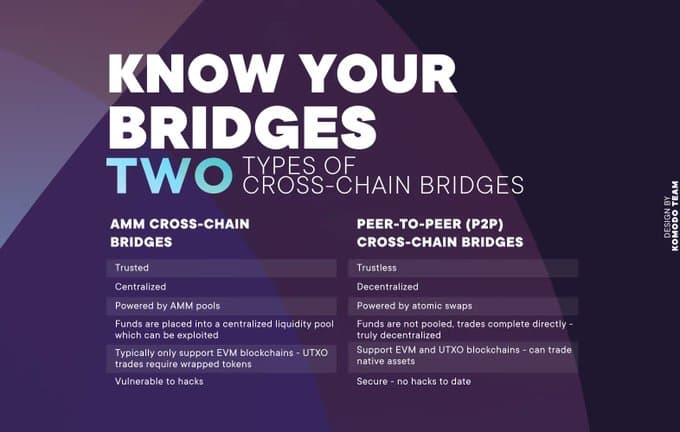 New AtomicDEX Instagram
In August 2022, we launched an Instagram account for AtomicDEX. Follow us @atomicdexio to discover more about what our team is working on, clips of media interviews, behind-the-scenes coverage at blockchain conferences, and more.
Conferences
To raise awareness with the key people we have started to participate in the biggest conferences around the world. During the past few months, we presented Komodo and AtomicDEX in three.
ETHCC
Quarter 3 was kicked off by the Ethereum Community Conference in Amsterdam. We were pleased to tell the Ethereum community about how we have created a secure bridge and cross-protocol DEX connecting the Ethereum ecosystem to everything else.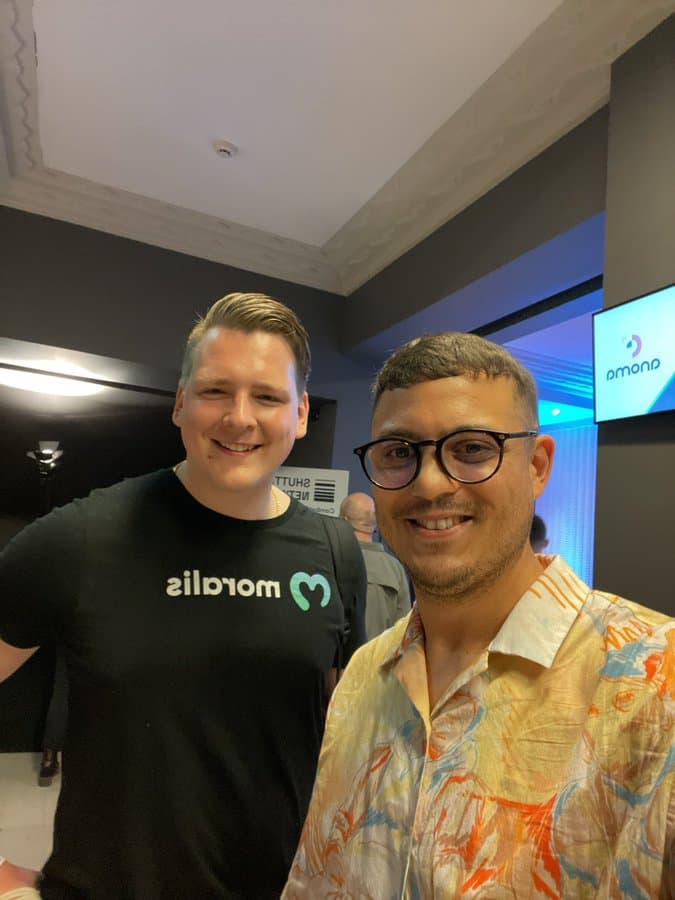 Binance Blockchain Week
We attended the Binance Blockchain Week in Paris to increase overall Komodo and AtomicDEX awareness.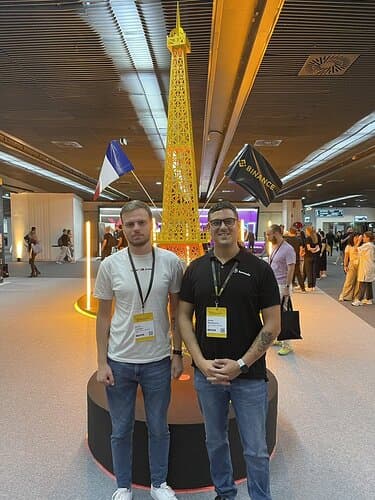 We had a chance to talk to Vitalik and Justin Sun among many other people. Overall we made many new contacts and friends, gained new followers, and collected a lot of knowledge. We will participate in future Binance/BNB events as they provide great strategic opportunities. We do consider the participation a BIG success.
Read our forum post about the conference for all the details and photos.
Cosmoverse 2022
We flew our team to Medellín, Colombia, to attend the biggest Cosmos ecosystem event, Cosmoverse 2022. Our main event participation goals were further networking and AtomicDEX pitching and we do consider it a full success. In addition, we have prepared an AtomicDEX Cosmos integration demo and showcased this to multiple interested parties including crypto media journalists.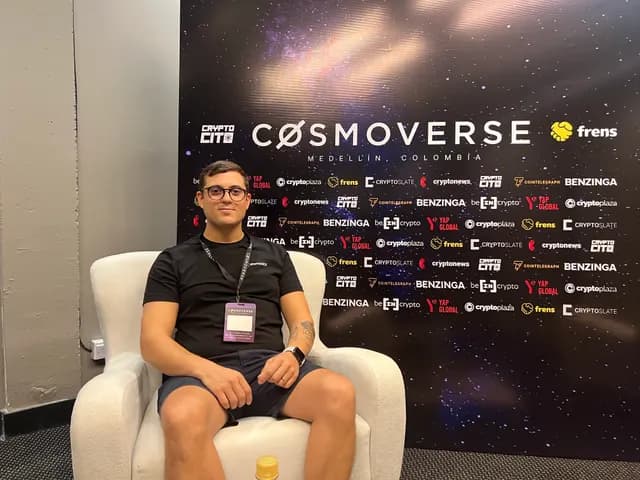 For the first time, we revealed how we have worked towards full Inter-Blockchain Communication Protocol (IBC) support and natively bridge Cosmos & ATOM to the entire blockchain multiverse. The protocol agnostic architecture and other security related features of AtomicDEX, such as hardware wallet support and CEX ratio index, provide massive value for the entire blockchain industry – and it was time to let the "cosmos" know about it!
Our announcement was first covered by CryptoSlate: "Komodo's AtomicDEX bridge will now connect Cosmos to hundreds of blockchains."
Team Interviews & Articles
Komodo Birthday AMA
Komodo CTO Kadan "ca333" Stadelmann and COO Tony Lysakov appeared on Binance Live for an AMA livestream in celebration of Komodo's 6th birthday. There were a lot of great questions about Komodo and AtomicDEX. Additionally, lucky viewers who participated in the event shared a total prize pool of $5777 in KMD.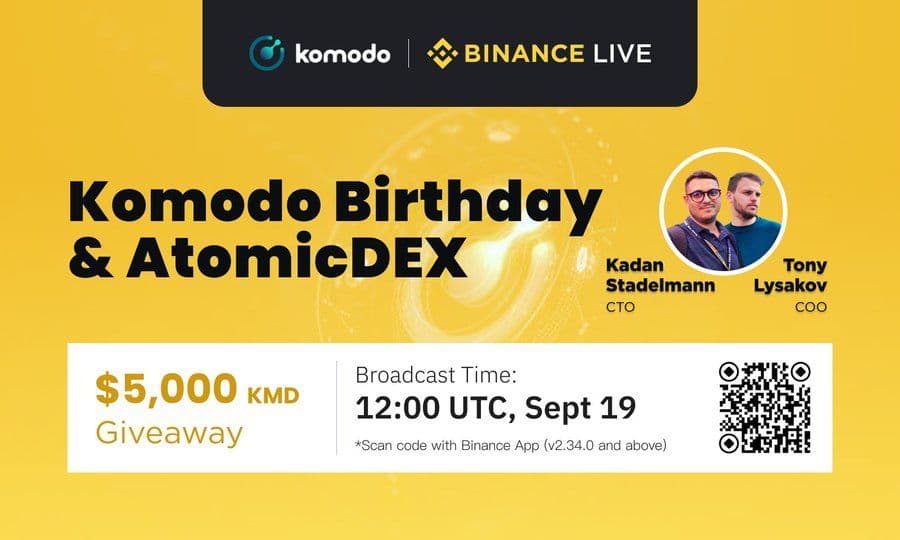 The most common question we get is about liquidity on AtomicDEX. During the interview, Kadan provided an insightful answer. In short: liquidity is coming. We're waiting for a third-party security audit before onboarding more LPs. Second, each user on AtomicDEX has the potential to be a liquidity provider. We have been cautious and given warnings for users to not put in too much money — unlike many DEXs out there that have done so and later users lose funds due to rug pulls, exploits, etc. We are focused on technology first. Once we get verification from third-party security reviews, our organization itself may run as a professional LP on AtomicDEX.
Read the summary and watch the AMA
DeFi Slate Interview
DeFi Slate interviewed ca333 at ETHCC in Paris. There are lots of interesting Q&As about what makes our tech unique, the current and future vision for the project, and much more!
The key reveal was about how we are working on creating ERC20 swap contracts that will turn AtomicDEX into a hybrid model that uses both AMM and order book-based tech. This will make it more efficient to trade within a single protocol/ecosystem. Yet, unlike other DEX products, we can also bridge to different protocols.
Medallion XLN Podcast
Tony talked about how Komodo got started, the key differentiators of AtomicDEX and atomic swap technology, and the recent Cosmos integration proof-of-concept for AtomicDEX.
Cross-chain Bridging is Broken - But We Know How to Fix It
Article from Kadan Stadelmann was published on Cryptonews.com.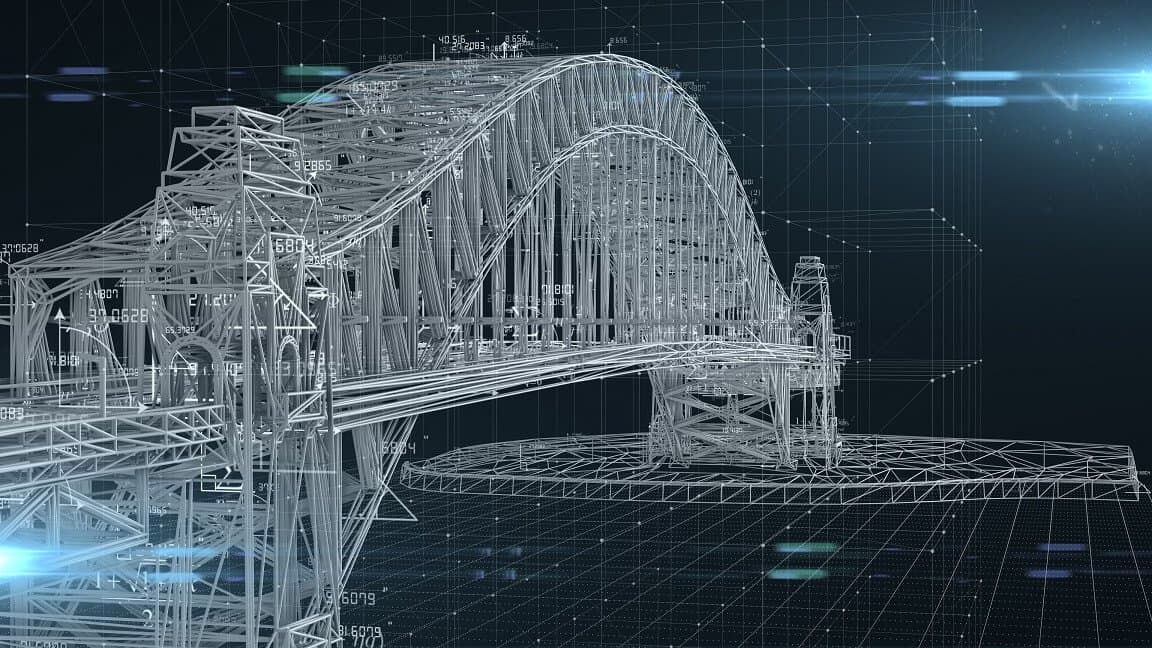 In the article, Kadan explains how 2022 has illuminated problems in cross-chain bridge architecture. The common denominator among all the hacks has been "automated market maker technology" (AMMs). He goes on to list three ways we can make cross-chain bridges safer.
Get More Updates
Subscribe to the Komodo newsletter to get the latest project news on releases, partnerships, and events sent to your inbox.
---
---