Downloading AtomicDEX and setting up your new wallet is easy. Follow the steps here, and join the DEX revolution! 🚀👩‍🚀👨‍🚀
Downloading AtomicDEX and setting up your new wallet is easy. Follow the steps here, and join the DEX revolution! 🚀👩‍🚀👨‍🚀
Step 1:  Download AtomicDEX
Navigate to komodoplatform.com/en/wallets.
Click the 'Download' button in the hero. Your device is automatically detected, and your AtomicDEX download begins.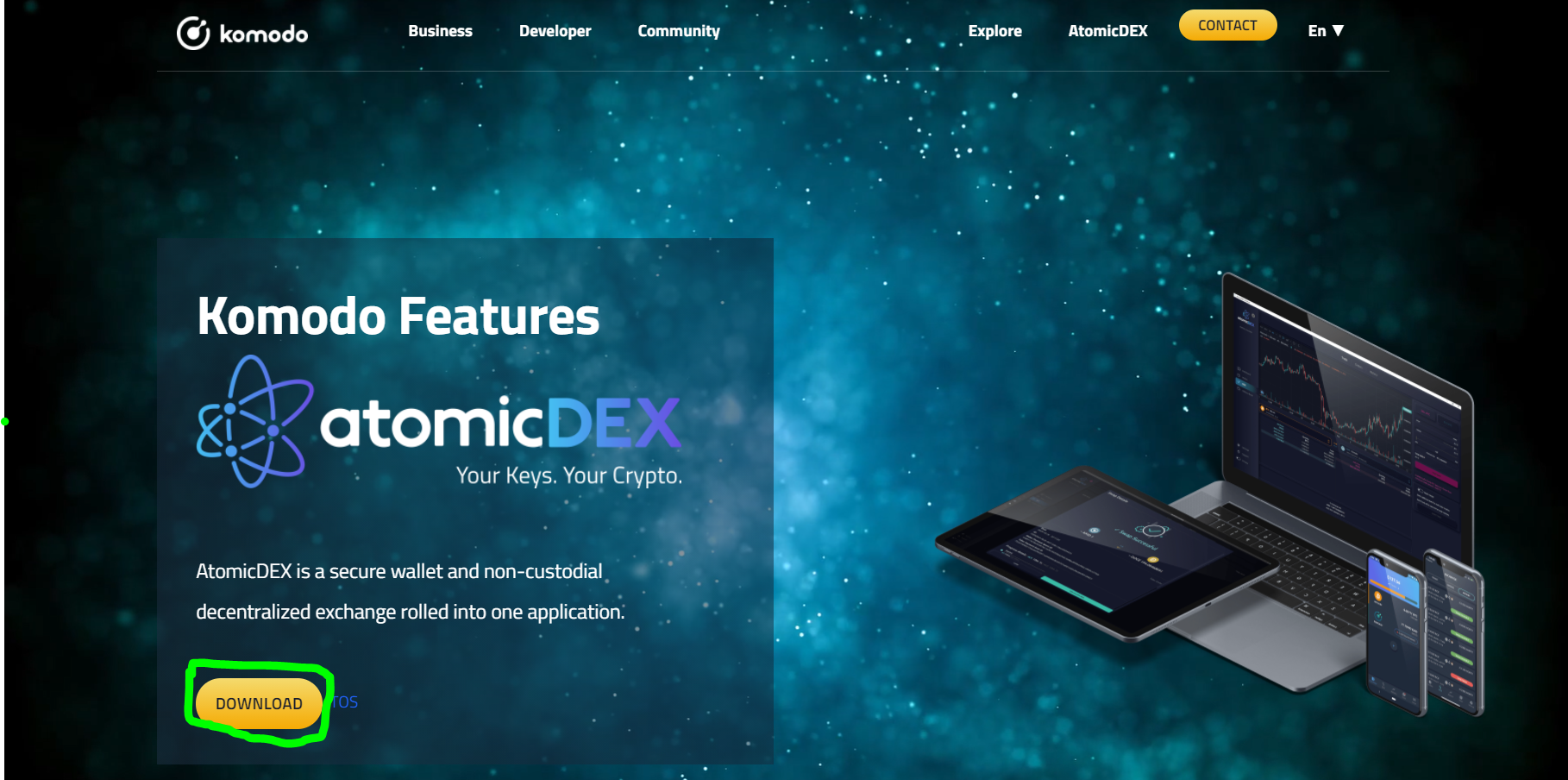 ---
Step 2:  Install The App
Use the install wizard to install AtomicDEX. Note: The following example shows how to install AtomicDEX on desktop. Mobile installation looks slightly different.
Step 3: Create A Wallet
Click 'New Wallet.'
---
Type any name for your wallet.
In this example, the chosen wallet name is 'MyAtomicDEX.'
Copy your seed phrase down and save it to a secure place.
Paste your entire seed phrase in the field titled 'Confirm Seed.'
Caution: Don't share your AtomicDEX seed phrase or password with strangers!
Choose a password that meets the requirements. Confirm your password, and click 'Continue.'
Next, you're asked to enter four random words from your seed phrase. This is a step to ensure that you have copied down your seed phrase.
You must accept the EULA and Terms and Conditions before proceeding. Afterward, click 'Confirm.' Your wallet setup is now complete. You may log in to your new wallet using your password.
---
---
---
Success!
The 'Dashboard' tab will open where you'll see a few assets listed by default. If you want to add more assets to the Dashboard tab, click the "+" icon in the top-right corner of the screen.

📚AtomicDEX User Guide Series
- AtomicDEX: A Brief Explainer
- How To Download and Set Up AtomicDEX (this guide)
- AtomicDEX Funding and First Trade
- AtomicDEX Features
🔑💰Get AtomicDEX
Take Me To AtomicDEX Download
---
---