Stay informed and dive into our Q4 2022 recap from Komodo's tech/development, marketing, and business development teams. We are on a mission to connect and bridge all blockchain protocols. Follow our progress and join us as we develop cutting-edge DEX technology.
---
AtomicDEX Web Released
We reached a major milestone: AtomicDEX is now available as a web application. AtomicDEX Web is the crypto market's first native P2P DEX that works in a web browser. It's accessible on any web browser, device, or OS.
Product Updates
AtomicDEX Web (Alpha)
We finally released the much-anticipated web version of AtomicDEX. A lot of work and love went into its development, and we are already working on the next patch with new features:
Fiat gateway support
HD wallet support
Layout Improvements
In 2023, we plan to collect more feedback from users to plan the next iterations of this product.
AtomicDEX Web now supports more than 500 crypto assets across dozens of protocols. The web app can be accessed through any web browser or any device. We took care when designing the UI layout with desktop, tablet, and mobile users all in mind.
Read the full announcement on the AtomicDEX Web launch: https://atomicdex.io/en/blog/atomicdex-web-is-live/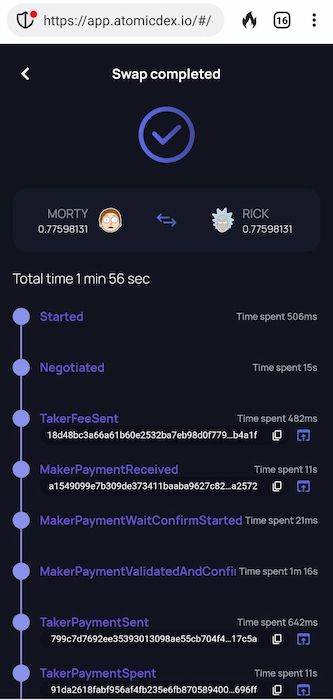 AtomicDEX API
The features we develop for the AtomicDEX API will pave the way for more advanced GUI features down the road. Here's what we worked on during Q4:
Atomic swaps on Lightning protocol moved from proof-of-concept to a more solid stage on the AtomicDEX API protocol side. In 2023, we'll start integrating Lightning protocol into our GUIs.
Tendermint/Cosmos integration has been maturing since the original announcement we made in Q3. This means the AtomicDEX API — and later all three GUIs — will support cross-chain trading natively between the Cosmos ecosystem assets and numerous other assets across other blockchain ecosystems.
The Hierarchical deterministic (HD) accounts feature is now complete. Once the feature is implemented on the GUI level, you will be able to generate an infinite amount of new deposit addresses in a single wallet for each of your coins.
We are working on swap watchers functionality, which will increase protocol security for traders. Swap watchers act to complete a swap or refund if one or both sides go offline for too long. This is done in a non-custodial manner, and funds are still governed by HTLC which can only be released to either the maker or the taker's address, and only after specific conditions are met, such as completion on the side that is online and/or a timeout.
We worked on the integration of MetaMask. A proof-of-concept for the AtomicDEX API is ready. This integration will allow users to log in from a MetaMask wallet and send/receive/trade crypto assets on AtomicDEX.
AtomicDEX Mobile
In December, we released AtomicDEX Mobile v0.6.0. This release marked a major milestone for two reasons.
First, Google Play approved AtomicDEX Mobile for global public listing. Android users around the world can now easily discover AtomicDEX Mobile.
Second, AtomicDEX Mobile integrated dozens of new protocols and added support for hundreds of assets. Starting with the AtomicDEX Mobile v0.6.0 release, all crypto assets are synced together with AtomicDEX Desktop. This means you can seamlessly hold, bridge, and trade the same crypto assets on both GUIs.
AtomicDEX Desktop
In November, we released AtomicDEX Desktop v0.5.7, which included 47 new asset listings and two blockchain protocol integrations.
Pirate Chain (ARRR) Integration — After successfully demonstrating the first KMD/ARRR DEX trade in 2021, our development team made several improvements to ARRRtomic swap technology. Now shielded cross-chain P2P atomic swaps directly on AtomicDEX Desktop! This technology is dubbed 'ARRRtomic swaps' in honor of Pirate Chain (ARRR). Our team will work to integrate ARRRtomic swaps into AtomicDEX Web and AtomicDEX Mobile in 2023.
Simple Ledger Protocol (SLP) integration — In 2021, our team successfully raised funds in the AtomicDEX SLP Flipstarter campaign. Thanks to the generous support of the Bitcoin Cash community, AtomicDEX is now the first cross-chain/protocol decentralized exchange for the SLP token standard. SLP support is available on AtomicDEX Desktop, AtomicDEX Web, and AtomicDEX Mobile (as of the v0.6.0 release).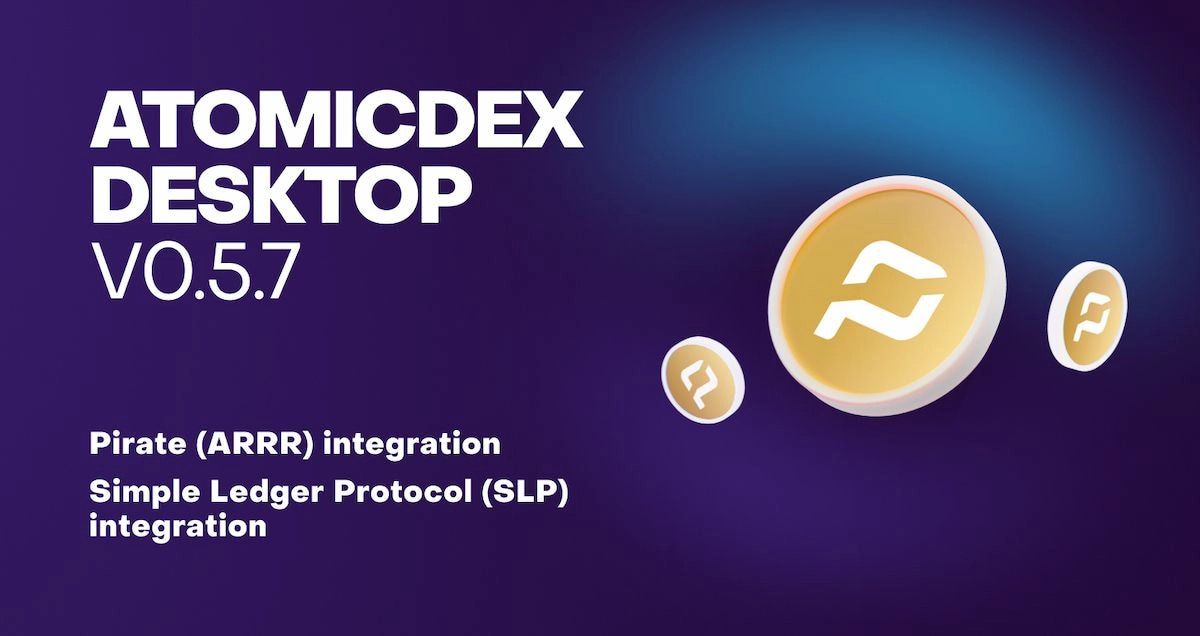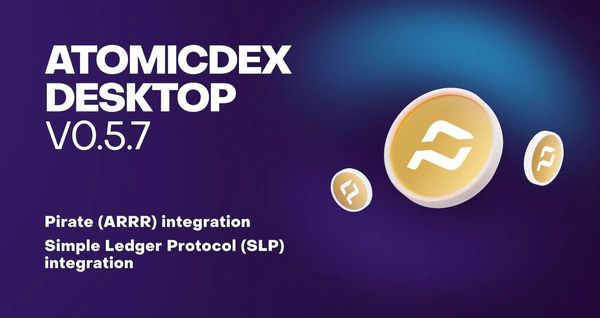 Komodo Core
The Komodo Core development team has been hard at work porting Zebra — a Zcash node written in Rust — to the Komodo blockchain consensus rules.
Zebra (provides numerous benefits over the original Zcash node, including better performance, better security, better governance, runtime safety, and specification safety,
Most of the consensus rules are already implemented on the Komodo blockchain, and we plan to finish this work in the first part of 2023. The porting of Zebra to Komodo is an important step to ensuring that the Komodo network remains a technological leader in the blockchain space.
AtomicDEX Web Launch Campaigns
We spotlighted key messages on atomic swaps, cross-chain, interoperability, P2P, and security in our media announcements, furthering the goal to make Komodo and AtomicDEX synonymous with them.
Stats
Through the launch of AtomicDEX Web, we gained several thousand new users. Here are a few highlights of our two-week marketing sprint.
– 7,800 Binance Live AMA views
– 450+ Komodo YouTube AMA views
– 650+  new Twitter followers
– 2,000+ users have tested AtomicDEX Web
PR Coverage
The AtomicDEX Web launch news received coverage from 47 online publications. CoinDesk, Yahoo Finance, Cryptonews.com, and Business Insider were among the sites that shared the news. It was also translated into several languages, including Mandarin Chinese, Japanese, German, French, Spanish, Portuguese, Russian, Persian, and Slovenian.
Swap Giveaway
We ran an AtomicDEX Web Swap Campaign on Twitter. Users followed AtomicDEX, retweeted our announcement tweet, and swapped RICK/MORTY testcoins on AtomicDEX Web. 50 lucky winners received $20 in $KMD.
Secret Santa
Together with Navcoin, we ran a Secret Santa campaign in which users participated in quizzes, made images, and guessed riddles. Winners shared a total prize pool of more than $500, including $231 of $KMD.
Community Events
YouTube AMA
We invited the community to ask questions prior to the live stream and during the livestream on the Komodo YouTube channel. There was also a quiz to test users' knowledge of Komodo and AtomicDEX. In total, participants shared a prize pool of $3,000 in $KMD.

Binance Live AMA
CTO Kadan Stadelmann and COO Tony Lysakov also participated in a Binance Live AMA that has 7,800+ views. They both answered several questions about AtomicDEX. AMA participants shared a prize pool of $5,000 in $KMD.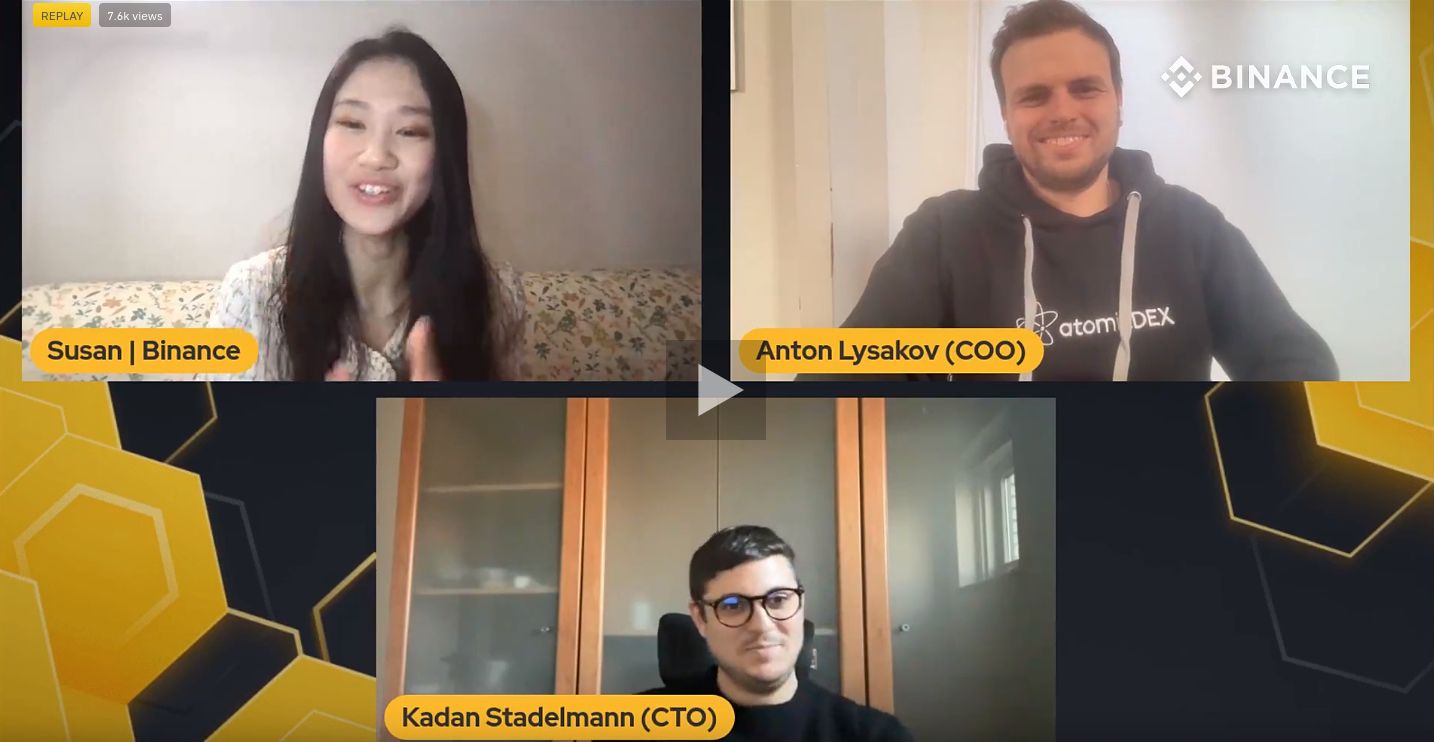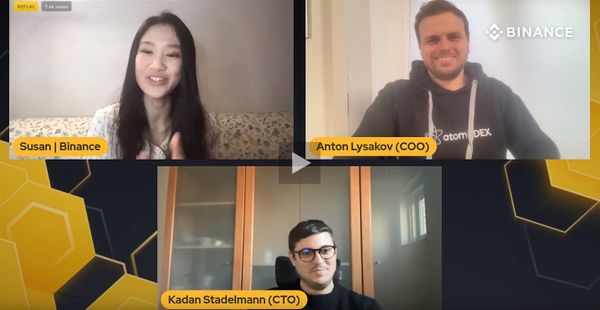 Discord Hangout
We hosted a casual discussion on Komodo Discord. COO Tony Lysakov and Chief Community Officer Audo Kowitz talked about AtomicDEX Web and our project roadmap/vision.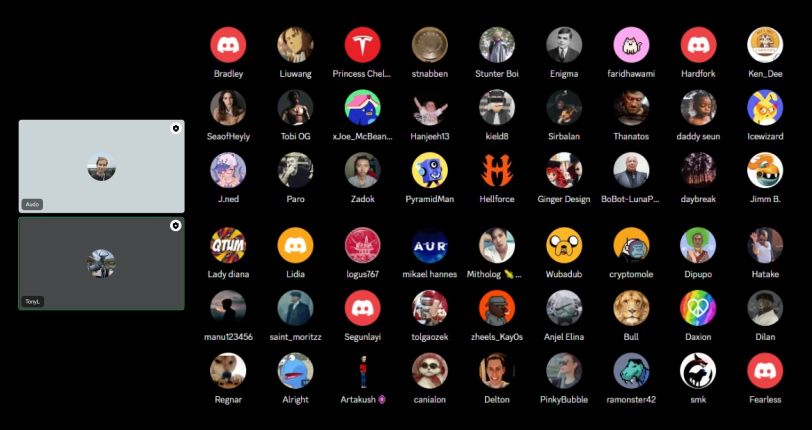 Team Interviews & Articles
Get More Updates
Subscribe to the Komodo newsletter to get the latest project news on releases, partnerships, and events sent to your inbox.
---
---