With the release of AtomicDEX v0.3 on October 29, you can add any of the 5222,000+ ERC-20 tokens (and counting) in existence as custom assets. Like DeFi tokens? Add them. Like DeGen tokens? Add them. Like governance tokens? Add them.
You maintain ownership of your ERC-20 tokens when you send them to the AtomicDEX non-custodial wallet. You can then trade them on the atomic swap trading platform.
You Control Your Listings - InstaList Feature
Custom ERC-20 functionality enables you to control your listings. YFI, COMP, BAND, AAVE, ENG, MANA, you name it! OMG, this is a fantastic upgrade! This was previously only available for AtomicDEX at the protocol level, requiring technical expertise for usage. Now, it's a straightforward process for any end-user to add any token through the GUI. As soon as a new ERC-20 token contract is created, you can add it to AtomicDEX for non-custodial storage or P2P trading. You might be thinking, "Well I can already do that through a liquidity pool ERC-20 DEX like Uniswap. So what's the big deal?" Well, yes you can do that BUT...
Unlike most decentralized exchanges, AtomicDEX isn't an ERC-20 DEX. It's a cross-chain/cross-protocol bridge between dozens of blockchains. That means you can swap those ERC-20 tokens against BTC, BCH, LTC, KMD, and other assets natively. No proxy tokens are required to complete trades.
Interested to know which coins are supported on AtomicDEX? You can find an up-to-date list here.
Want to get your coin listed on AtomicDEX? Drop us an email at [email protected].
Native Trading + Proxy Tokens = Ultimate Flexibility
While atomic swaps are integral to AtomicDEX, adding custom ERC-20 support gives you the flexibility to trade Ethereum-based proxy tokens as well.
Want to trade swap Bitcoin (BTC) or Wrapped Bitcoin (WBTC)? You can do both.
Bitcoin Cash (BCH) or renBCH (RENBCH)? No problem.
Zcash (ZEC) or Wrapped ZEC (WZEC). Yep, those too.
You can even add custom ERC-20 wrapped tokens for assets based on blockchain protocols that aren't yet supported through AtomicDEX.
How Do I Add A Custom Token?
It's easy!
Watch the tutorial video here or follow the steps in the GIF below.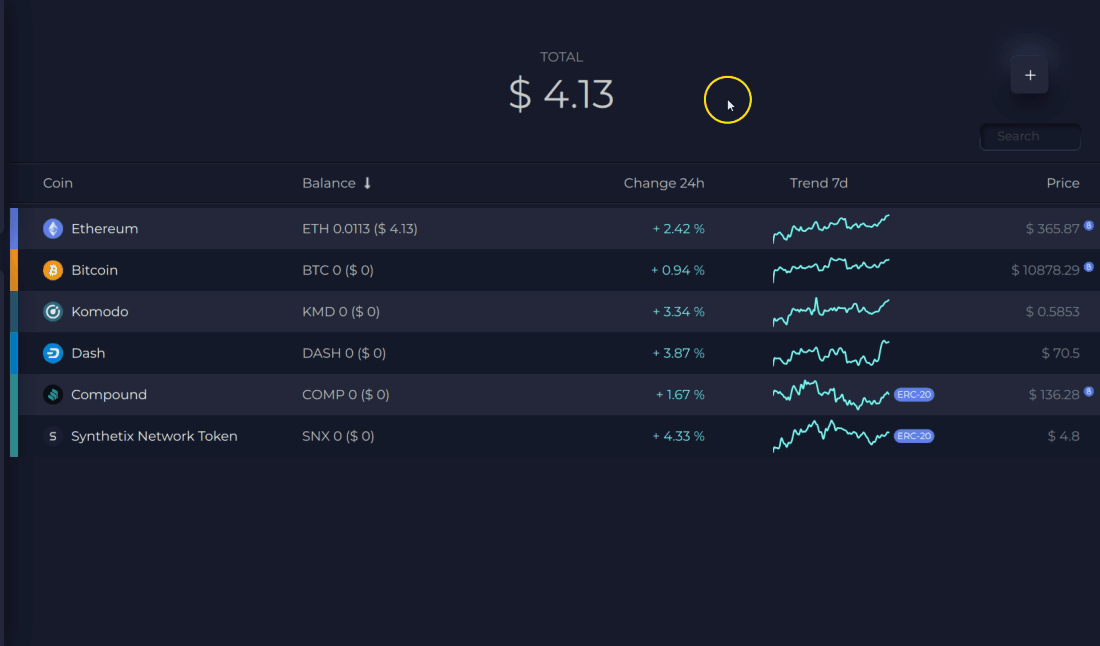 Download the Latest Version of AtomicDEX Custom ERC-20 support is available on AtomicDEX v0.3 (initial beta), which drops on October 29th.
Download the latest AtomicDEX version here.
Learn More About Komodo
https://github.com/KomodoPlatform
https://discord.com/invite/dsEMe2p
https://twitter.com/komodoplatform
https://www.reddit.com/r/komodoplatform/
---
---