Komodo is gearing up for 2021. As we move into a new year, the entire blockchain industry remains filled with challenges and opportunities. We are very optimistic about the future of blockchain and its impact on society. For many people, now is the time to set a New Year's Resolution. But what about blockchain projects? The standard is usually to publish a long-winding roadmap with all sorts of unknown targets and complex jargon. That's even something Komodo has done in the past. Yes, we'll be releasing more details about our 2021 plans in the coming weeks, but we feel like now is the time to provide more information about our first major objective to start the year.
Particularly in the last couple of months of 2020, we started to lay the necessary groundwork to demystify Komodo and make our project more accessible for everyone — developers, enthusiasts, enterprises, and entrepreneurs. That will continue to be a major focal point, especially in the first half of 2021.
Explore Komodo - Discover Your Blockchain Path
At the end of January 2021, we will release the new komodoplatform.com. Our goal is to make the new website what a website should be — a dynamic reflection of the ever-evolving landscape of blockchain technology and our project. We want our website to be a living, breathing information hub to easily find the resources you need.
"Explore Komodo" is our theme for the website release campaign. But it's also much more than a theme. We recognize that the most challenging part of getting into blockchain technology is often just answering the question, "How do I get started?" Many projects in this space fail to appeal to non-technical users or newcomers. Well, we are aiming to change that.
We want to make it easier for people from different backgrounds with different interests to get started with Komodo. This new website is the first major milestone towards this goal. Whether you want to launch a blockchain, need a whitelabel DEX, and/or are interested in getting involved with the community, we aim to create easy paths for you to start the journey.
Join Our Technology Workshop
We have a lot of work ahead of us to reach our ultimate goal of mass adoption, and one of the most effective ways of producing innovation is through education. Throughout 2021, we will host internships, conferences, and other community events. We're not just trying to build awareness around Komodo. We're also aiming to empower people to hone their own skills and become active members of the community. Blockchain is ultimately about improving the quality of life by empowering people and businesses through technology. We're essentially going back to our roots and becoming educators in the space. We don't want to just throw complex concepts at you and walk away. That's not who we are, and that's not what we do. Komodo will be here to guide you along the way. Check out this article about Komodo.
So what does all this mean in practice? First of all, we want to offer an open invitation to anyone and everyone who wants to join us. Whether you want to create dank memes or build the next generation of blockchain technology, we're 100% here for you! You can always reach out to us at [email protected] or on Komodo Discord.

KMD Treasure Chest
Update: The Q4 2020 KMD Treasure Chest wallet has been drained! Thank you for everyone who participated. In the future, we will have more Crypto Puzzles similar to this one.
Seed words 21-24 for the KMD Treasure Chest listed in order: able under advice disagree
Need the other seed words? Find them here.
Instructions for recovering the wallet: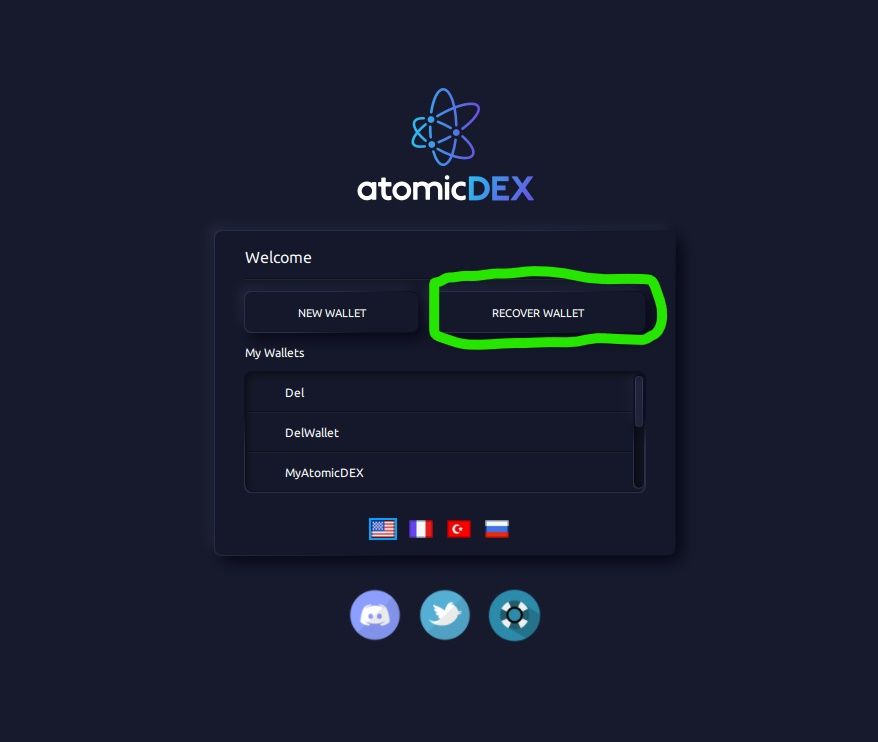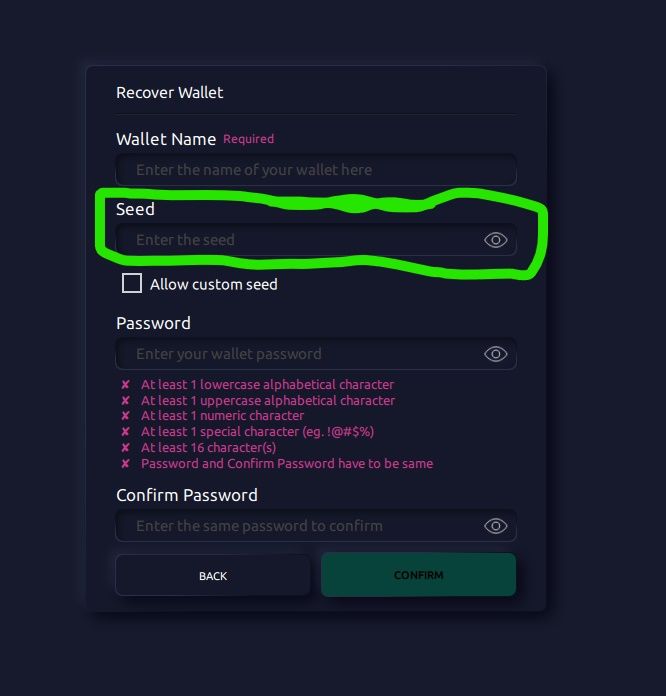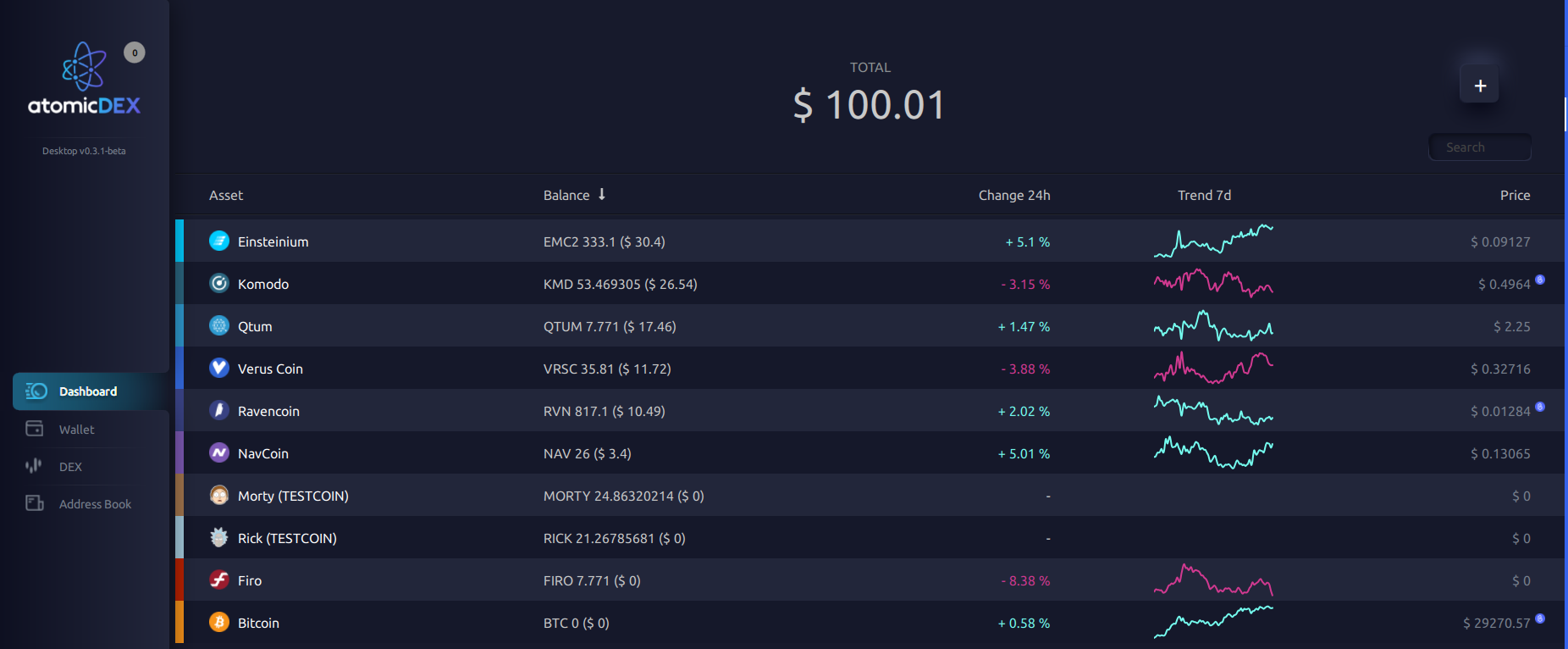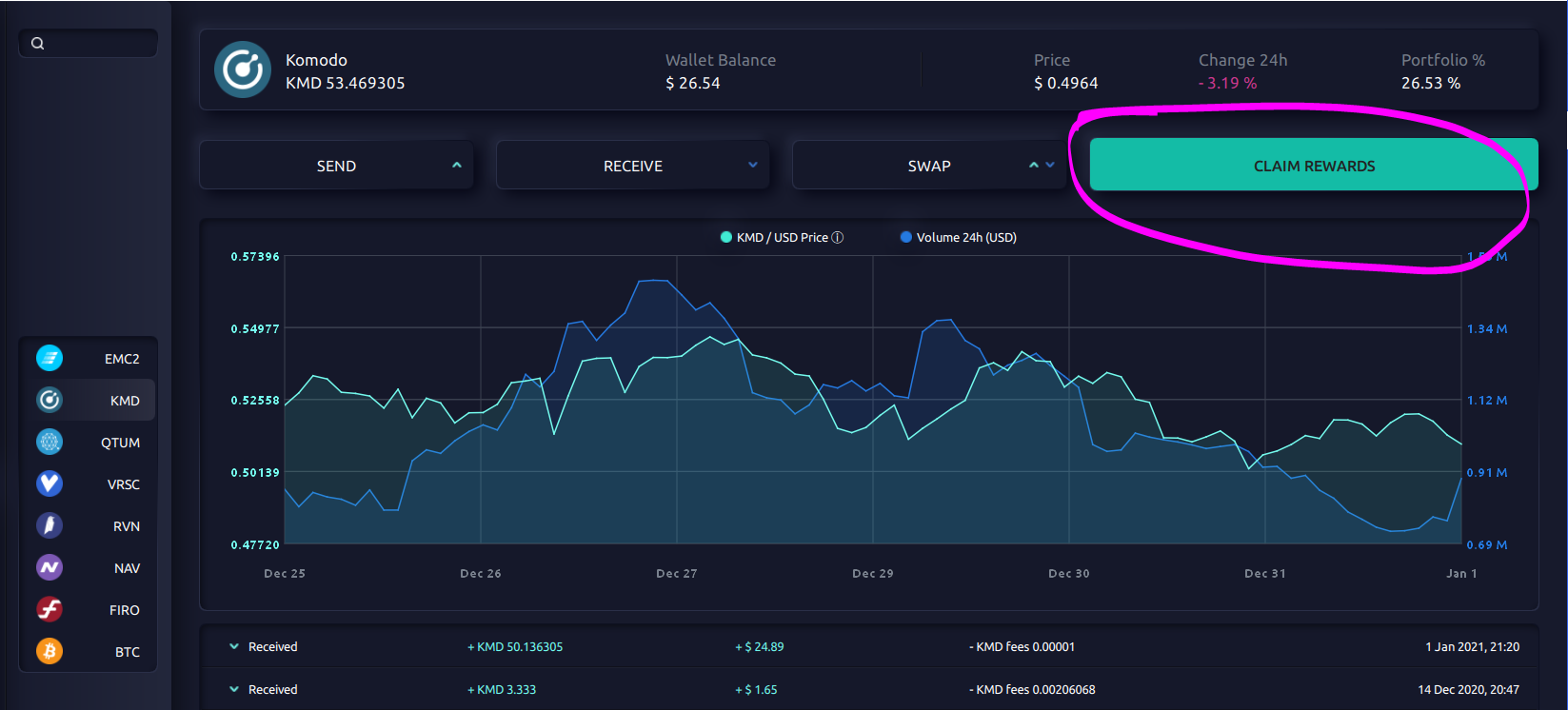 📧Komodo Newsletter
If you'd like to learn more about blockchain technology and keep up with Komodo's progress, subscribe to our newsletter. Begin your blockchain journey with Komodo today.
---
---