Hello, and welcome to Komodo! As you set sail on this exciting journey through the blockchain universe, we are delighted to have you onboard.
Here at Komodo, we are a community deeply rooted in the philosophy of developing free open-source software (FOSS) and non-custodial solutions in the blockchain space.
Our crew of crypto users and developers welcomes you, regardless of whether you're an experienced blockchain explorer or a curious newcomer.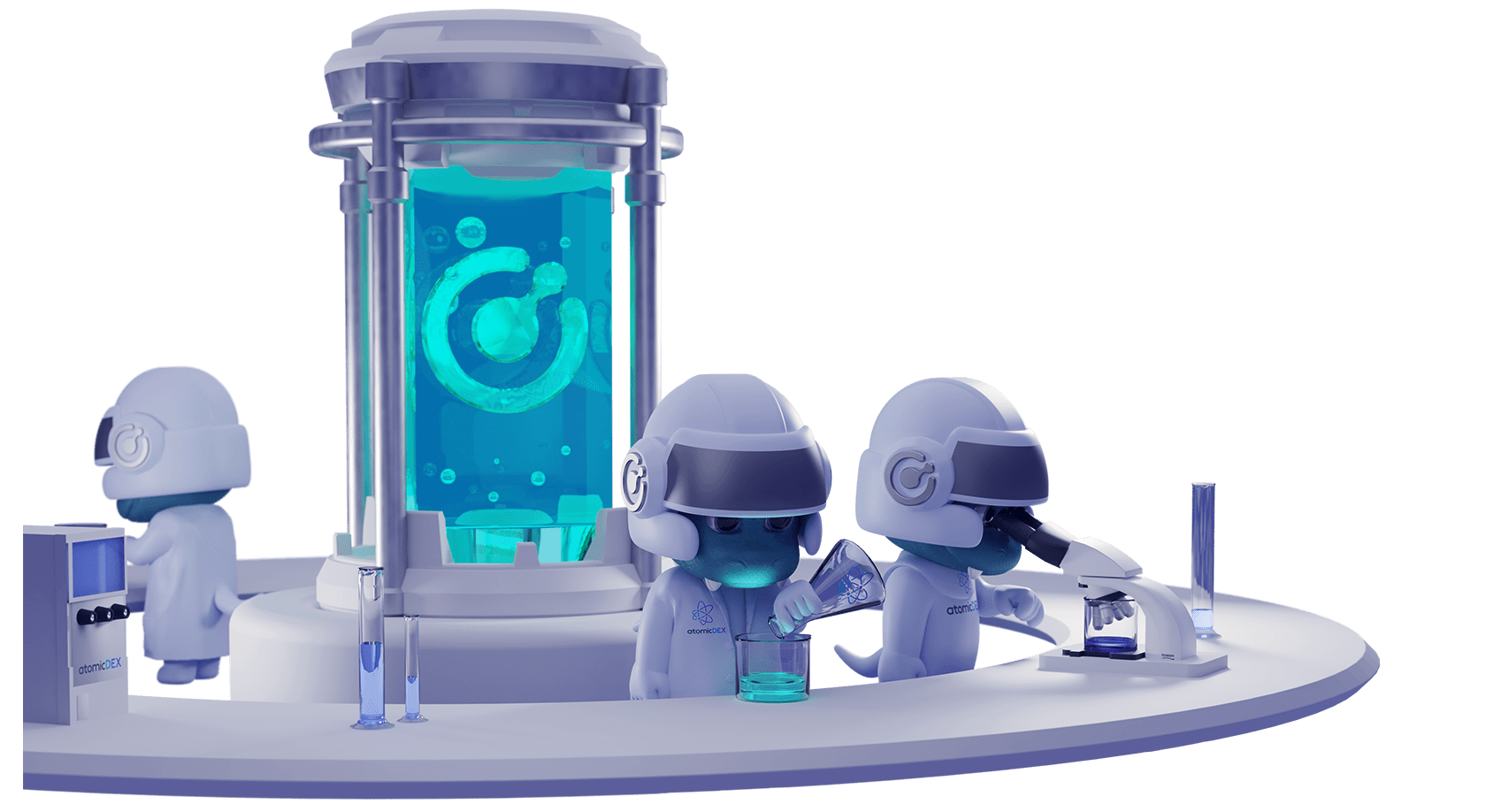 Who We Are
Founded in 2016 and with development roots going back to 2014, Komodo has grown into a robust team of devoted developers, researchers, and visionaries. Together, we strive towards a shared mission: to shape a more secure, interoperable, and accessible blockchain universe.
Our commitment is focused on fostering financial freedom and innovation through our trailblazing blockchain solutions. Our community stands firmly on strong values of independence, originality, determination, collaboration, and accessibility.
Independence: We believe crypto users need to be able to maintain custody over their assets and the blockchain industry needs independent blockchains that interconnect with one another.
Originality: We are here to break new ground and not merely replicate what has already been done in the blockchain space.
Determination: Our will and drive has been demonstrated by our community's strength to survive multiple winters and keep on building.
Collaboration: We believe blockchain projects need to work together and that we have to build bridges between teams & communities as well as between the tech solutions and products.
Accessibility: Our aim is to make blockchain technology more accessible to the average user and educate newcomers on how to maintain control over their assets.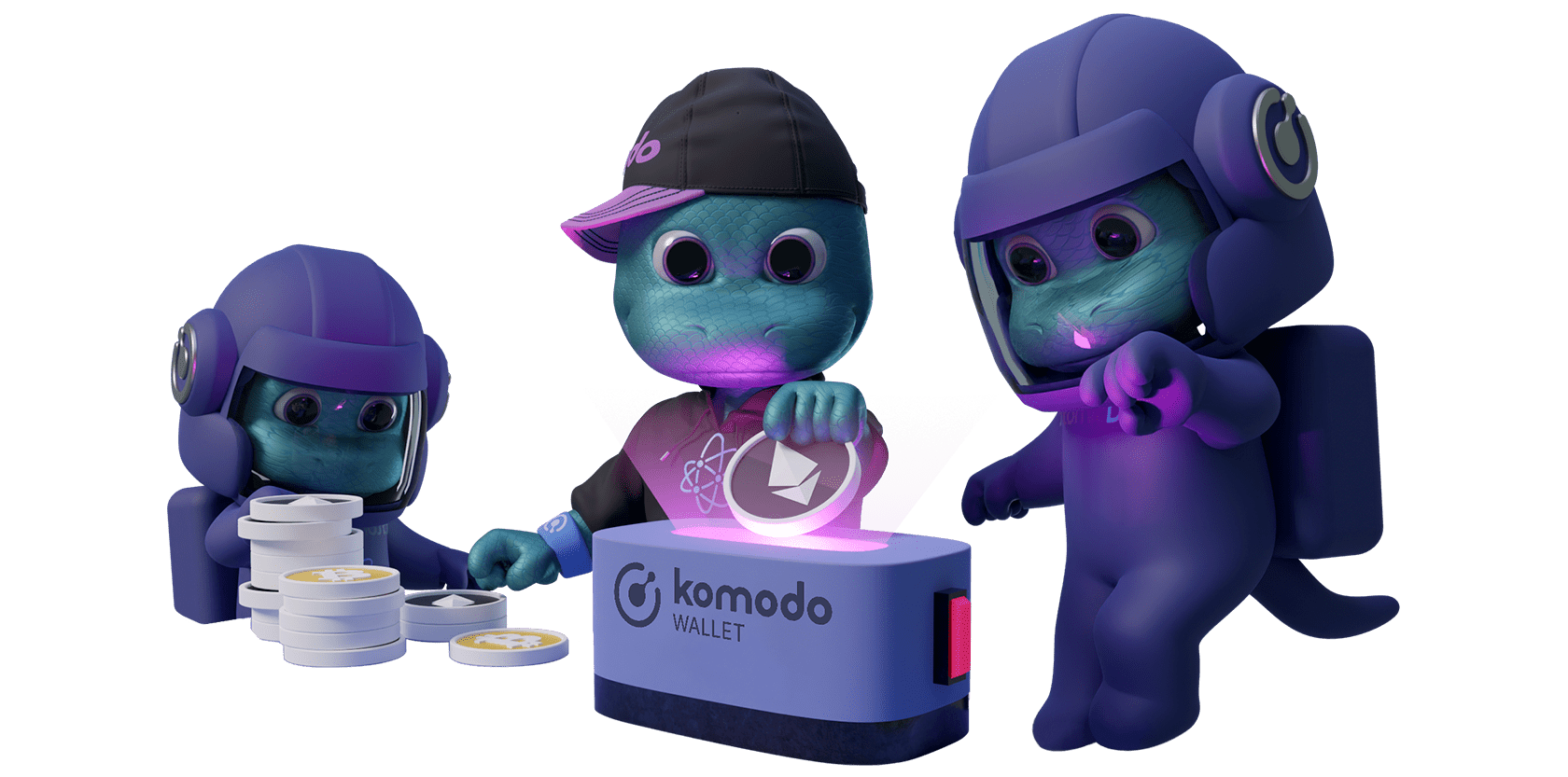 What We Offer
At the heart of Komodo lies a commitment to blockchain interoperability. Our mission is to connect different blockchains and remove friction between various protocols. To realize this, we extend four cornerstone solutions:
Komodo SDK: An underpinning technology offering for developers seeking to launch new blockchains, create wallet products, or build cross-protocol solutions.
Komodo Wallet: An intuitive application designed to empower users with the ability to exchange assets seamlessly, securely, and in an entirely decentralized fashion.
KMD: An ecosystem coin that offers a secure and decentralized mode of exchange for decentralized trading.
dPoW: Komodo's delayed Proof of Work mechanism offers an extra layer of security to any blockchain.
These solutions anchor our commitment to developing and providing accessible, open-source technologies. We constantly push the envelope of what's achievable with blockchain, ensuring our solutions are cutting-edge and beneficial for the community.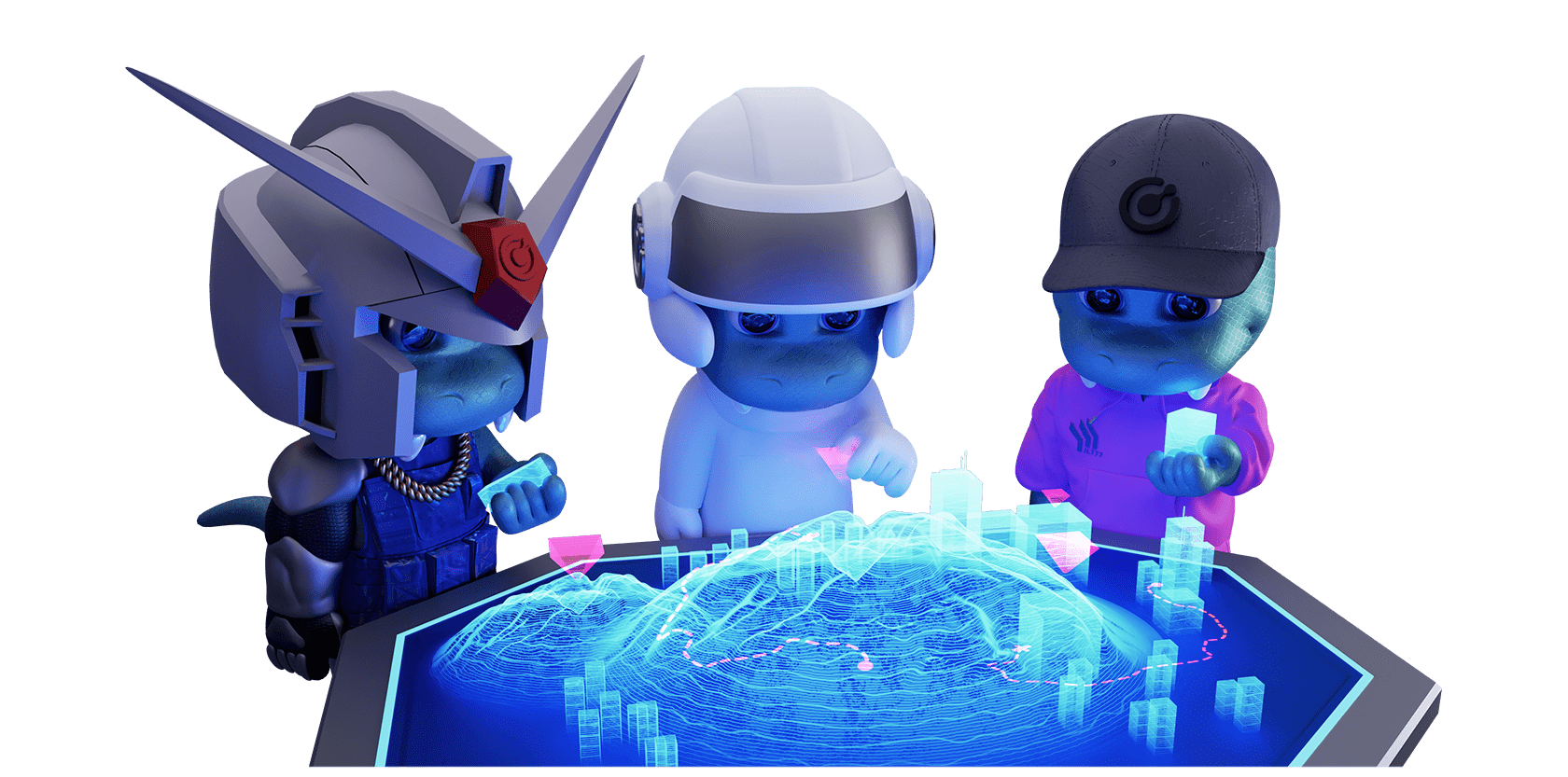 Looking into the Future: Our Vision and Plans
Our gaze at Komodo is constantly set forward. We're committed to evolving technology that connects protocols, fostering a more secure, interoperable blockchain ecosystem.
The spotlight of our ongoing work remains fixed on open-source, non-custodial products that align with the crypto community's needs. For a sneak peek at our future plans, visit the Komodo roadmap page.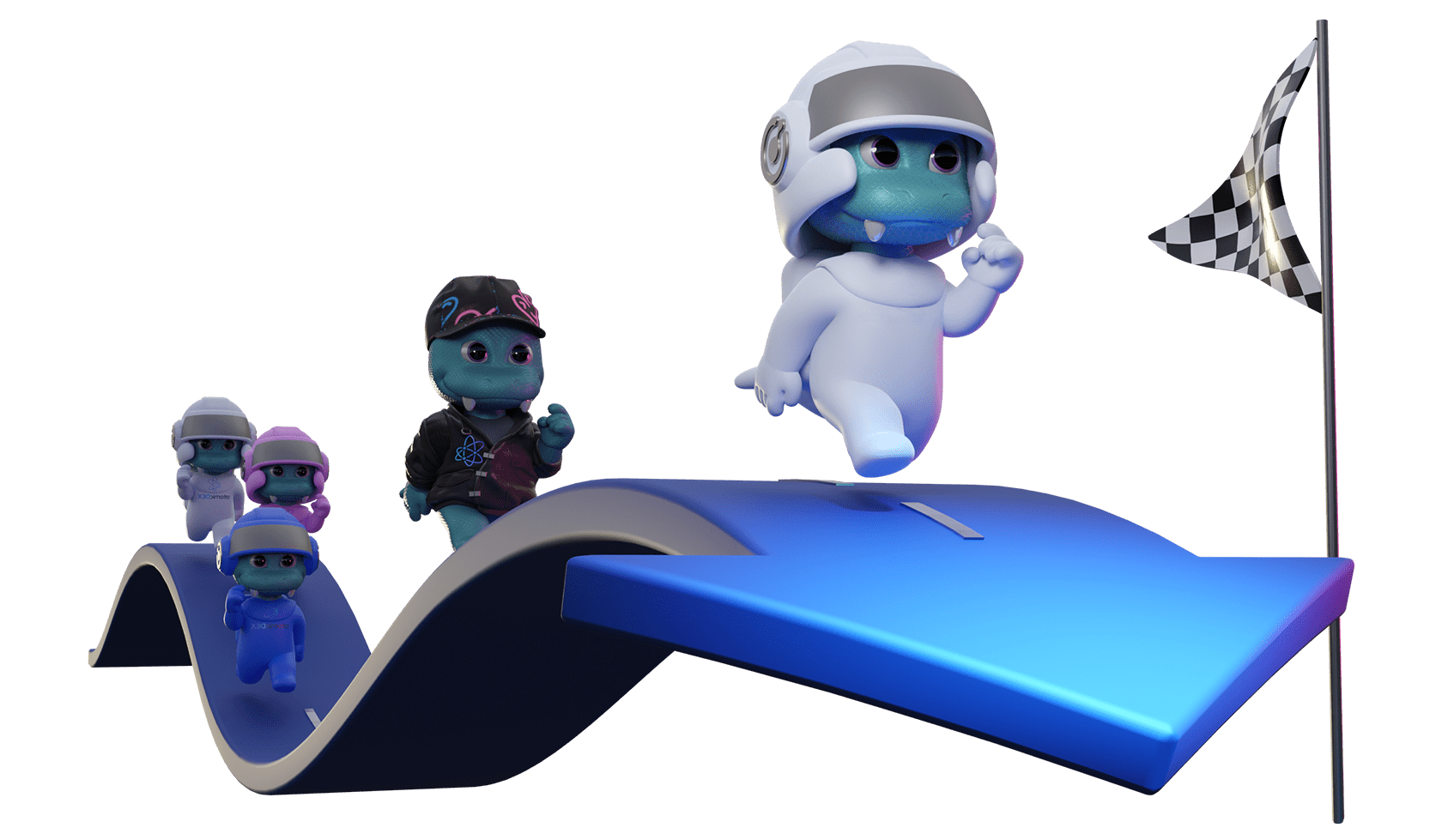 Reflecting on the Past: Milestones and Success Stories
We've come a long way since our humble beginnings. Here are a few key moments from our journey:
In 2014, our founder James 'jl777' Lee embarked on his mission with atomic swaps software, launching InstantDEX the same year. His endeavors led to the development of BarterDEX, and ultimately, the launch of Komodo Wallet in 2019.
December 2020 marked a significant achievement for Komodo as we successfully conducted the second Komodo Wallet stress test, completing over 156,000 atomic swaps. This stress test underscored that the protocol powering Komodo Wallet can handle 10,000 swaps per minute.
March 2021 was a landmark moment when Komodo completed the first atomic swap between BNB Chain and another blockchain.
November 2022 marked a key milestone when we publicly launched Komodo Wallet Web. This followed nearly a year of rigorous internal testing. The launch established Komodo Wallet Web as the first DEX that empowers users to operate a P2P node directly from their web browser, ensuring accessibility across any browser, device, or operating system.
In March 2023, Komodo Wallet (mobile) became 100% open source, delivering unprecedented transparency for end-users and developers.
These markers illustrate our relentless drive toward innovation, progress, and success. You can explore our complete list of milestones at the bottom of the Komodo roadmap page.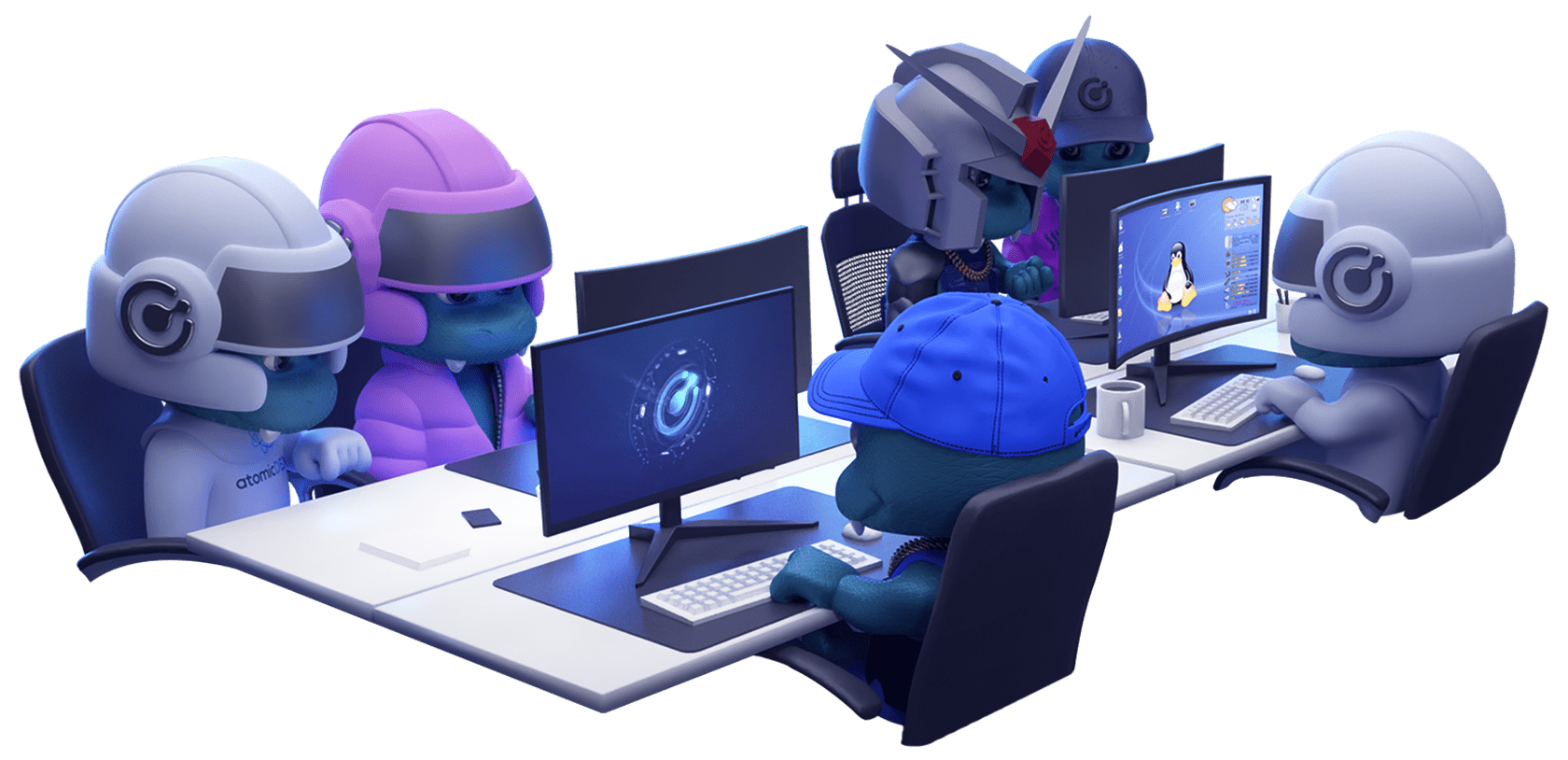 Join The Community
You are ready for the final step: become a Komodo community member.
Our community is the heart that keeps Komodo pulsing. Community members bring in fresh ideas, provide feedback, beta-test our products, and advocate for our work. They are the first to hear about our latest developments and have the opportunity to shape our future trajectory. Whether you're a seasoned developer or a blockchain novice, you'll find a place and a voice in our community.
Become a member by joining our Discord server or Telegram group. Pose questions, receive updates, and network with fellow community members.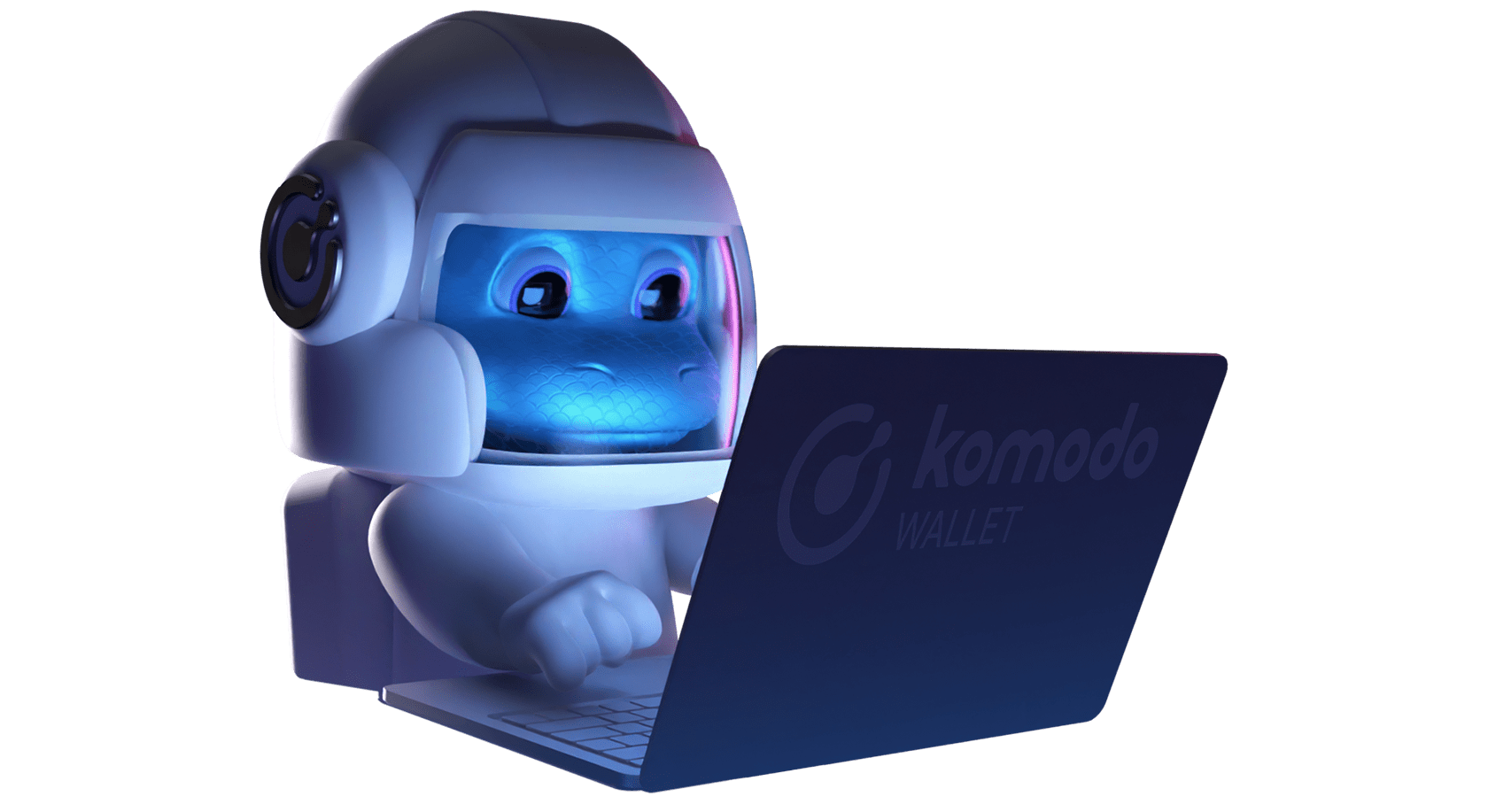 Become A Komodian!
Here's how you can become an active participant in our community:
Resources: Fuel for Your Journey
To help you understand and maximize the benefits of Komodo, we recommend the following resources: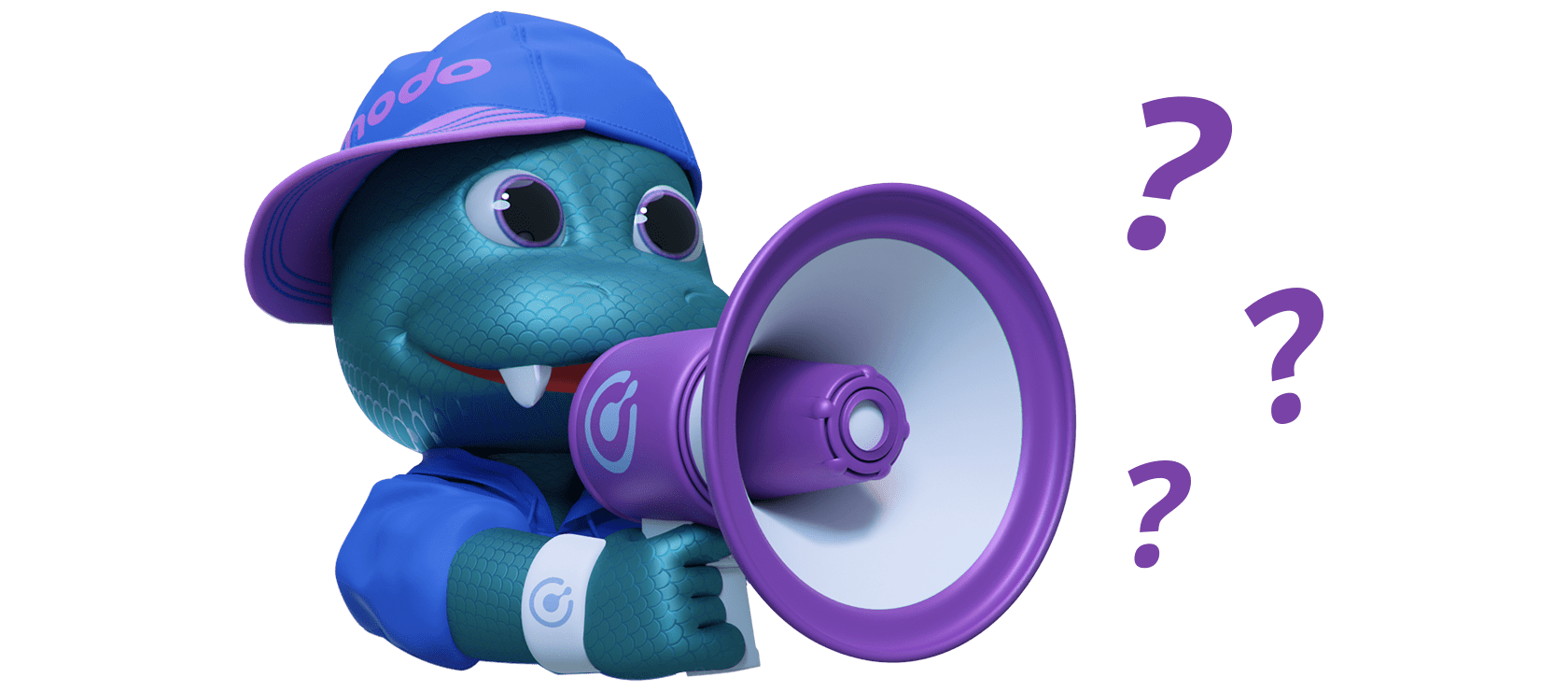 Frequently Asked Questions
We've compiled answers to common questions about Komodo Wallet and Komodo.
What are the main differences between Komodo Wallet (a decentralized exchange, or DEX) and a centralized exchange (CEX)?
Komodo Wallet, a decentralized exchange (DEX), enables users to maintain custody over their assets as it's an open-source, peer-to-peer protocol. In contrast, a centralized exchange (CEX) acts like a bank, holding customer funds and acting as a custodian.
An easy analogy is that a DEX is like a marketplace where individuals trade with each other, while a CEX is like a bank where individuals trade with the bank, which manages the orders and assets.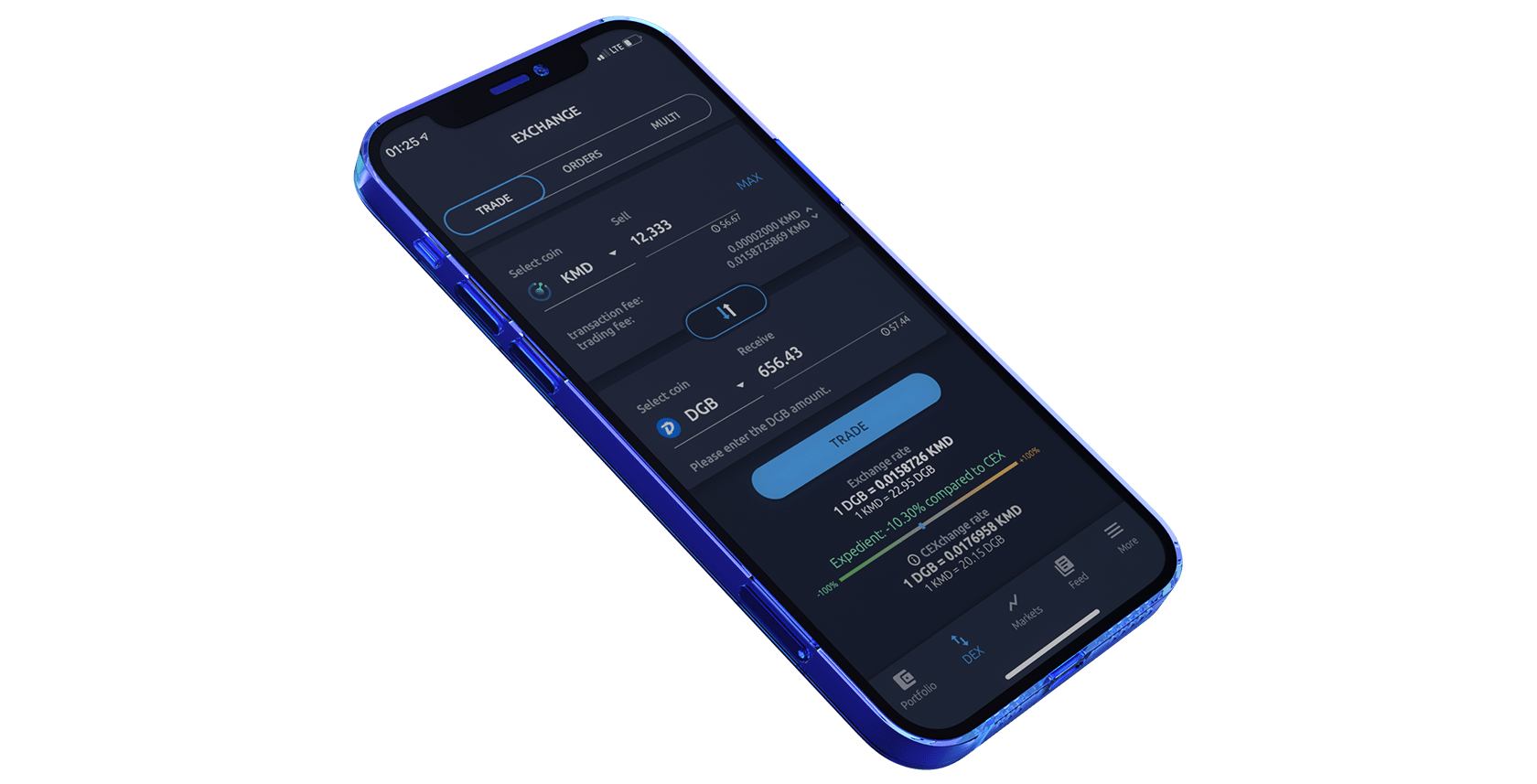 How does Komodo Wallet distinguish itself from other popular DEXs like Uniswap and PancakeSwap?
Unlike other DEXs, which are typically built for a single protocol using smart contracts, Komodo Wallet is a cross-protocol decentralized exchange that supports multiple blockchain protocols.
It utilizes cross-chain atomic swaps, accommodating native UTXO blockchains such as Bitcoin, Litecoin, and Dogecoin as well as various EVM blockchains including Ethereum, Polygon, and Avalanche. Moreover, Komodo Wallet does not use liquidity pools, ensuring user funds are safe from rug pull attacks, and facilitating individual trades between users without any third party.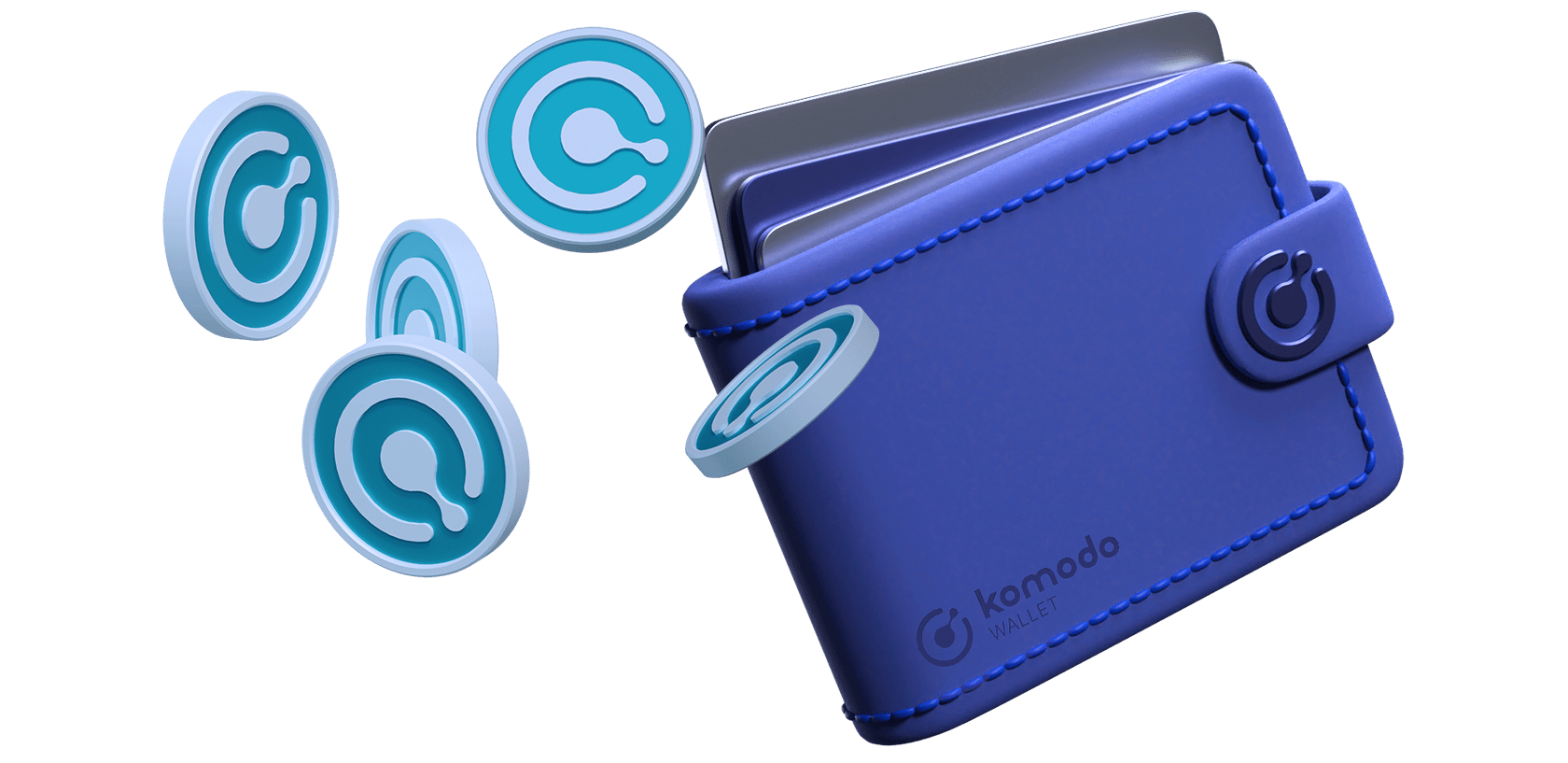 Is it necessary to hold KMD to conduct trades on Komodo Wallet?
No, holding KMD is not a prerequisite for trading on Komodo Wallet. The DEX is blockchain agnostic and does not require a single blockchain or protocol to function.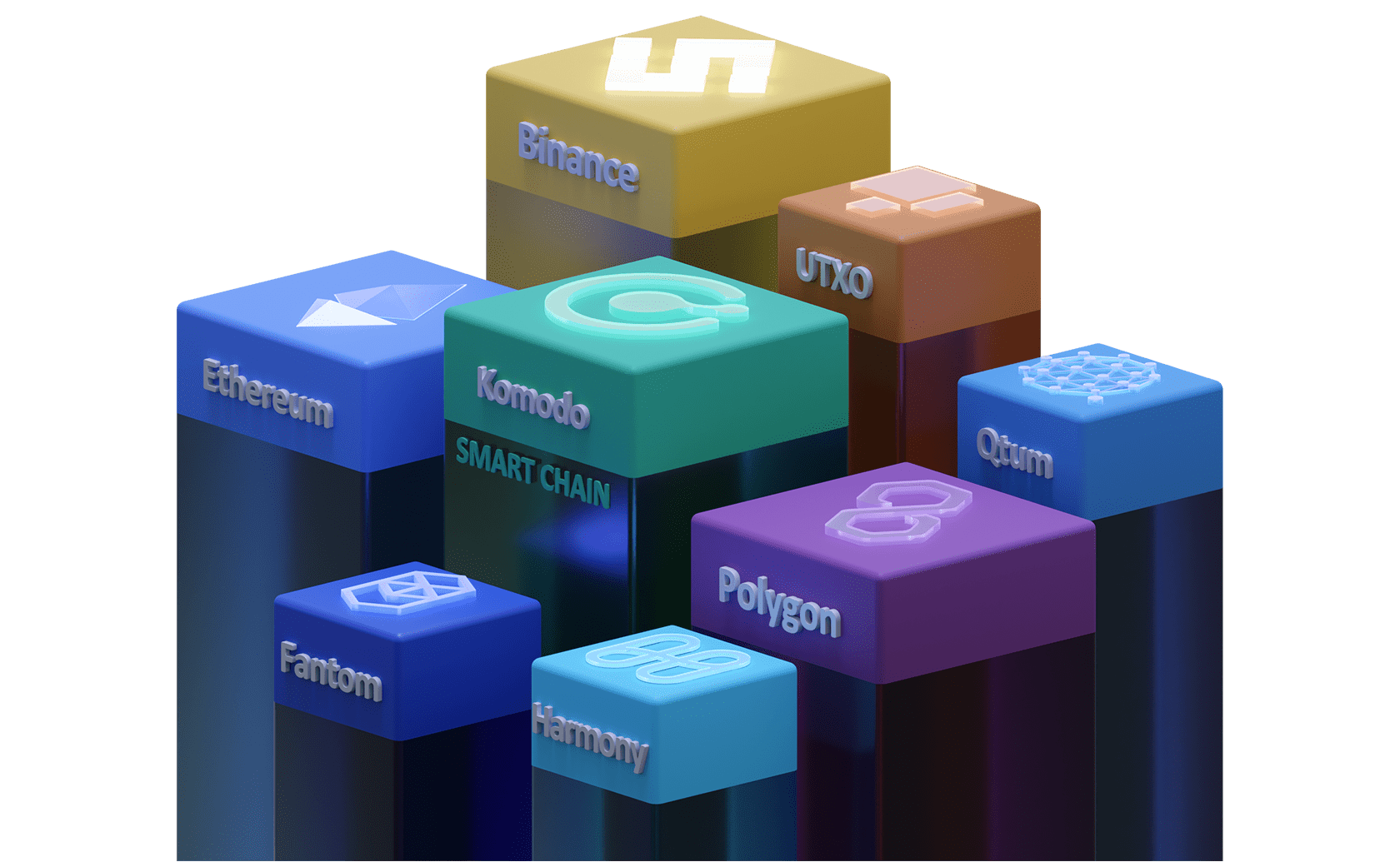 What are the primary use cases of KMD?
KMD is Komodo's native cryptocurrency that provides fast, affordable transactions on its own secure blockchain.
KMD is also one of the most actively traded pairs within Komodo Wallet. There is a 10% trading fee discount for taker orders when selling KMD for another cryptocurrency within Komodo Wallet.

Moreover, the Komodo team is actively planning additional use cases, one of them being a burn protocol that would automatically reduce the KMD supply for each trade that occurs on Komodo Wallet's DEX.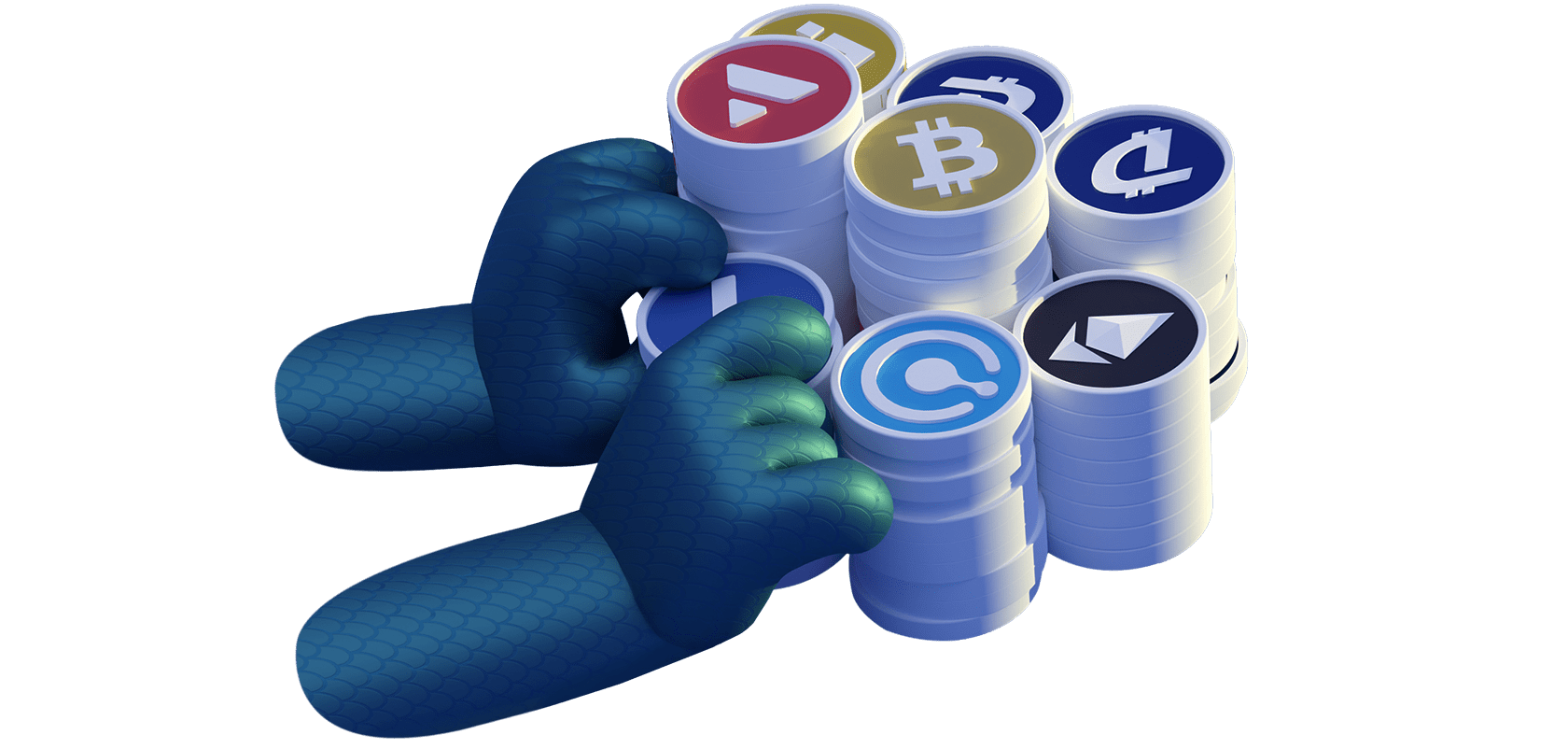 How can I suggest a new listing for Komodo Wallet?
You're welcome to suggest a new listing for Komodo Wallet via our Discord channel. We aim to list every coin and asset without limitations, but integrating some blockchains and protocols requires more work than others.
Additionally, many assets can be manually listed by you through the addition of a custom token to your wallet.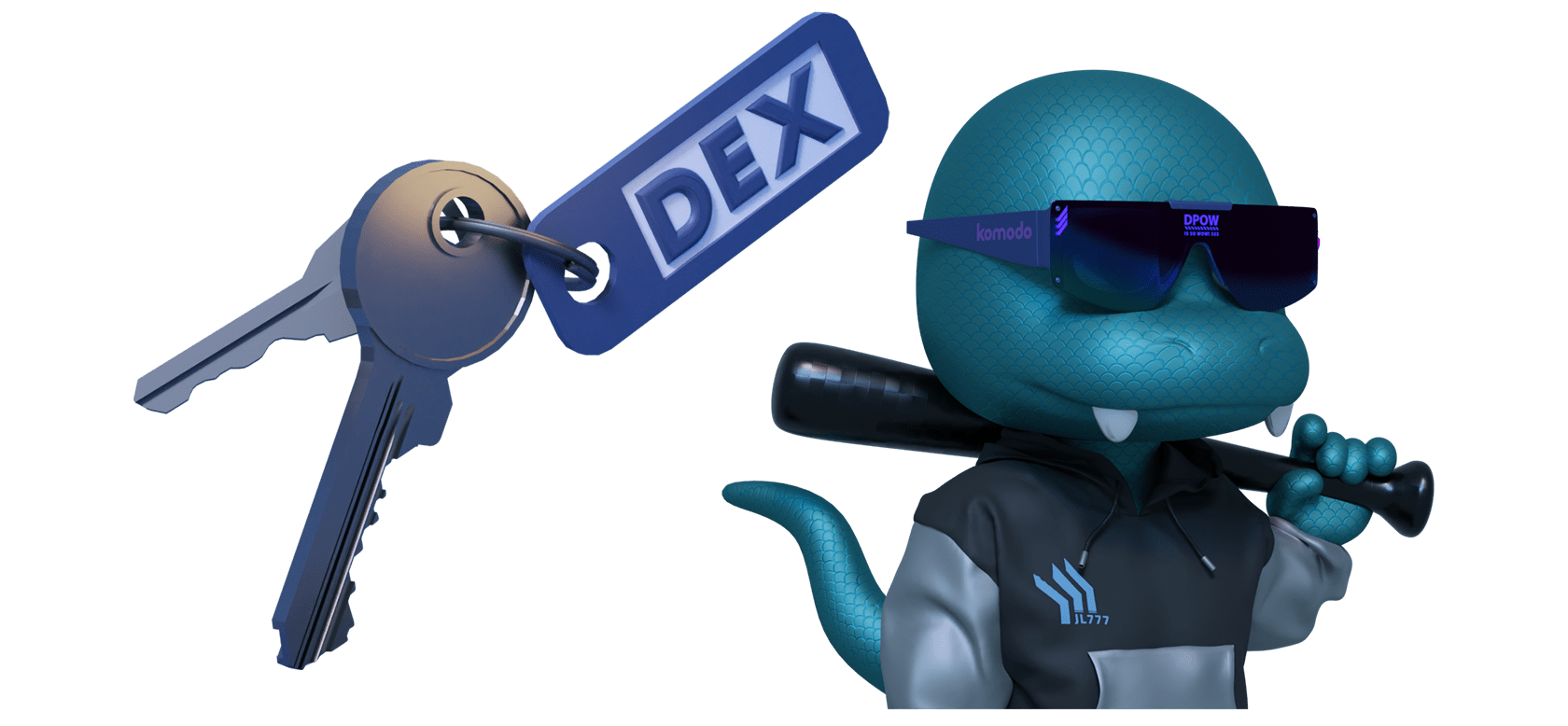 How secure is Komodo Wallet?
At Komodo, security is a top priority. Our team rigorously reviews all new features and changes to our codebase, ensuring its robustness.
Additionally, we submit our codebases for third-party security audits and maintain open-source code, allowing anyone to inspect it.
Join Komodo Today
The world of blockchain is advancing at an astonishing pace, with Komodo leading the charge. We hope you're as excited as we are about the possibilities that lie ahead.
Remember, every great journey begins with a single step. Take your first step today by becoming an Komodo Wallet user and joining our Discord community. We can't wait to welcome you!