Blockchain technology provider Komodo takes a step towards making the decentralized economy more accessible for end-users and developers.
Monday, July 10th, 2023 — Komodo, a leader in blockchain interoperability and atomic swap technology, has officially renamed its flagship end-user application from "AtomicDEX" to "Komodo Wallet".
The project has also renamed "AtomicDEX API" to "Komodo DeFi Framework".
Komodo DeFi Framework consists of two APIs (Wallet API and DEX API), providing the ultimate solution for developers looking to launch DeFi applications such as non-custodial wallets, cross-chain DEXs, IDO portals, or all-in-one solutions.
All of Komodo's products will now exist under a new unified brand umbrella called "Komodo SDK".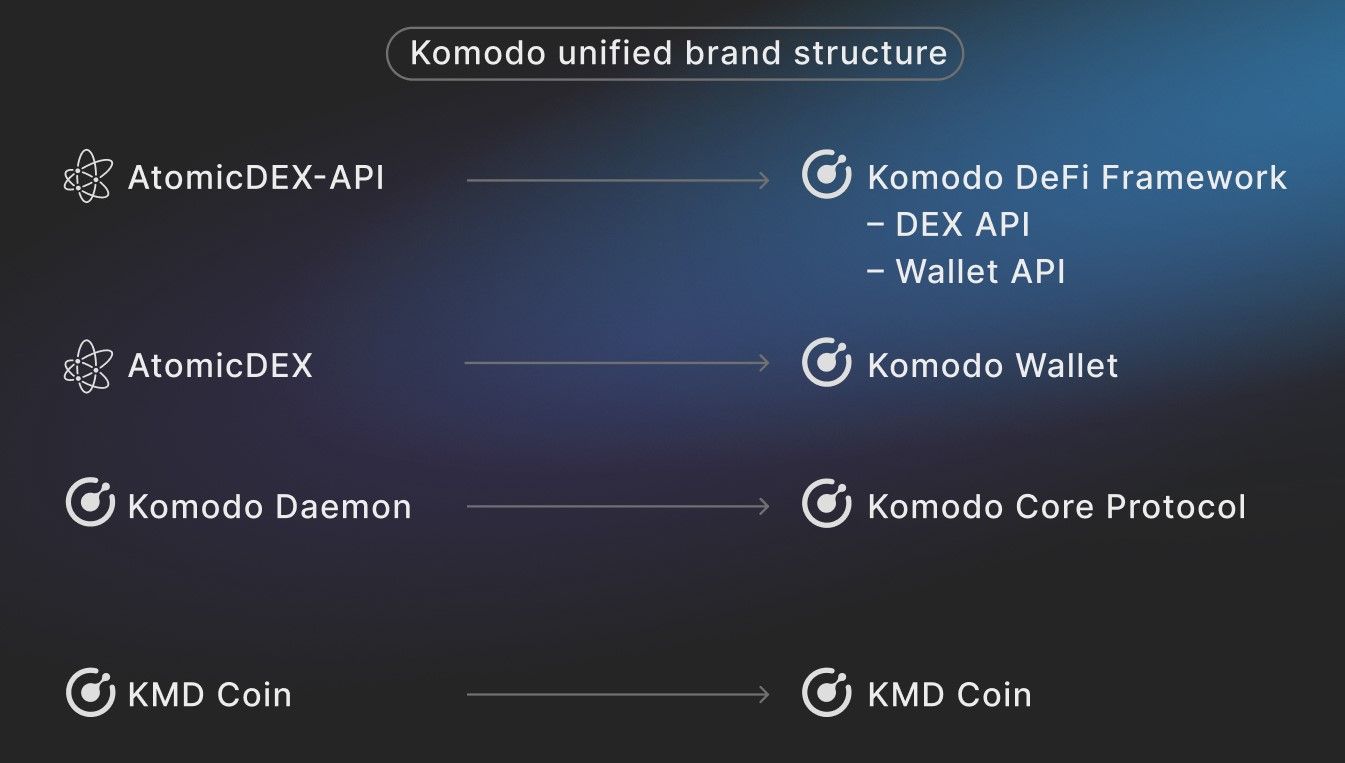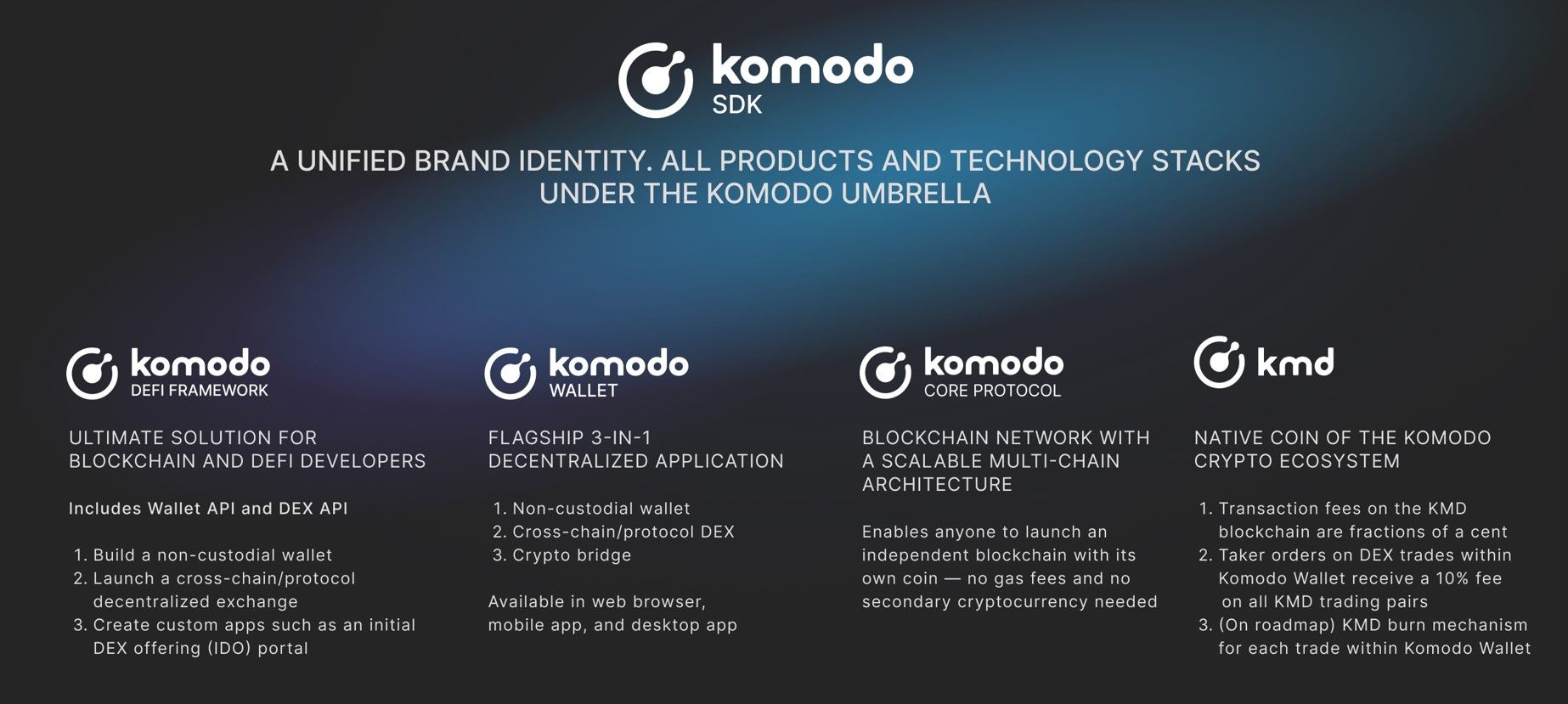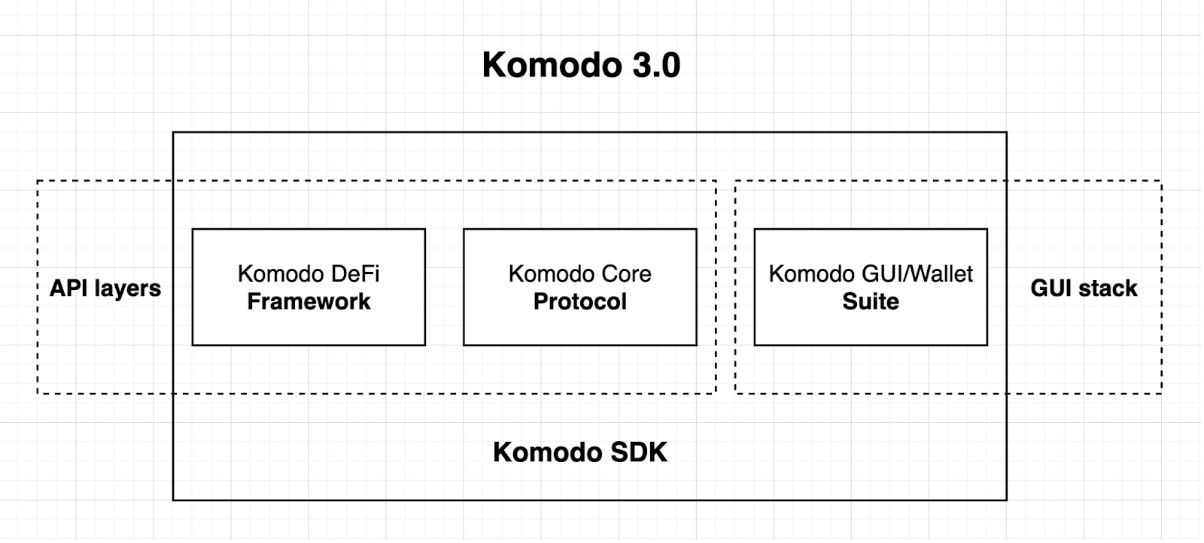 This strategic move aims to make Komodo technology more accessible to everyday crypto users and blockchain developers alike by aligning the projects' technologies closer to the well-established Komodo brand.
More specifically, Komodo anticipates these changes serve as a catalyst toward achieving three long-term project goals.
Firstly, Komodo strives to onboard a wave of new crypto users by emphasizing its role as a market leader in non-custodial wallet technology.
While Komodo is known for providing the widest cross-chain trading support of any DEX technology provider on the market, many prospective users aren't aware that Komodo also offers a built-in wallet solution that supports hundreds of blockchain networks and their respective cryptocurrencies.
As more and more crypto users have begun to move their funds off of various centralized exchanges (CEXs) over the past year, the first solution is to select a non-custodial crypto wallet for secure storage. By moving toward a more wallet-centric brand positioning, Komodo will be able to better present its unique technology to an ever-growing community of crypto HODLers.
At the same time, Komodo Wallet will continue to play a prominent role as an all-in-one application that includes both a peer-to-peer DEX and peer-to-peer bridge which have cross-chain swap capabilities.
Secondly, Komodo aims to reach more blockchain developers, particularly by renaming "AtomicDEX API" to "Komodo DeFi Framework."
This name change helps more adequately reflect the multi-faceted nature of Komodo's developer solutions, appealing to crypto projects, enterprises, and independent developers.
Thirdly, brand unification supports a larger initiative to highlight the growing importance of the KMD coin as an integral part of the project's ecosystem.
Currently, taker orders on DEX trades within Komodo Wallet receive a 10% discount when selling KMD for another asset. Komodo plans to implement a mechanism that will burn a small amount of KMD for each DEX trade that takes place within the Komodo Wallet.
Additionally, earlier this year Komodo announced a two-part community proposal to make KMD a deflationary asset by reducing the active user reward (AUR) from 5.1% to 0.01% (implemented on June 30, 2023) and reducing the 3 KMD block reward to a lower amount (pending future community vote).

Kadan Stadelmann, CTO of Komodo, stated,
"Brand unification represents a pivotal moment in Komodo's history and encapsulates our vision for a decentralized future. By consolidating all of our brands under the Komodo SDK, we are poised to unlock new opportunities and drive greater adoption of decentralized technologies. We are confident that Komodo Wallet will set a new industry standard as the ultimate non-custodial wallet, crypto bridge, and cross-chain decentralized exchange (DEX) all in one application."
As part of the brand unification process, the project will consolidate all of its content to one website domain (komodoplatform.com), and users will begin to see the name changes reflected across all of Komodo's applications, website pages, and social channels.
The team anticipates a seamless transition as it works towards realizing the project's vision of providing a decentralized, user-friendly, and all-inclusive technology suite.
To help support the brand update, Komodo asks everyone to replace any existing AtomicDEX logos with Komodo Wallet logos. The new logos can be found here.

---
---