AtomicDEX Desktop v0.5.5 introduces 37 new crypto asset listings! Users can now HODL these assets in the built-in non-custodial wallet and trade them via the cross-chain/cross-protocol DEX.
AtomicDEX charges zero fees for market makers and only 0.13% for market takers, while gas fees are miniscule for trading cross-chain for the vast majority of supported blockchains.
New Listings
GLMR, BTTC, WHIVE, GALA, USDIDOI, TFT, PGX, PRCY, IC, S4F, BABYDOGE-BEP20, BANANO-BEP20, BONE-ERC20, DIA-ERC20, DIA-BEP20, DOGEDASH-BEP20, DOGGY-BEP20, FLOKI-BEP20, FLOW-BEP20, GALA-ERC20, GALA-BEP20, GM-BEP20, KSM-BEP20, PGX-PLG20, RSR-ERC20, SOL-BEP20, THC-BEP20, TFT-BEP20, LEASH-ERC20, PRCY-BEP20, PRCY-ERC20, PRCY-PLG20, SHIB-BEP20, SHIB-ERC20, ZINU-BEP20
AtomicDEX v0.5.5 Desktop Release Notes
Features
Specify send transaction amount in fiat
Displaying contract address for tokens
Disabling all 0 balance assets
Added Tokel Pubkey button on Wallet tab (for receiving Tokel NFTs via AtomicDEX)
Enhancements
Improved pie chart appearance
Improved login page appearance
Added "wallet only" label for non-swappable assets
Added more fees detail for swaps and transactions
Various minor interface improvements
Fixes
Various minor interface layout fixes
Various UX tweaks
Improvements to code style
Fixed pro-view orderbook volume bars
Miscellaneous Continuous integration (CI) tweaks and updates
Screenshots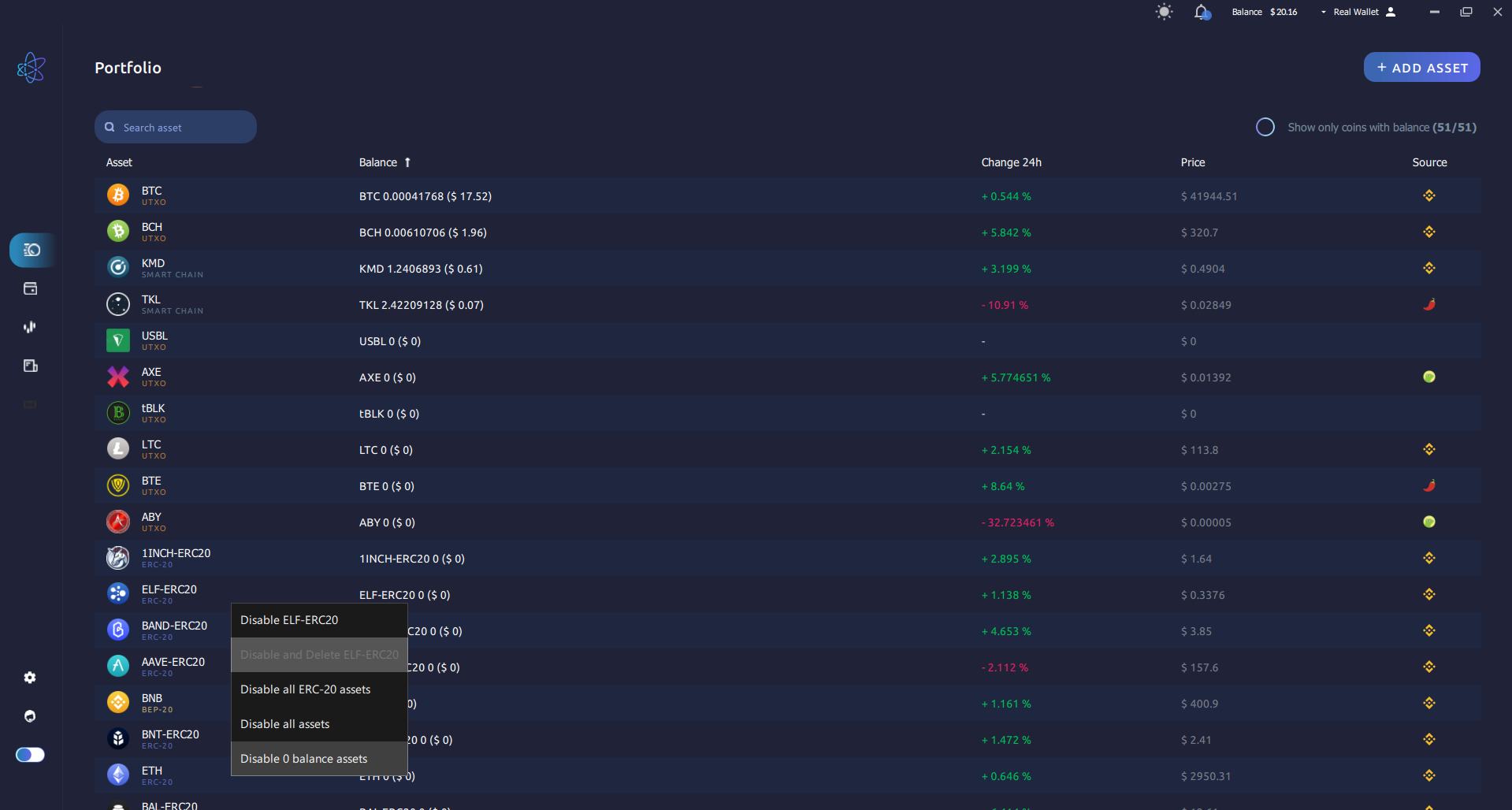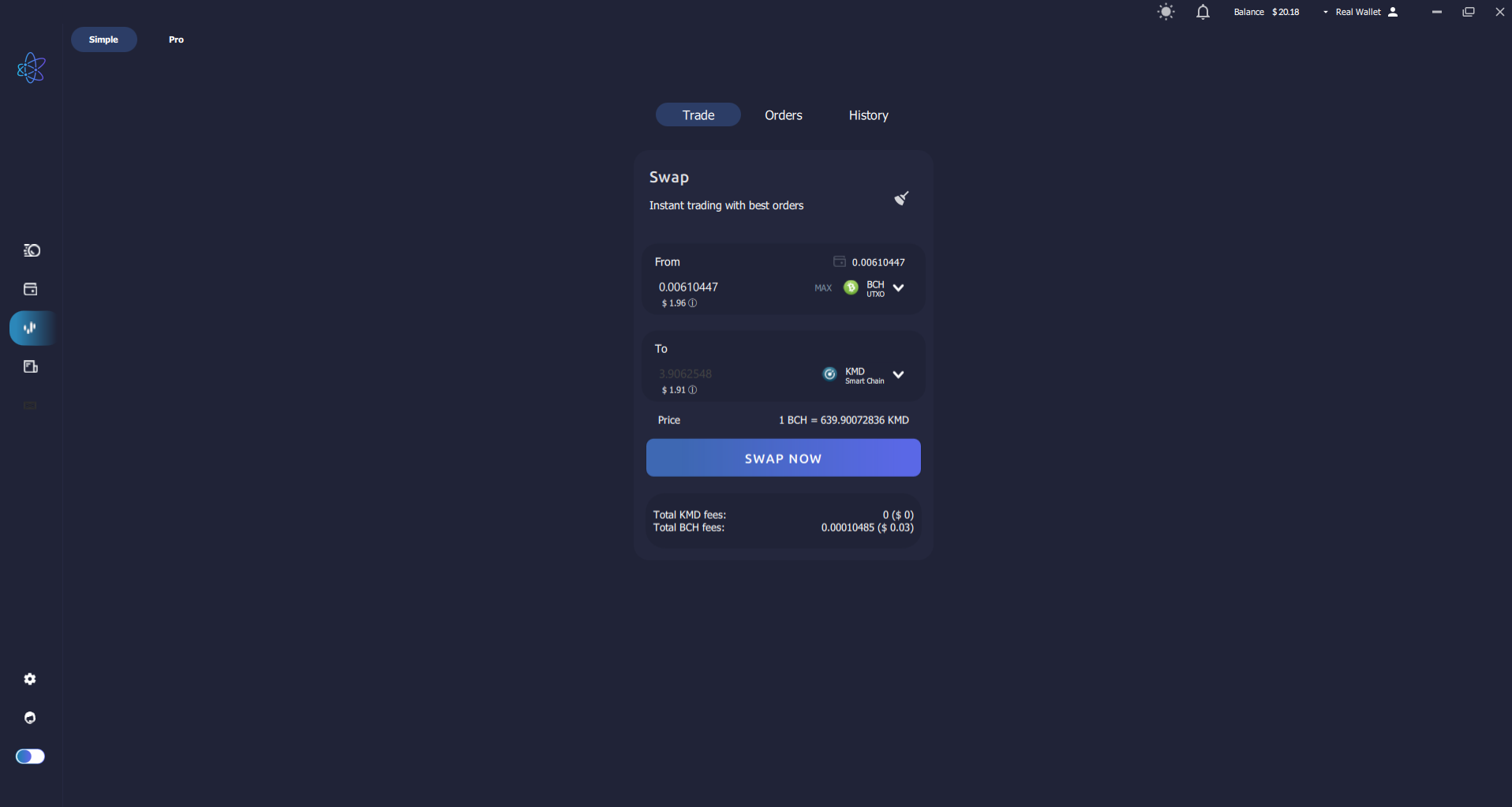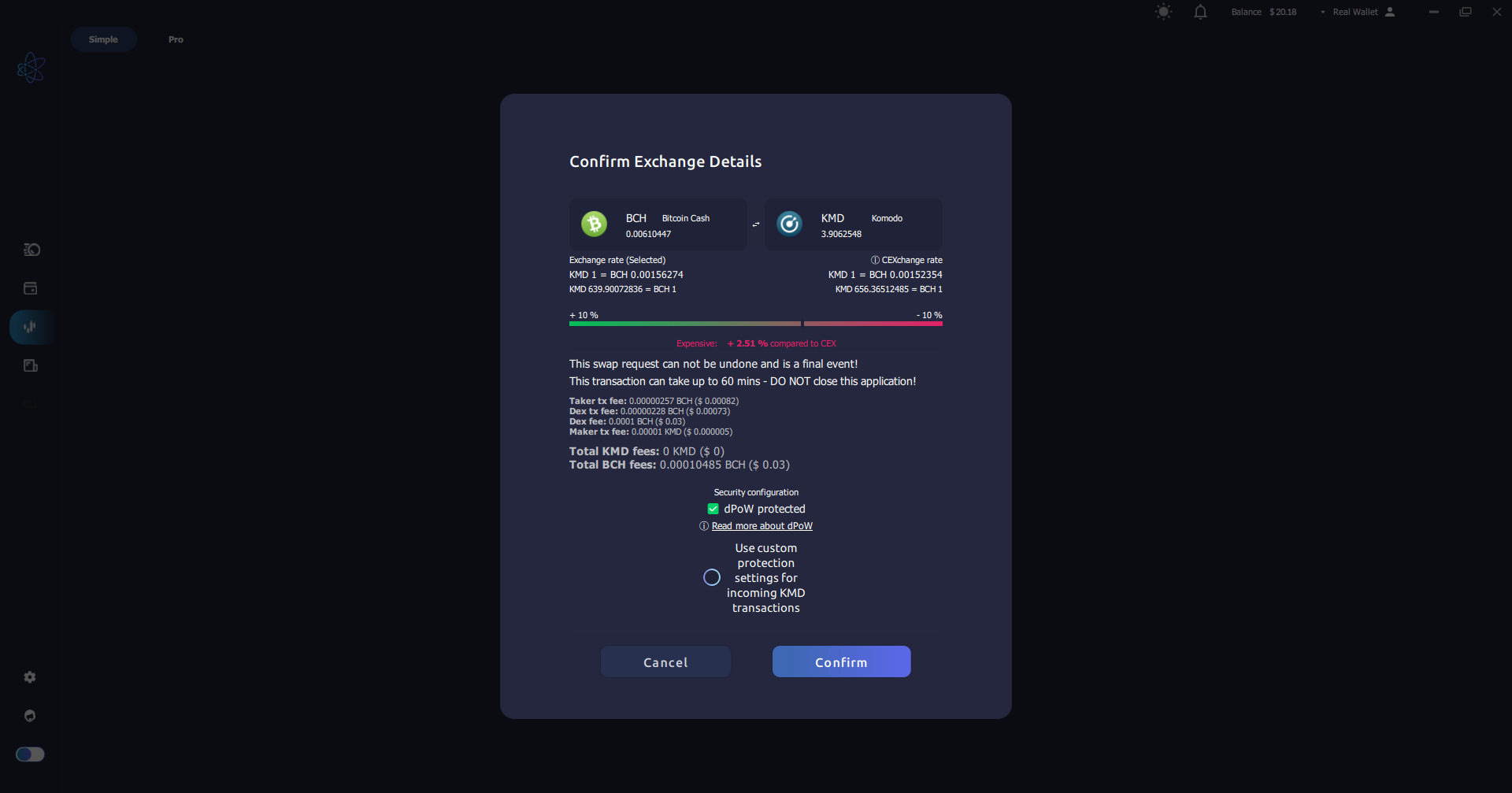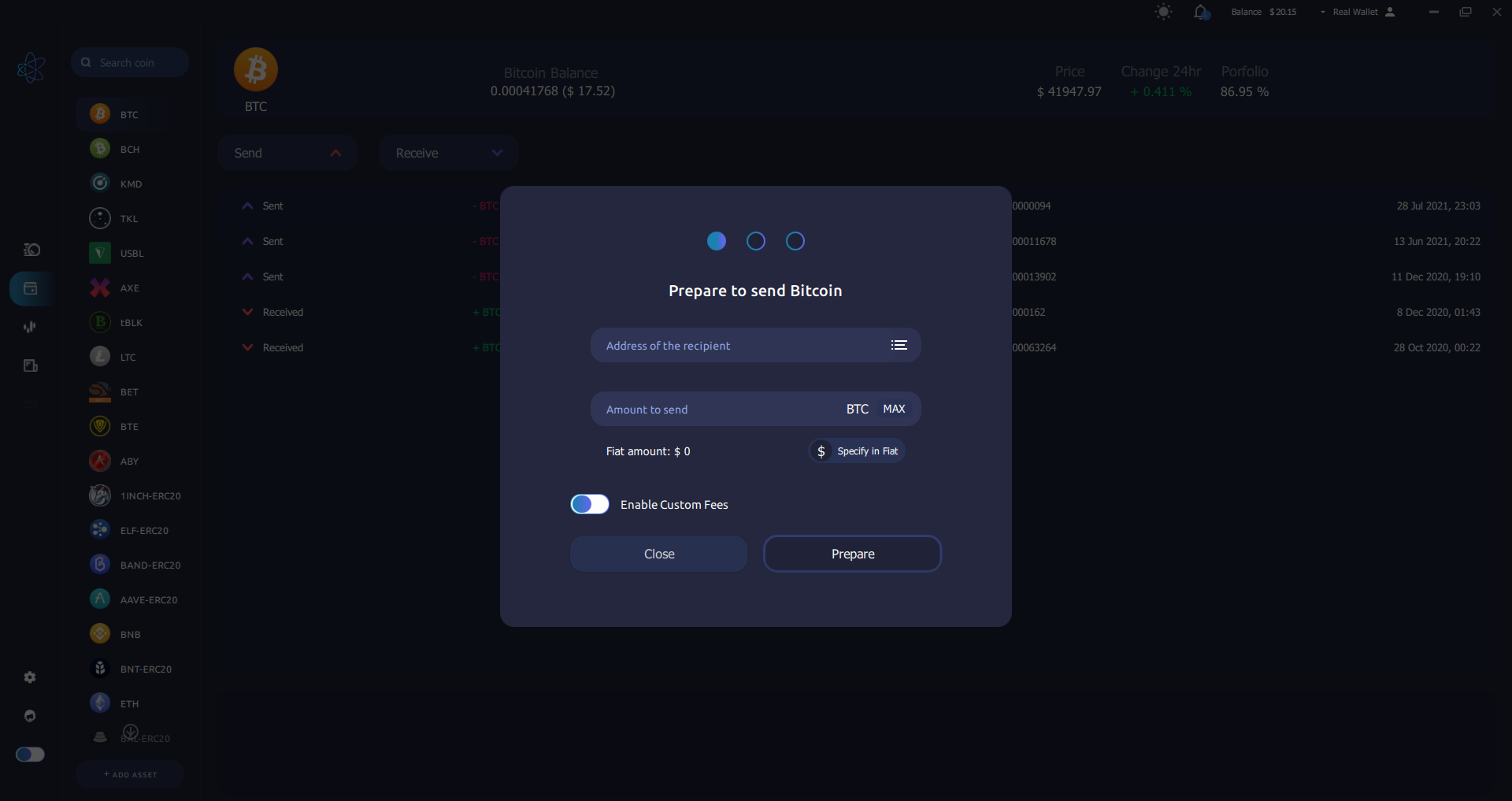 📧Sign Up For The Komodo Newsletter
Subscribe to the Komodo newsletter to get the latest project news on releases, partnerships, and events sent to your inbox.
---
---