Komodo's AtomicDEX is supporting the QiSwap (QI) Airdrop Program for Qtum (QTUM). The snapshot for the airdrop is taking place at the Qtum blockchain network block height of 793,284 or at approximately February 12, 2021 at 15:00 UTC.
QiSwap (QI) Airdrop Overview
QTUM tokens that are pending deposit or withdrawal into your AtomicDEX wallet at the time of the snapshot will not count towards your Qtum wallet balance.
QTUM balances under 1 QTUM (including those in swap orders) will not be eligible for the airdrop.
We will take a snapshot of QTUM tokens held by AtomicDEX users at the above time. QI tokens will be distributed at a ratio of 1 QTUM to 0.5 QI.
What Is QiSwap?
QiSwap is a fully decentralized protocol that automatically provides liquidity for QTUM based on automated market making (AMM) algorithms.
Benefits of QiSwap include the following:
Transparent, censorship-resistant financial infrastructure for QTUM
Lower handling fees, faster transaction confirmation, and more stable prices.
Enables anyone to create new markets, provide liquidity, and build financial applications that could not have existed before.

InstaList Feature for QRC20 Tokens
QiSwap (QI), as well as all QRC20 tokens, are supported on AtomicDEX - a decentralized exchange and multi-coin wallet rolled into one application. List any QRC20 token on AtomicDEX in just a few seconds.
The Komodo developer team is continuing to make progress in the expansion of atomic swaps. Providing QRC20 support is a major part of Komodo's vision of a cross-chain/cross-protocol universe. Any project building on Qtum technology has instant access to a secure non-custodial wallet and non-custodial DEX from a GUI application that is extremely easy to use. To learn more, check out our AtomicDEX wallet overview.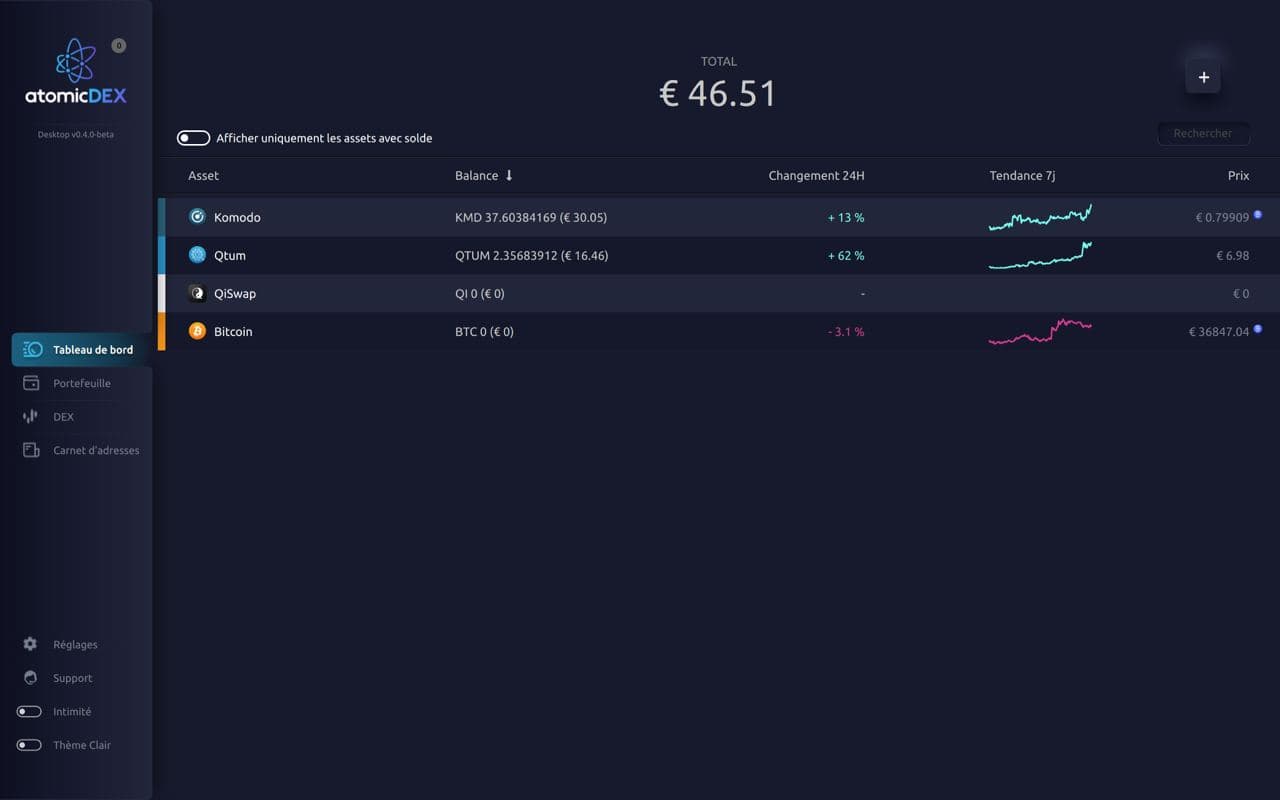 ---
---