Users who hold KMD in non-custodial wallets will be airdropped VOTE2021 tokens, which can be used to vote in the Season 5 Notary Node Election.
The voting deadline for the Season 5 Notary Node Election is quickly approaching. Be sure to vote for the candidate(s) you want to see elected prior to April 23rd, 2021 at 12:00 UTC!
Voting Details
For KMD holders interested in voting in the Season 5 Notary Node Election, you can now access VOTE2021 tokens from your AtomicDEX wallet.
Note 1: VOTE2021 was distributed at a 1:1 ratio based on how much KMD you held in a supported non-custodial wallet prior to the blockchain snapshot that took place on April 2nd, 2021.
Note 2: If you already have AtomicDEX downloaded on your device, there is an option to update to the latest version directly in-app. Only releases v0.4.1 and up support VOTE2021 tokens.
VOTE2021 Instructions For AtomicDEX Users
Step 1
Make sure you have already downloaded AtomicDEX v0.4.1 or higher.
Open the app, and click "Add Asset" in the top-right corner.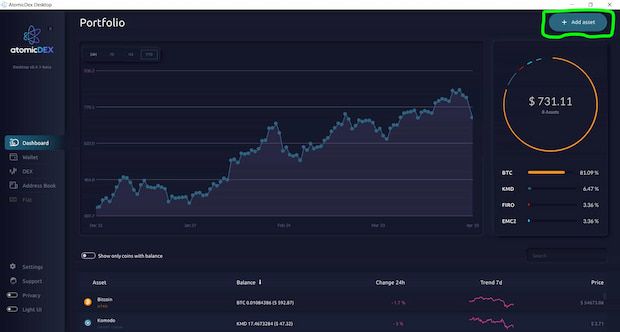 Step 2
Search for VOTE2021, select the asset, and click "Enable."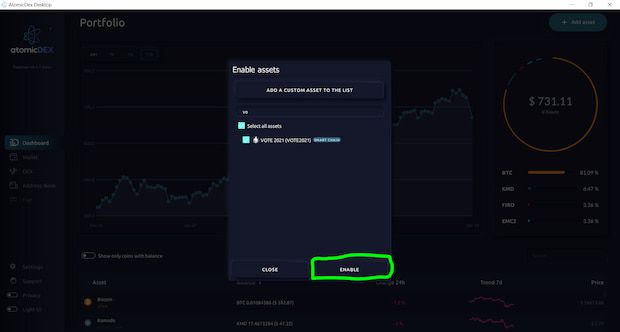 Step 3
You now have your VOTE2021 tokens. You can cast your ballot by sending VOTE2021 to Notary Node candidates running in the election from the Wallet tab on AtomicDEX. The voting deadline is April 23rd, 2021 at 12:00 UTC.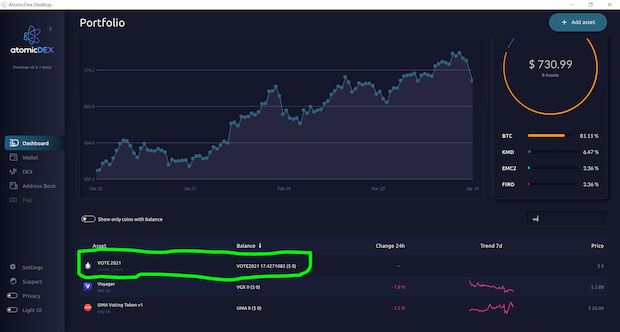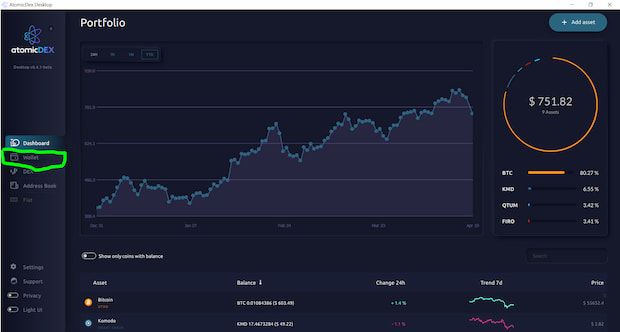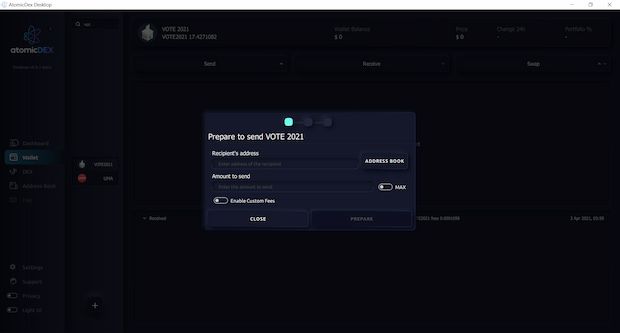 More Season 5 NN Resources
- List of Notary Node candidates running in the election
- Trezor and Ledger hardware wallet voting tool for desktop and tool for Google Chrome
- NN Season 5 Autoelection Winners
- dPoW Litecoin Notarizations Starting in Season 5
---
---