Update: As of August 1, 2022, AtomicDEX has moved to Nomics trading charts with the v0.5.6 release.
The upcoming release of AtomicDEX Desktop v0.3 will integrate TradingView to bring stunning, detailed charts and professional trading features to the DEX user interface.
Komodo developers recently added a wide array of chart features and tools that you can start using on October 29. A few highlights include:
Time Intervals - You can now view real-time price data by minutes (1, 3, 5, 15, 30, 45), hours (1, 2, 3, 4), days (1 day, 1 week, 1 month), and ranges (1, 10, 100, 1000). You can create a quick select list of your favorite time intervals for easier chart navigation.
Vivid Charts - Available in all sorts of formats: candlestick, line, baseline, area, range, and much more.
Advanced Overlays - You can create customized overlays that track the prices of your selected cryptocurrency trading pair compared to a variety of other assets: crypto, stocks, futures, forex, CFDs, indexes, and economic sectors.
Indicators - Top trading indicators, such as Bollinger Bands and Ichimoku Cloud, can be viewed directly in the chart. You can do technical analysis in-app while you're trading.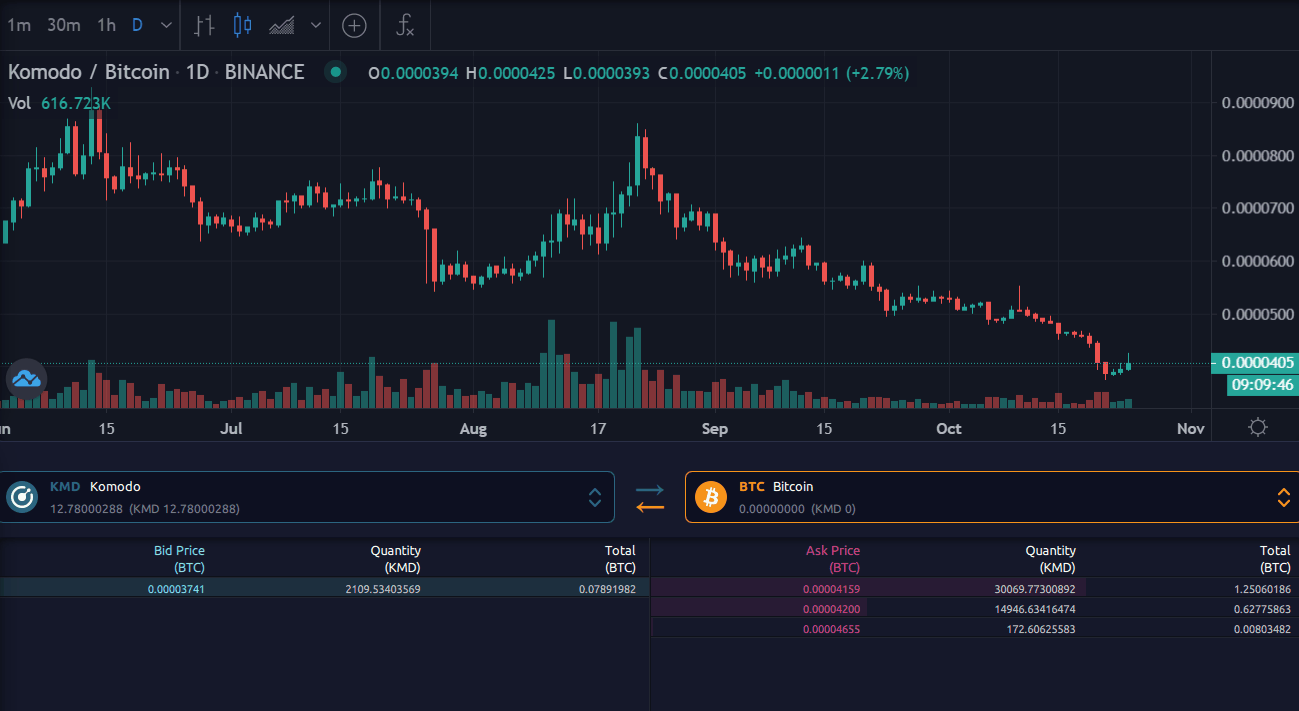 Like your different chart types?  We have that.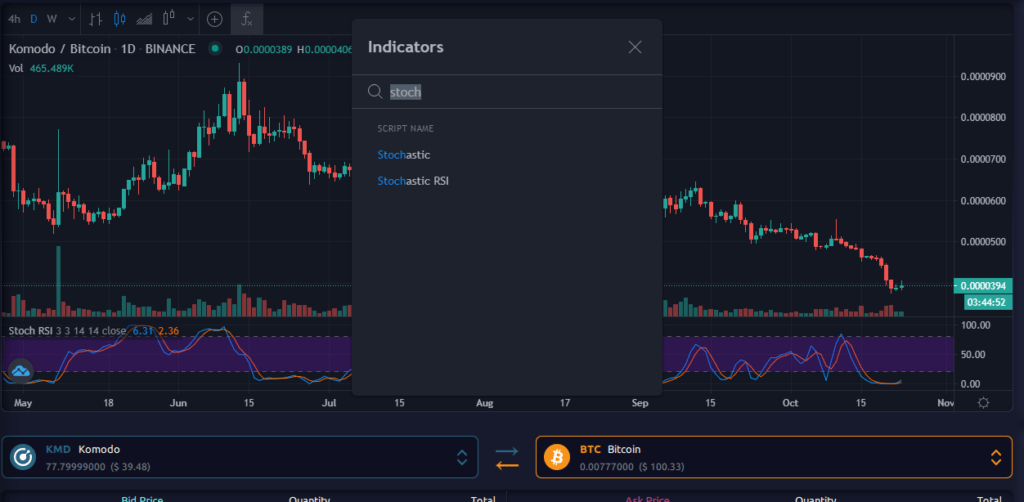 Like trading on your StochRSI indicator? Yeah, we got that too.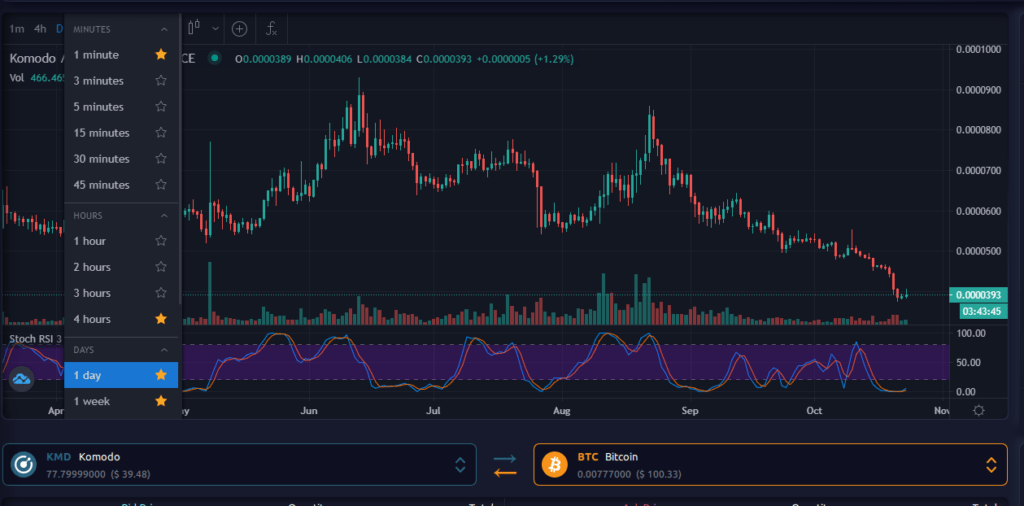 Need that quick select to flip to the 1 minute charts?  We got you covered.
Try Out AtomicDEX
AtomicDEX provides the ultimate open source, non-custodial, and decentralized wallet & P2P cryptocurrency trading solution.
Stay tuned in the next few days as we preview more upcoming features.
October 29th is the drop date for AtomicDEX v0.3 (initial beta). Come try it out for yourself.
Download the latest release of AtomicDEX Desktop here.
---
---