The Komodo team is excited to announce that the next release of Agama wallet will support ETH and ERC20 tokens! Every ERC20 token supported on BarterDEX will be added, meaning that you'll have the option of storing more than 150 different tokens in your Agama wallet.
In addition to ETH, here are all the ERC-20 tokens that will be available in v44 of Agama Wallet: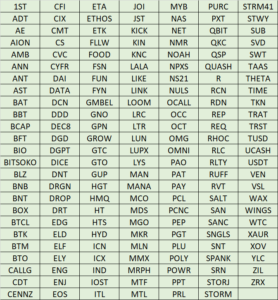 📧Komodo Newsletter
If you'd like to learn more about blockchain technology and keep up with Komodo's progress, subscribe to our newsletter. Begin your blockchain journey with Komodo today.