A month ago, the Komodo team announced a new plan to acknowledge and reward key community contributions each month. The first month is now behind us, and it's time to honor those who made significant contributions to the Komodo project!
While many community members made big contributions, the Komodo team is unable to feature everyone who is contributing to the project. The community moderator bounties are awarded based on the team's understanding and judgement of the most significant contributions. If you think we have overlooked someone, you can give us a hint anytime, now or in the future.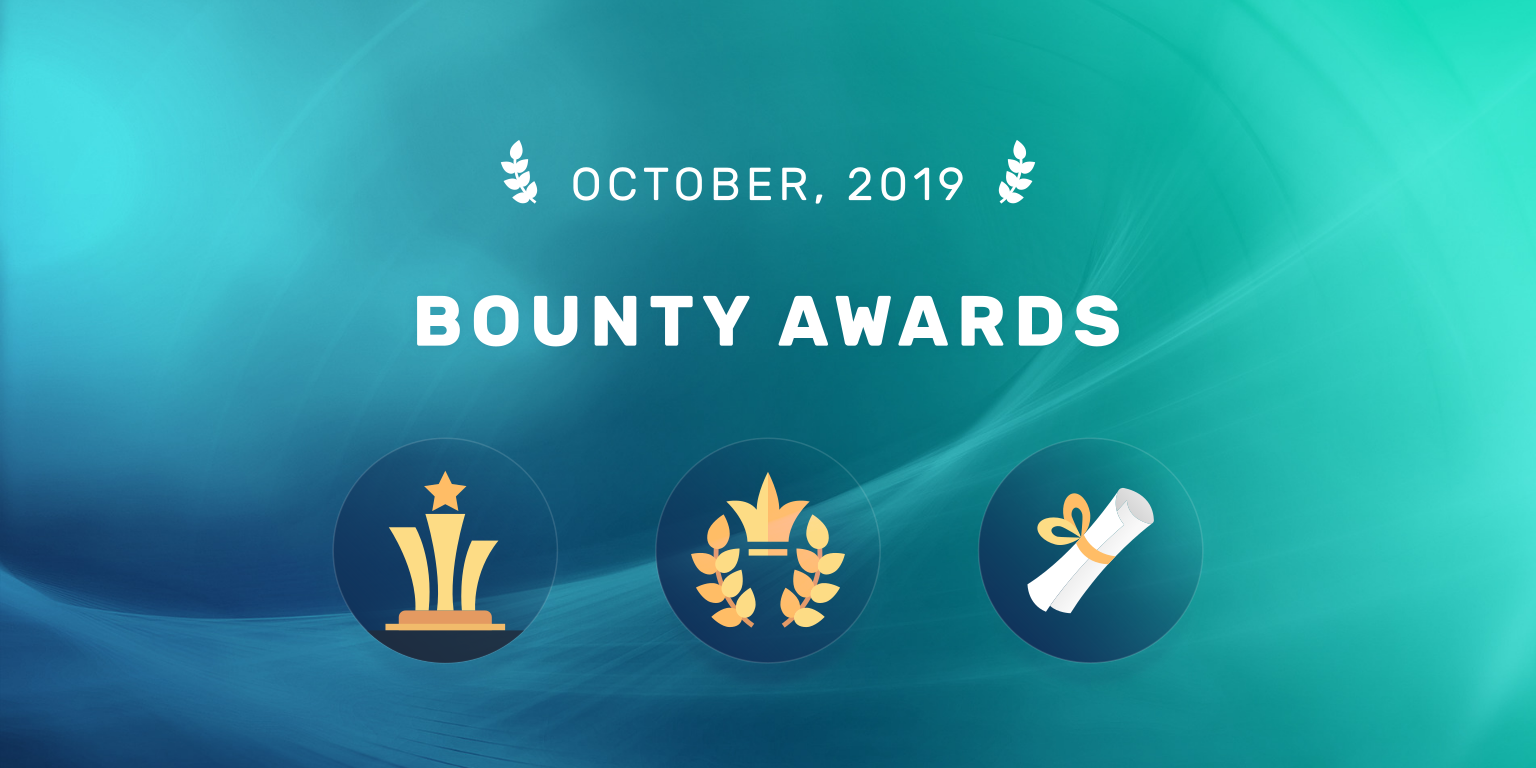 The Komodo team was so pleased with the community's activity during the past month that the decision was made to appropriately reward the bounty winners this month by adding 3,000 KMD to the baseline budget of 777 KMD. This brings the total community bounty budget to 3777 KMD for the month of October 2019.
Komodo has a very active community, and we want to keep supporting the open-source effort. Thus, the monthly budget for each month moving forward has been permanently increased from 777 KMD per month to 3000 KMD per month. The changes will take effect in November.
Komodo's community bounty budget is 3777 KMD in October 2019, and it will go to the following diligent individuals.
Contributor Of The Month
CrisF (777 KMD)
CrisF has become one of the most active community members and has shown enormous devotion to the project. He was elected in the last notary node election. Since then, he has been actively promoting Komodo as part of his campaign promise. He also signed up to become a community moderator while being an active contributor community-led KMDLabs project, as well. He has said that he's willing to put time and effort into moving Komodo towards its vision, and he indeed has done so.
Outstanding Contributions
Regnar (400 KMD)
Everyone knows Regnar, who has always been very active in the Komodo community. Regnar is continuously sharing his feedback and ideas with the Komodo team. Recently he has also been organizing CC module demos and tracking their progress.
Sφldat (400 KMD)
Soldat, also known as JP, is an active promoter of Komodo technology from France. He has been part of the Komodo community since the beginning. During the past year, he has taken a more significant role as the Komodo's French Ambassador. As an ambassador, he has provided the Komodo team with numerous leads and has been helping to manage Komodo's LinkedIn page.
Oszy (400 KMD)
Oszy has been active on Discord as a community member and, more recently, as a community moderator. He has been actively helping with AtomicDEX testing and has provided a lot of feedback. He has also been giving users a helping hand and has covered a real support role within the Komodo project.
Acura (400 KMD)
Acura is a well-known name within the Komodo community and is a long-term contributor. Acura is especially active on Komodo's Telegram group that he and other community members maintain. He also had the idea to start the AtomicDEX community Telegram group and has been managing it since its creation.
Notable Contributions
Farl (200 KMD)
Peter Farla has been part of the Komodo community since the start and was a notary node operator in the first season. He has recently become very active in Discord and jumped on the opportunity to become a community moderator.
Mrlynch (200 KMD)
Mrlynch is an active community member and a notary node operator. During the past month, he helped have KMD added to cryptocurrencycheckout.com, which is a project that helps businesses start accepting cryptocurrency payments with little to no coding experience. Cheers!
Miles (200 KMD)
Miles may not be a familiar name to many. Still, he has been accommodating with sharing bug reports and logs while he has been testing Komodo software. He has demonstrated a proactive mindset that Komodo's QA team greatly appreciates. In general, all the community bug reports and notes are a great help for the team.
Az (200 KMD)
Az is an active French community member that was acknowledged by another core community member. He wrote a French Wikipedia page for Komodo.
ComputerGenie (200 KMD)
ComputerGenie is known as a very vocal member of the Komodo community. He is helpful and a significant contributor. He runs a mining pool, helps with testing, and is actively involved with the KMDLabs project.
ZeD (200 KMD)
Zed is a Komodo supporter on Bitcointalk forum. He regularly posts Komodo news and updates to a Russian Komodo thread and sometimes also to Komodo's main thread.
Ronyi (200 KMD)
Ronyi is an active member within Komodo and its many ecosystem projects. He regularly contributes to Komodo, ARRR and VRSC through discord and Twitter.
Get Involved!
Become part of the Komodo community by joining Komodo's Discord server. Engage in discussions with other members and follow what Komodo and its ecosystem projects are up to. If you'd like to get more involved, you can do so at any time. You can even start a project or initiative of your own.
📧Komodo Newsletter
If you'd like to learn more about blockchain technology and keep up with Komodo's progress, subscribe to our newsletter. Begin your blockchain journey with Komodo today.