Komodo is expanding into the world's largest and most interoperable, open blockchain network powered by Atomic Swap Technology, starting with our first Premier Partner: BlocNATION.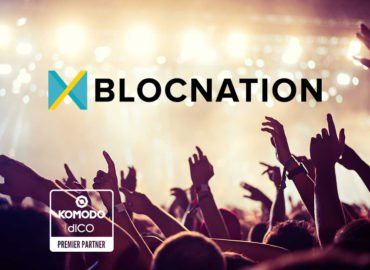 What is BlocNATION?

BlocNATION's BNTN Token will be used to unlock crypto-payment capabilities for PouchNATION, Southeast Asia's leading cashless payment community of events and venues.
The BlocNATION app will function as a hub for the token economy at PouchNATION events and venues. The app will enable users to hold altcoins, acquire event tickets, book stay at venues, top-up online, and get cash-back.
What is PouchNATION?
PouchNATION, established in 2012, gives people access to wristbands that allow cashless payments at events, festivals, and venues across borders.

They offer event organizers, brands, and hostels an end-to-end guest management platform for audiences ranging in size from 3,000-150,000 people. PouchNATION helps their clients manage the guest experience from ticketing, registration, cashless payments, and access control to social media engagement, brand activations, data and merchant management.
PouchNATION is currently serving Southeast Asia, and this BlocNATION update is accelerating partnership opportunities in the United States, Europe, and everywhere else in the world.
What problem does BNTN Solve?
BlocNATION's BNTN Token will act as the universal currency of PouchNATION and remove many pain points that are common for event-goers and tourists. These problems arise due to varying fiat currencies that force people to exchange and perform extra steps when planning to attend festivals, conferences, concerts, etc.
How is BNTN using blockchain technology?
BlocNATION operates on its own decentralized blockchain powered by Komodo, which will also be integrated into Komodo's atomic swap-powered BarterDEX.
When will BlocNATION's dICO take place?
BlocNATION's dICO will begin CET +7 on April 17, 2018, and the BNTN Token will be available for purchase via the blocnation.io website.
What is the Overall Timeline for BlocNATION's dICO?
January 15, 2018 – BlocNATION Concept is born
February 15, 2018 – Concept Validated
February 18, 2018 – PouchNATION partnership established
February 21, 2018 – Komodo Premier Partnership established
March 1 to 10, 2018 – BlocNATION founders SEA road show
March 9, 2018 – BlocNATION Splash page launched; Team Announced; Telegram subscriber channel created
March 30, 2018 – Full BlocNATION Website Launch; White paper published.
April 17, 2018 – BlocNATION's BNTN Token Sale will begin and the BNTN Token will be available for purchase via the BlocNATION website.

BlocNATION will be announcing which exchanges for where you can buy/trade BNTN at a later date. Once the Token Sale is complete, Your BNTN Tokens will be distributed via the BNTN app.
Who is the Team behind BlocNATION?

Graeme Perkins – CEO
https://www.linkedin.com/in/rgpbloc/
Gino Jacinto – COO & Legal Director
https://www.linkedin.com/in/gsjbloc/
Winifred Chia – CFO
https://www.linkedin.com/in/wini-chia-b2b7aa52/
How can I get in touch with BlocNATION?
Telegram Community Address: https://t.me/BlocNATION

For Media Opportunities and Contacts: [email protected]
BlocNATION's Review of Komodo's Premier Partner Model: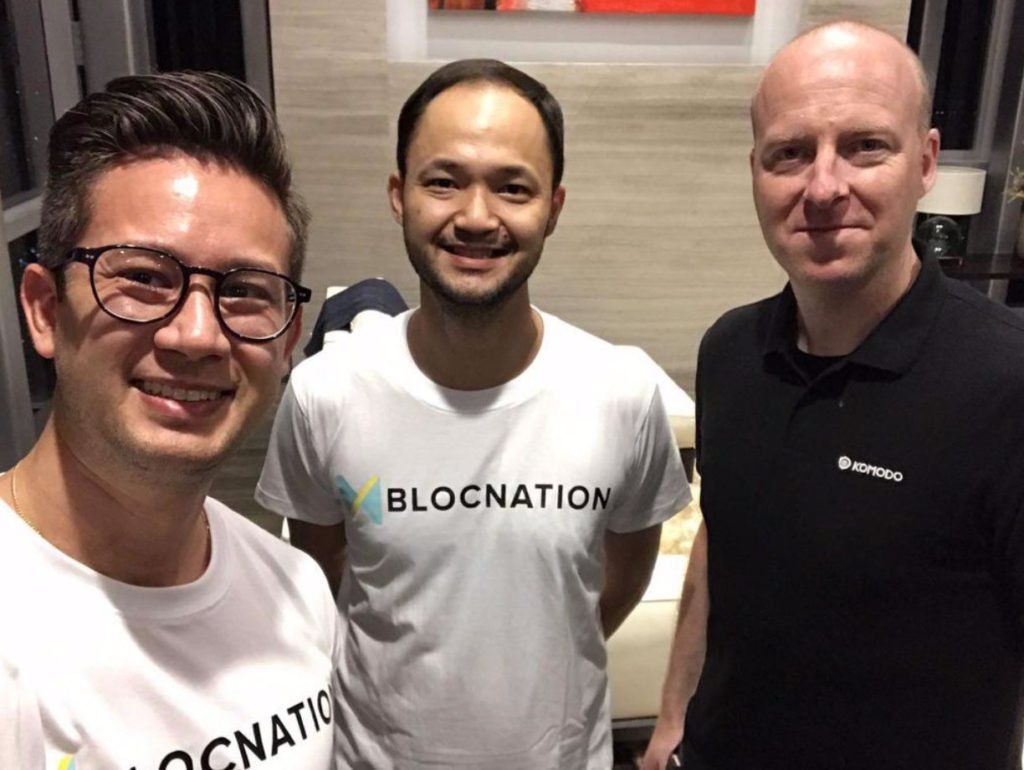 "We chose Komodo because we wanted to expand the payment capabilities of our cashless payment network to deliver an even greater experience to our already happy customers. Komodo was the best option for us because they are the only place that can power our community with secure and borderless cryptocurrency pay options, in addition to launching our decentralized crowdfund. They have proven that they can offer the best security solutions in the world, while also offering us the greatest level of flexibility. Overall, the development team at Komodo is simply brilliant, and their advisory staff has been very professional in helping us prepare for our dICO launch. We are proud to be Komodo's first Premier dICO!" – BlocNATION Team
Perform Your Own Decentralized ICO
No matter which model you feel is best for you, we strive to endow everyone with fully customizable, end-to-end solutions that furnish you with maximum security, flexibility, and independence via the blockchain.
We also welcome all pre-existing blockchain projects on other platforms that would like to migrate to Komodo to receive your own fully customizable, high performing independent blockchain.
If you have any questions about how to perform your own dICO—or if you're interested in learning more about how Komodo's technology solutions can help your organization—please contact Ben Fairbank at [email protected].