Ravencoin, NavCoin, and Verus are joining Komodo for the greatest stress test of all time. We'll release more details about the event later this week, but first, let's preview our Interop Spotlight communities.
Reminder: Registration for the stress test is now open. Download AtomicDEX and sign up for your chance to win your share of $500 in crypto during the Interop Spotlight. We're also having other contests throughout the event where you can win free KMD, QTUM, EMC2, FIRO, and other coins.
Earn Free RVN, NAV, and VRSC
The Interop Spotlight is one of several events that will be happening throughout the AtomicDEX Stress Test on December 12 & 13. Users will be earning free crypto by trading testnet coins on AtomicDEX.
If you haven't done so already, register early for the stress test to boost your odds of winning prizes. Stay tuned to the Komodo blog and social media channels as we announce the Interop Spotlight timeslot for the swap event and livestream later this week.
Komodo Is Interoperable DeFi
Komodo is a garage for developers focused on building open-source applications, with AtomicDEX ultimately aiming to provide a cross-chain/cross-protocol bridge that connects all blockchains together. The Komodo DeFi vision is about connecting all blockchain protocols together. We on our journey to make this vision a reality — with support for 20+ blockchain networks currently available. The AtomicDEX Stress Test is crucial to Komodo's goal of building a scalable network and a significant step towards making AtomicDEX the holy grail of DEXs.
The Interop Spotlight consists of three projects built on UTXO-based blockchain networks: Ravencoin, NavCoin, and Verus. For these projects, AtomicDEX is one of the very few decentralized, trustless, and non-custodial solutions for trading. That's why it's so important to test AtomicDEX to the limits and keep advancing atomic swap technology.
5 Fun Facts About Atomic Swaps
1. Tier Nolan first introduced the concept of atomic swaps on BitcoinTalk in 2013.
2. AtomicDEX currently supports atomic swaps for the most blockchain protocols of any DEX on the market.
3. Atomic swaps use Hash Timelock Contracts (HTLCs) to ensure that funds are sent from one user to another.
4. Atomic swap technology enables trustless trading of assets natively on-chain, making it a far more secure solution than smart contract-based wrapped tokens.
5. Like normal blockchain transactions that happen on a single chain, It's possible to speed up swap times for each atomic swap by choosing fewer block confirmations.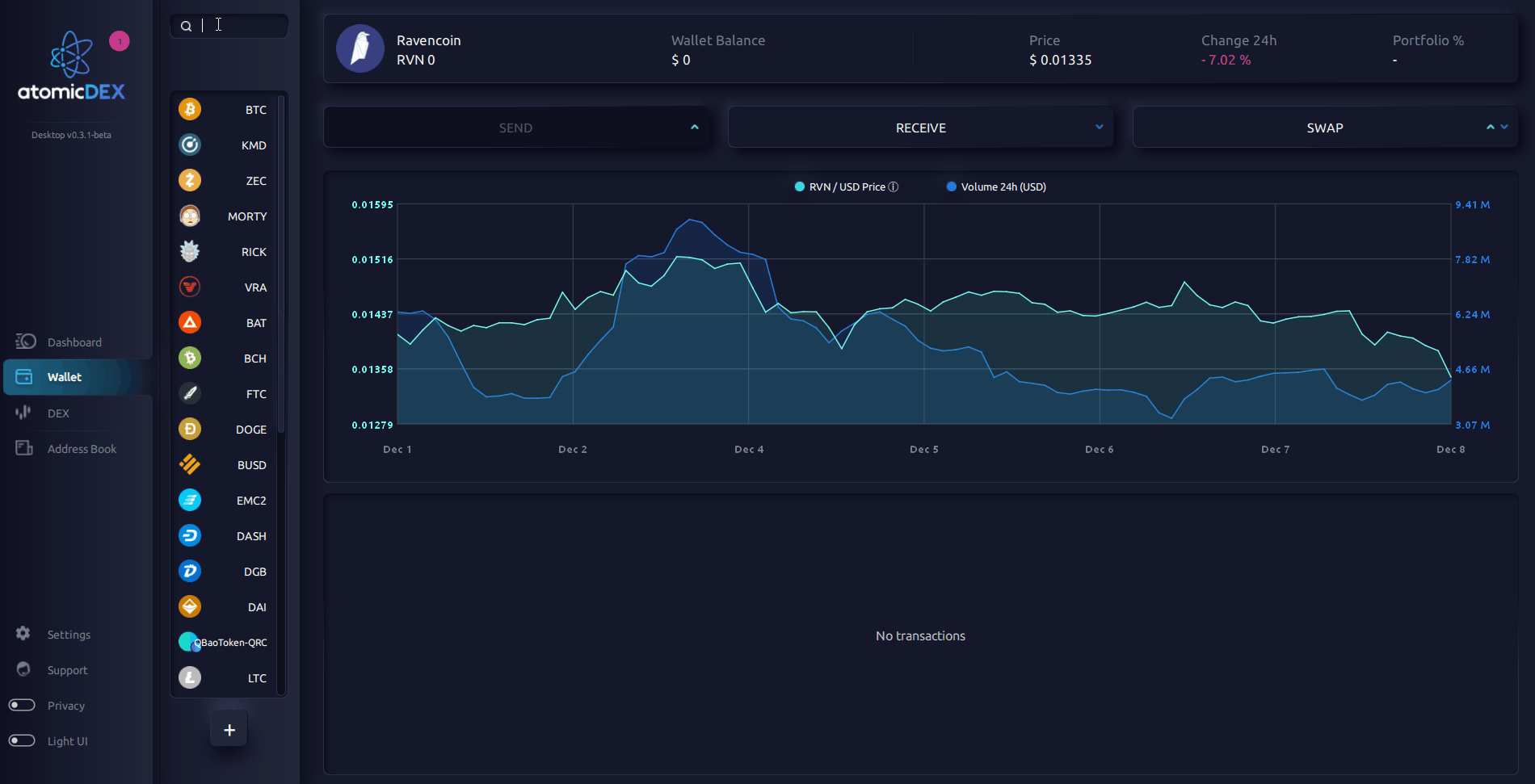 ---
---