Firo (formerly Zcoin) is joining Komodo for the greatest stress test of all time.
We'll release more details about the event later this week, but first, let's preview what Firo is currently working on and highlight the shared vision of our two projects.
Reminder: Registration for the stress test is now open. Download AtomicDEX and sign up for your chance to win $500 in FIRO. We'll also have prizes in KMD, QTUM, EMC2, and other coins throughout the event.
Earn Free FIRO
Firo is one of six projects that will be participating in the AtomicDEX Stress Test. Users will be able to earn free FIRO and other coins by trading testnet coins on AtomicDEX.
If you haven't done so already, register early for the stress test to boost your odds of winning prizes. Stay tuned to the Komodo blog and social media channels as we announce the Firo time slot for the swap event and livestream later this week.
Firo + Komodo
Firo and Komodo are two projects working on cutting-edge blockchain technologies. Komodo is a garage for developers focused on building open-source applications, with AtomicDEX ultimately aiming to provide a cross-chain/cross-protocol bridge that connects all blockchains together. Firo is focused on technology that provides financial privacy.
AtomicDEX recently became one of the first applications to support Firo's rebrand from Zcoin. While centralized exchanges have much more difficulty in achieving this kind of update, it took the Komodo developer team just 5 minutes thanks to the modern architecture being used in AtomicDEX.
Reuben Yap, Co-Founder & Project Steward said,
"Firo's mission is to offer a fungible currency for financial liberty. Komodo's AtomicDEX aligns quite well with this mission. By having a non-custodial wallet and non-custodial atomic swap DEX, AtomicDEX is a major breakthrough for blockchain technology. We want our community to participate in the stress test and be a part of Komodo's efforts to expand blockchain interoperability."
5 Fun Facts About Firo
1. Formerly known as Zcoin, Firo actually predates Zcash and runs on a different cryptographic technology.
2. Firo will soon implement Lelantus — a next-generation privacy protocol that allows users to burn coins, which hides them in an anonymity set of over 65,000.
3. Firo's mining algorithm, Merkle Tree Proof (MTP), is designed for ASIC resistance. It requires miners to use large amounts of RAM (up to 10 GB) while remaining fast to verify.
4. 5,000+ master nodes are responsible for blockchain consensus on the Firo network.
5. Dandelion++ is used to decorrelate the broadcast origin of a FIRO transaction from the sender's IP address.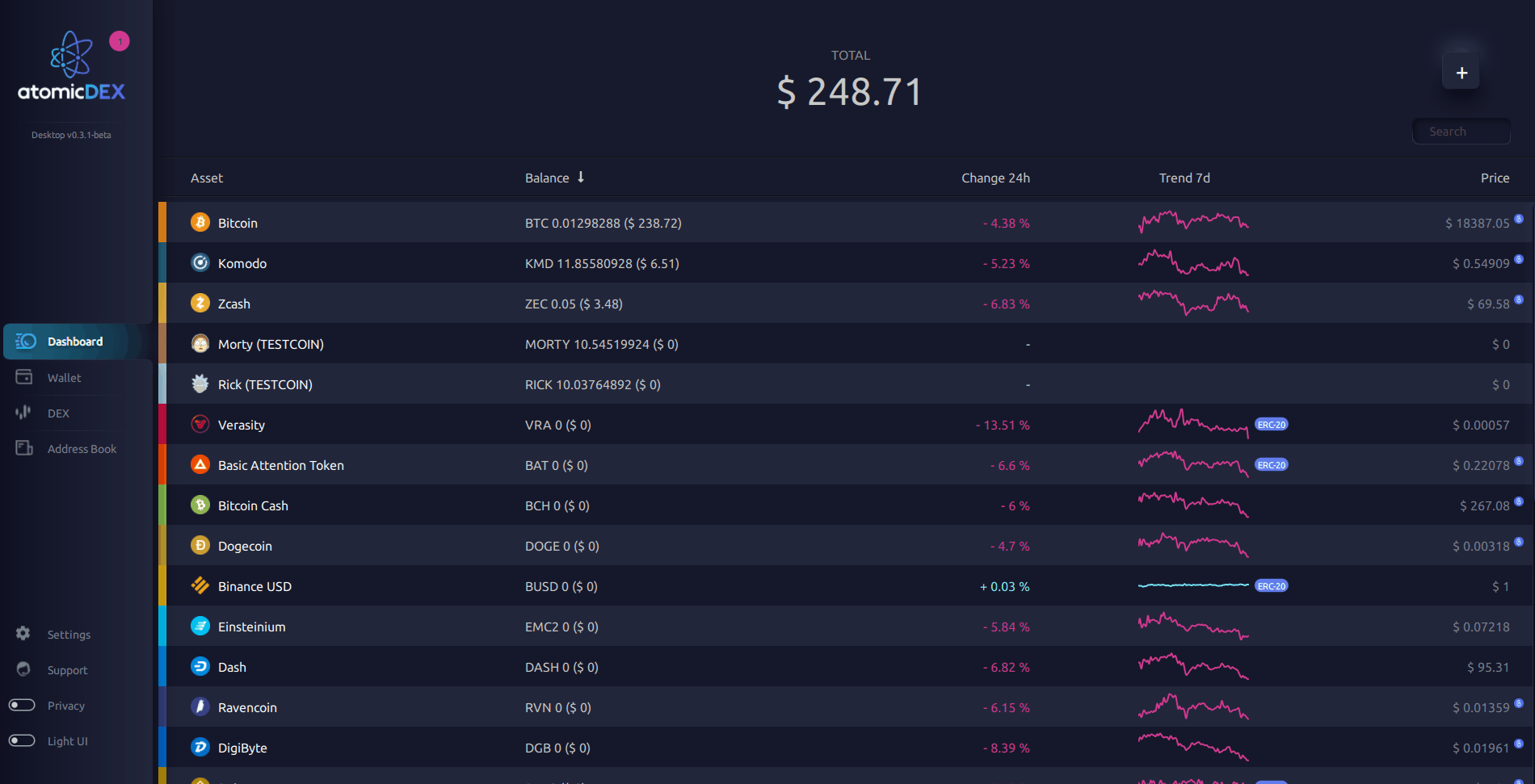 ---
---