AtomicDEX v0.4.3 is now available to download on Windows, macOS, and Linux! Check out all the latest features, enhancements, and bug fixes in this release.
After adding custom token support for ERC-20 and QRC-20 tokens in previous releases, Komodo's AtomicDEX extends the InstaList feature to the Binance Smart Chain ecosystem. AtomicDEX users can now easily and instantly list, store, and trade any BEP-20 token!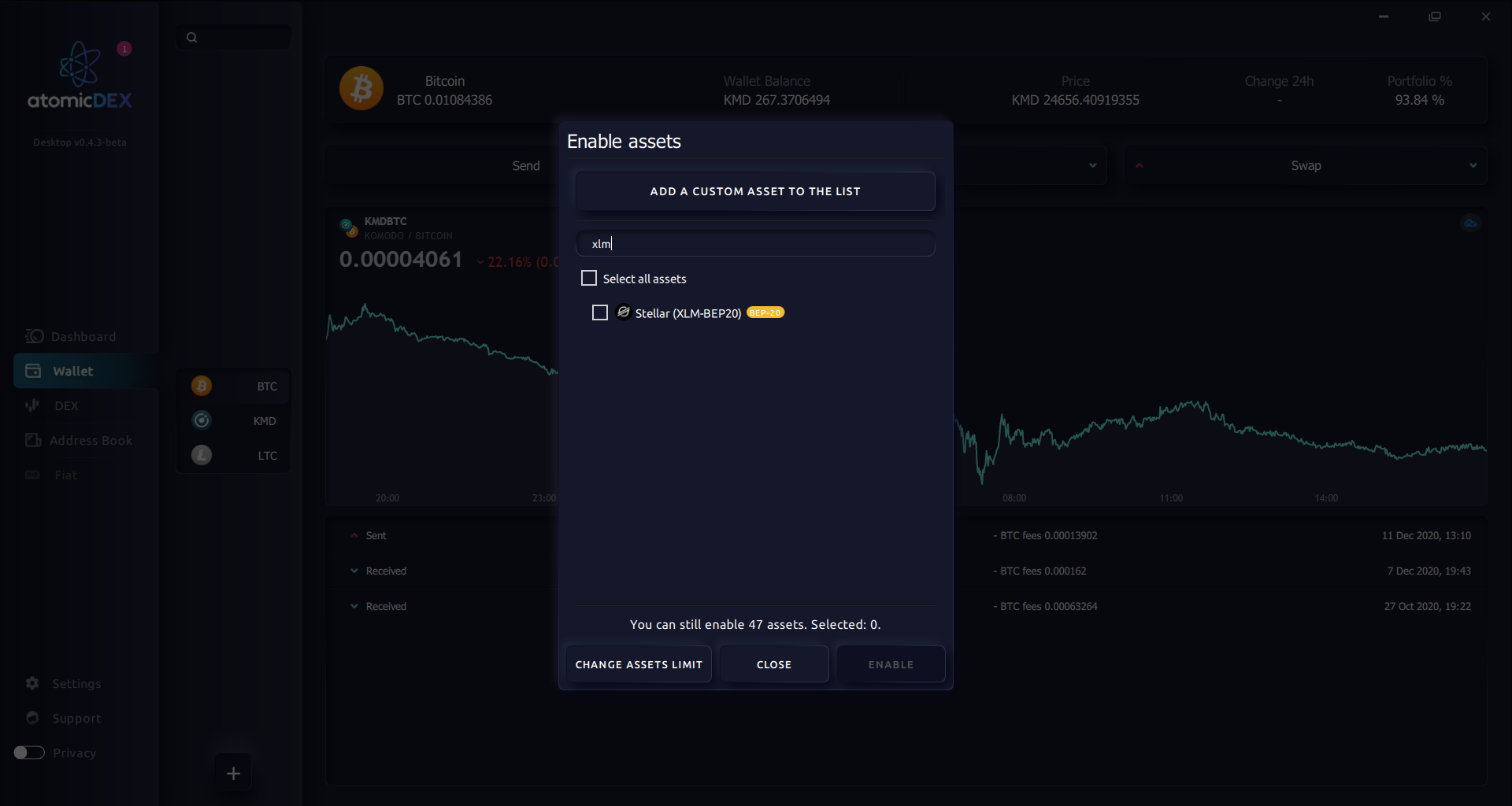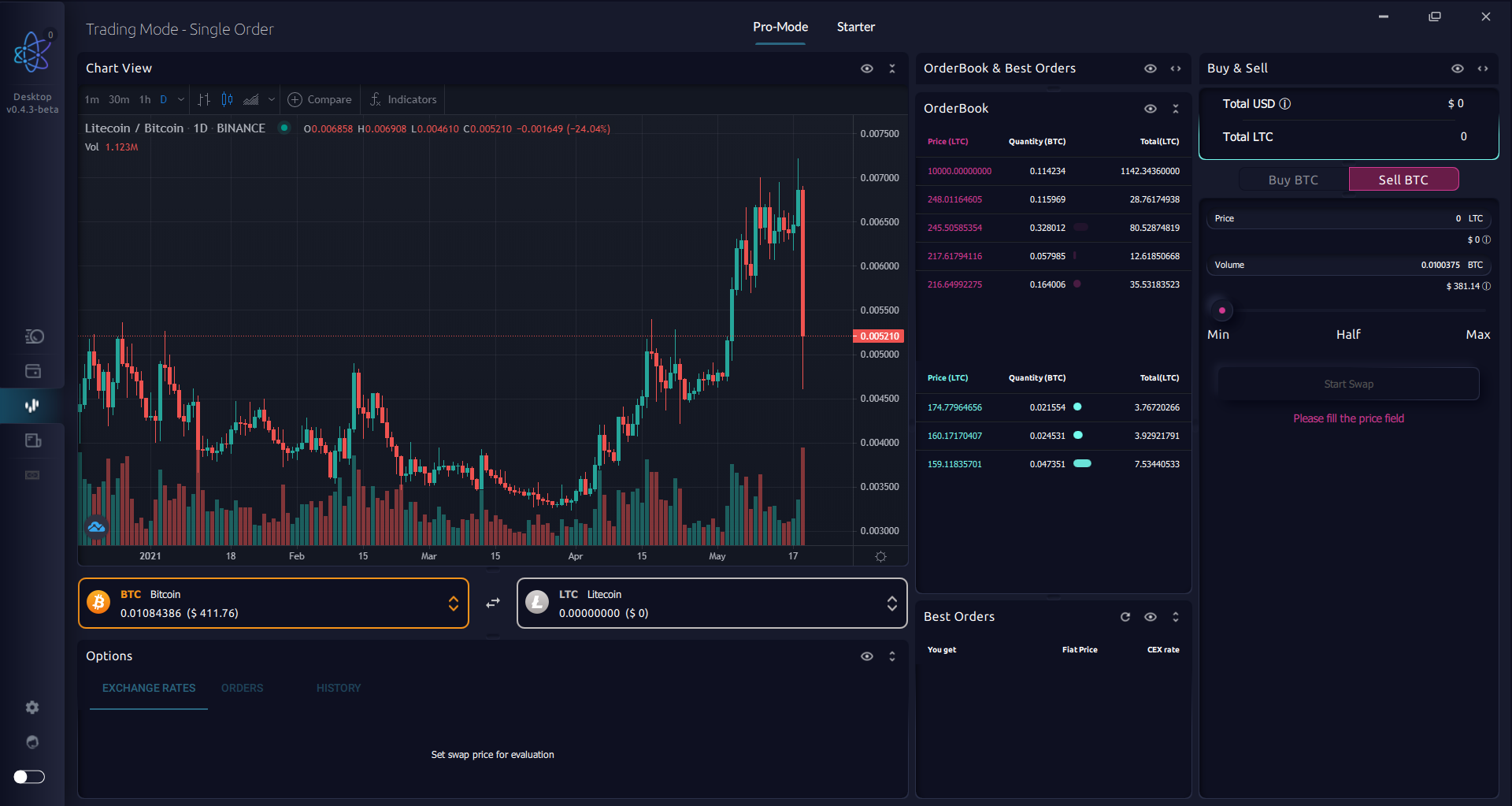 Release Notes (Desktop)
Features
Add the following UTXO coins: LCC, DIMI, FUJI
Add the following pegged tokens: FIRO-BEP20, stFIRO
Add the following BEP-20/ERC-20 tokens: ANKR, XLM, TRON, BTT, FTM, SMTF
Add 2FA in the settings (experimental on Windows/macOS)
Custom BEP20 tokens addition
Settings to change the limit number of simultaneous coins enabled
Enhancements
Use adaptive custom header for macOS (native look window)
Update to the last version of AtomicDEX API
Add 4 AUR electrums
Improve various min volume usage for pro trading view
Extend Russian translations
Extend French translations
SSL electrums for ABY
Use our own BSC nodes
Installer for forked project now correctly set the name of the maintenance tool
Beautify notifications modal
More checks when sending coins if parent chain are non enabled or zero balance
More checks for the trading page when trading tokens with parent chain handling
New icons for various coins
Add new themes (reset assets config to be able to see the new themes)
Fixes
Fix various text overflow in the app
Remove table frame in contact edition modal (addressbook)
Fix icon position in addressbook
Fix fees display for transactions
Fix minimize window on Windows/macOS
Disable wallet charts (Turn it back to WIP / CPU consumption)
Add network retry, use Komodo fiat rates API
BREAKING CHANGE
Ubuntu 16.04 is no longer supported: Ubuntu Linux 16.04 LTS is no longer supported Ubuntu Linux 16.04 LTS reached the end of its five-year LTS window on April 30th 2021 and is no longer supported by its vendor, Canonical except through a paid annual Extended Security Maintenance.
If you want to still use AtomicDEX (Desktop) on 16.04 you need to compile manually from the wiki build instructions page.
---
---