Centralized exchanges have notoriously been known to break down due to increased user activity. Solutions like AtomicDEX offer an alternative for traders and hodlers alike.
The Problem With Centralized Exchanges
Centralized crypto exchanges are prone to outages, especially at times when crypto markets are really volatile. For sellers, this is a frustrating experience because the outage often occurs at the exact time the price is starting to increase or decrease significantly. For buyers, when the price of a specific cryptocurrency is at its lowest, this becomes is a missed opportunity to buy the dip.
We also see centralized exchanges suspend crypto withdrawals due to network congestion. This happens quite frequently, particularly for ETH and ERC-20 withdrawals. Essentially, holding funds on a centralized exchange is the equivalent of having an IOU. You don't have custody of your own funds, which is one of the main motivating factors for buying and holding crypto in the first place.
Even if an exchange has 99.8% uptime, this creates a major issue because that 0.2% downtime is typically when the users want to access the exchange the most (a.k.a. peak usage) for trading or withdrawals. After all, decentralized blockchains themselves are much more reliable. As the saying goes, "Bitcoin - 100% uptime since 2009."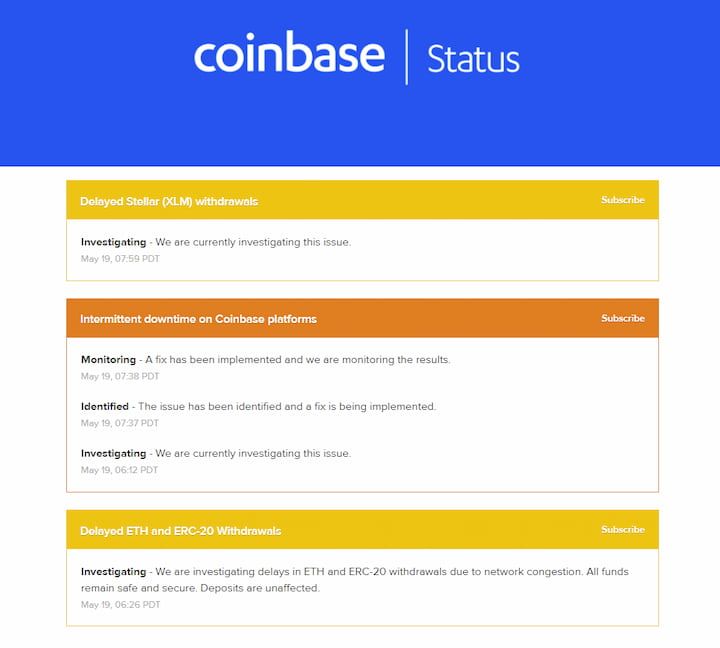 Examples of Centralized Exchange Outages
Even the best, most reputable centralized exchanges face outages. Here are a few examples seen just during the market crash on May 19, 2021. There have been several other historical instances, although possibly not on this wide of a scale.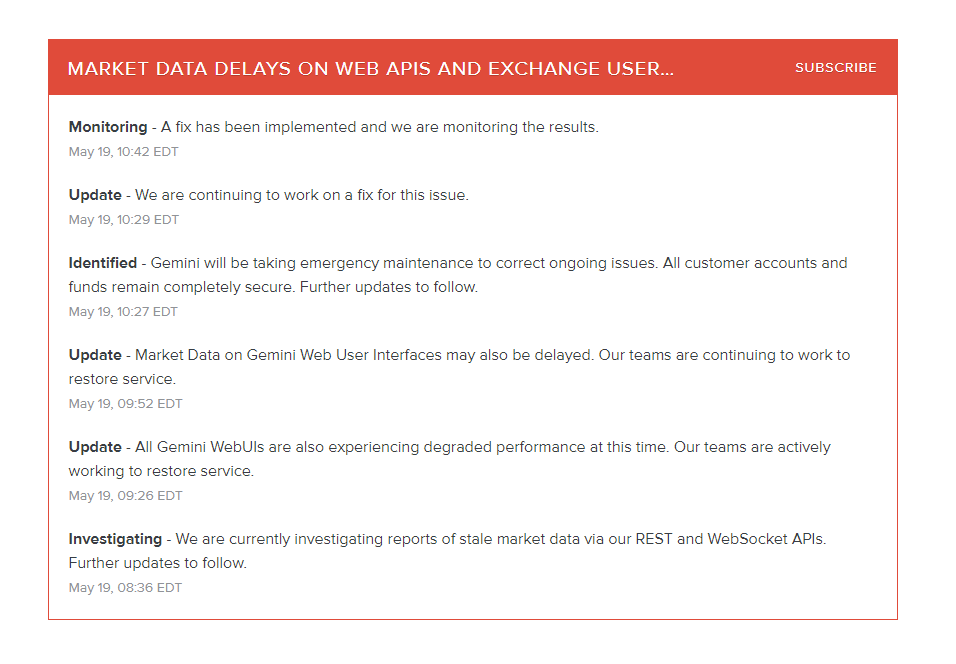 AtomicDEX By Komodo Offers 100% Uptime
Unlike centralized crypto exchanges, AtomicDEX provides 100% uptime. Users can trade without disruptions during peak trading intervals. Users never have to deposit or withdraw funds, making AtomicDEX a truly permissionless exchange.
AtomicDEX is Komodo's flagship cross-protocol DEX and multi-coin non-custodial wallet application. Users can trade and hodl BTC, ETH, ERC-20 tokens, BNB and BEP-20 tokens, DOGE, QTUM, and more on both mobile and desktop devices.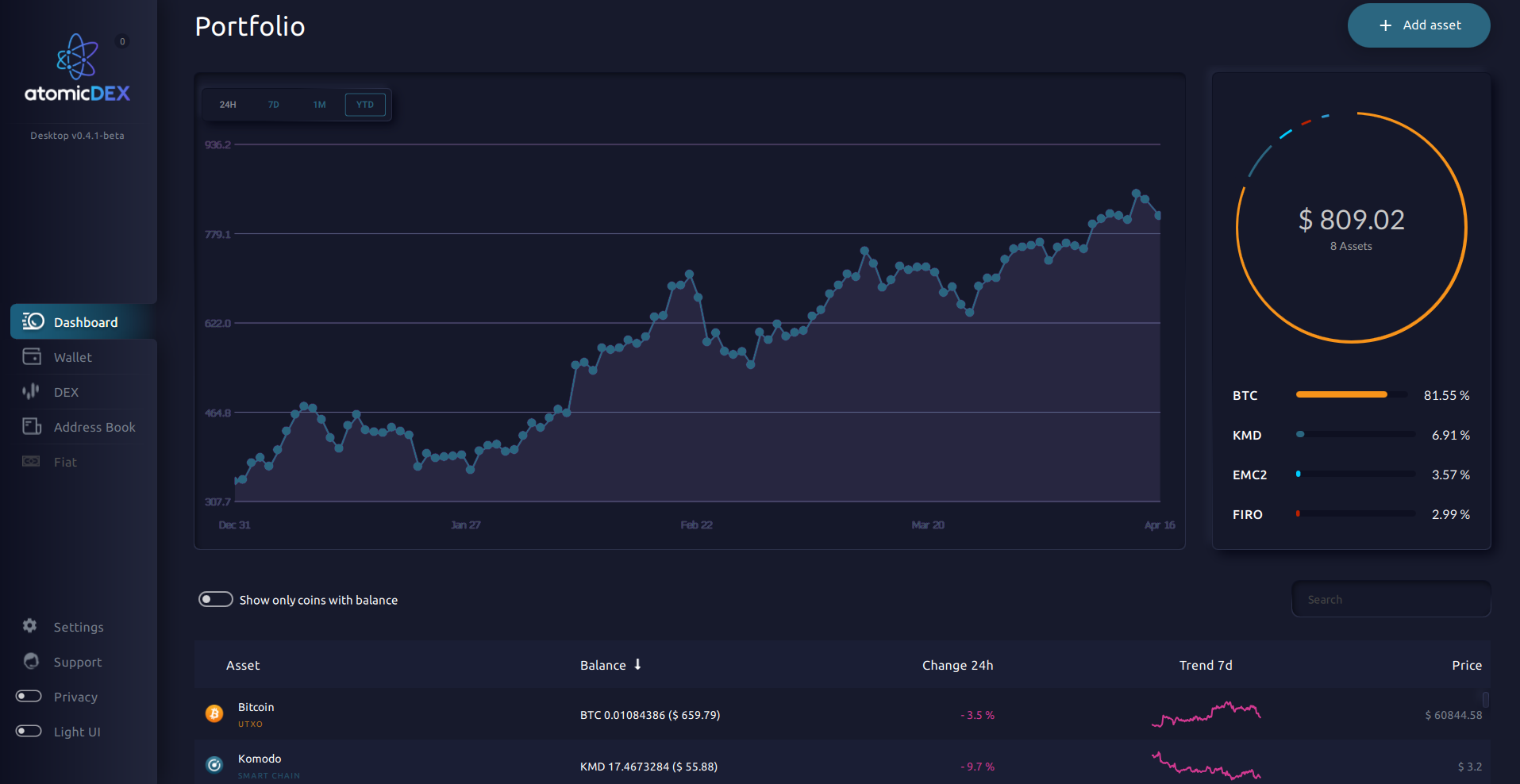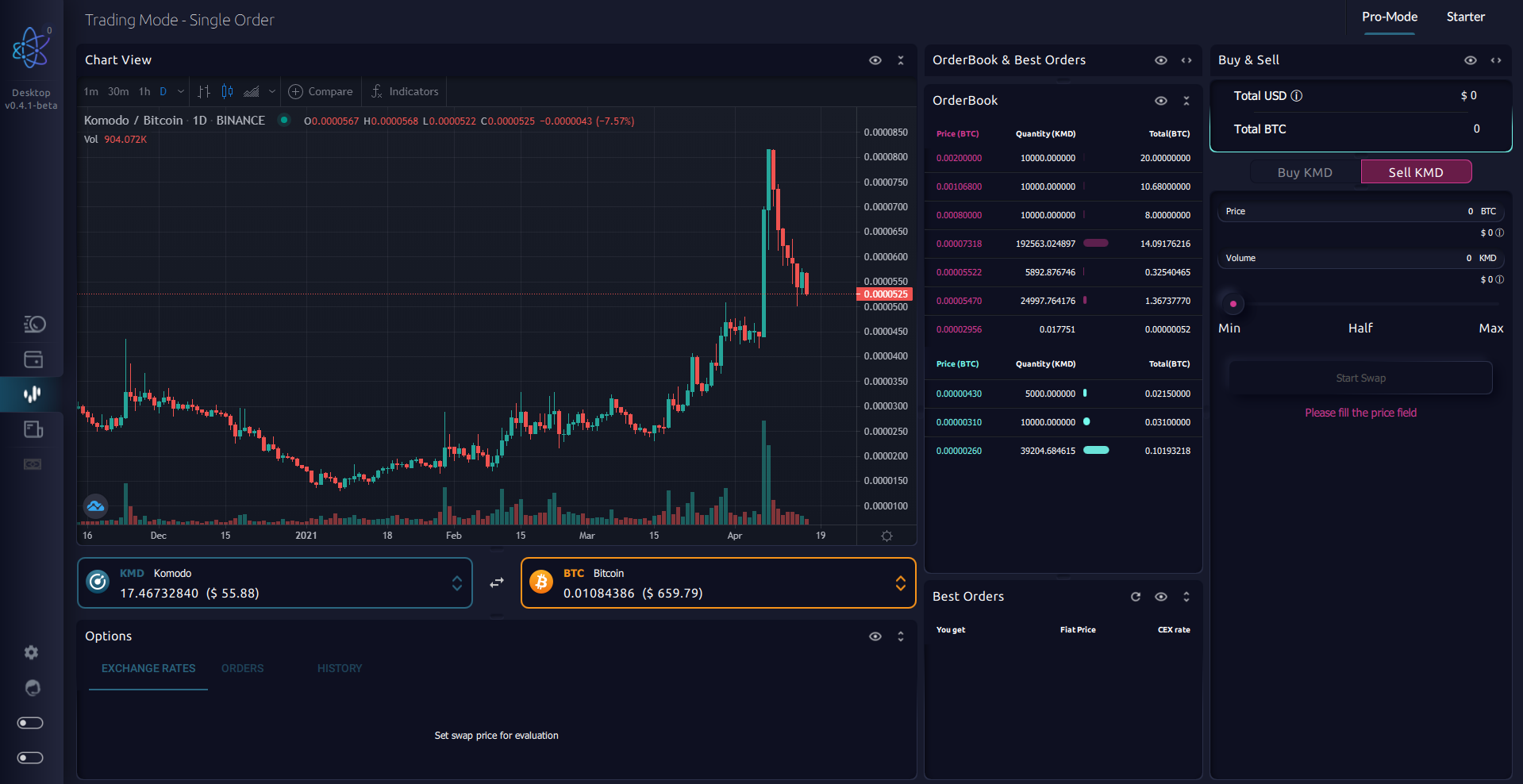 ---
---